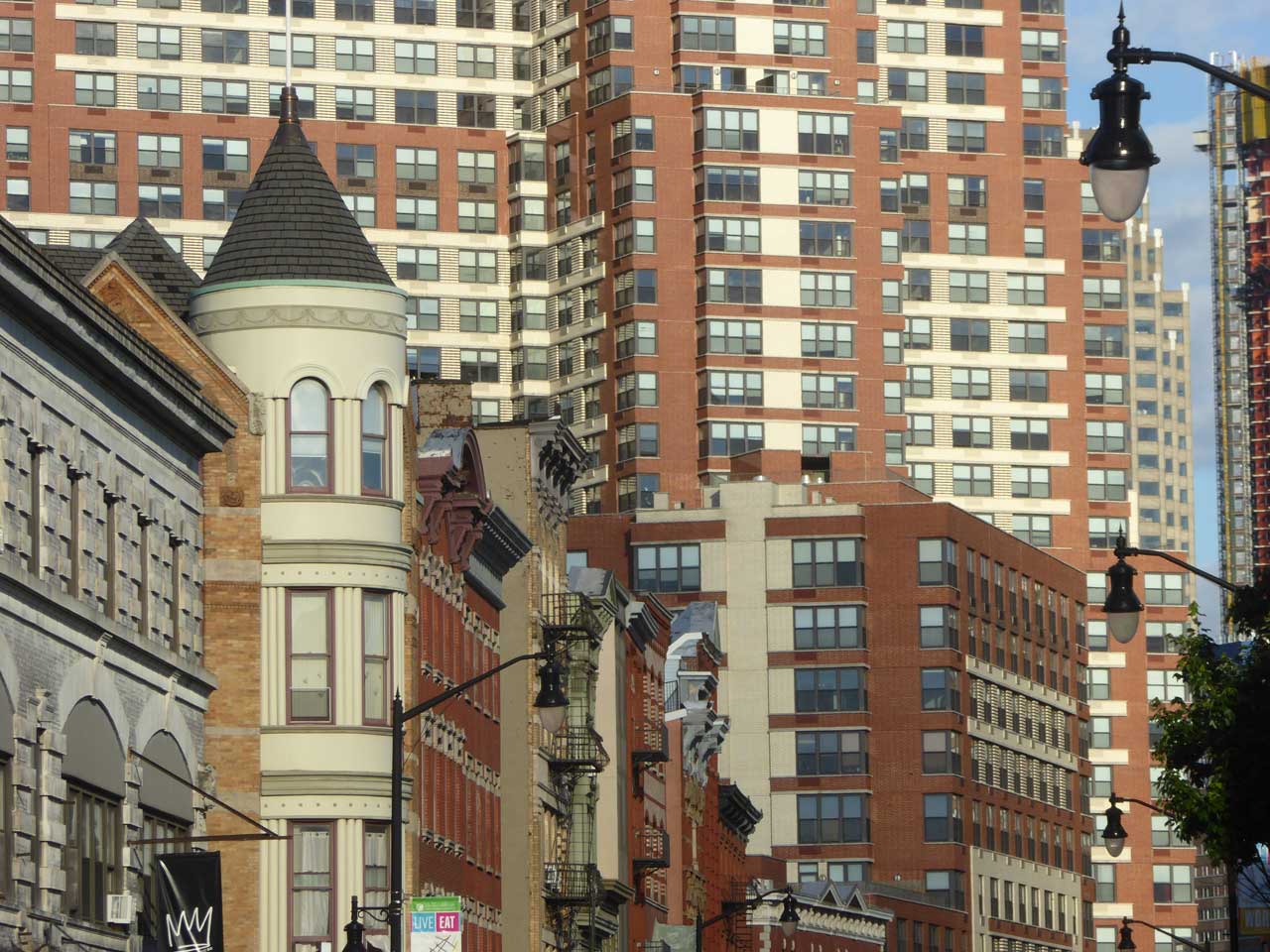 A romantic comedy that will break several barriers upon its release next year will be setting up shop in a Downtown neighborhood over the next two days.
Starting today, on October 20, the Billy Eichner-led production "Bros" will be filming various scenes in Jersey City's Village neighborhood. Universal Studios describes the upcoming flick as the first romantic comedy from a major studio about two gay men "maybe, possibly, probably stumbling towards love. Maybe. They're both very busy."
The screenplay for "Bros" was written by Eichner, who is perhaps best known for his "Billy on the Street" gameshow series that made contestants out of everyday New Yorkers walking Manhattan's sidewalks. The actor later enjoyed a regular stretch on NBC's "Parks & Recreation" before voicing Timon in Disney's 2019 remake of "The Lion King."
Eichner's latest project will also be filming in Jersey City on October 21 and parking will be restricted on several blocks near 4th Street, Merseles Street, and Newark Avenue to accommodate the production.
The Village is the third local spot to be used as a backdrop for "Bros." Local blog I Love The Upper West Side reported earlier this month that the production shot various scenes in Manhattan between West 64th and West 70th streets from Central Park West to Amsterdam Avenue. Per Patch, "Bros" also shot scenes around Cranford's Downtown during September.
The movie will make history upon its release, as Universal Studios claims it will be the first film from a major studio to feature an all-LGBTQ+ principal cast. That designation also applies to the film's heterosexual roles, which will all be played by openly LGBTQ+ actors.
"Bros" is directed by Nicholas Stoller, whose past credits include "Forgetting Sarah Marshall" and "Neighbors." The film is being co-produced by Judd Apatow and is set to be released during the late summer of 2022.
Jersey City has upped its profile in terms of drawing Hollywood productions in recent years, as Joaquin Phoenix's Oscar-winning turn in "The Joker" utilized Journal Square as scenery back in 2018. The largest indoor film facility in the state opened just outside of Liberty State Park earlier this year and two more film production venues are slated to call Jersey City home in the coming years.