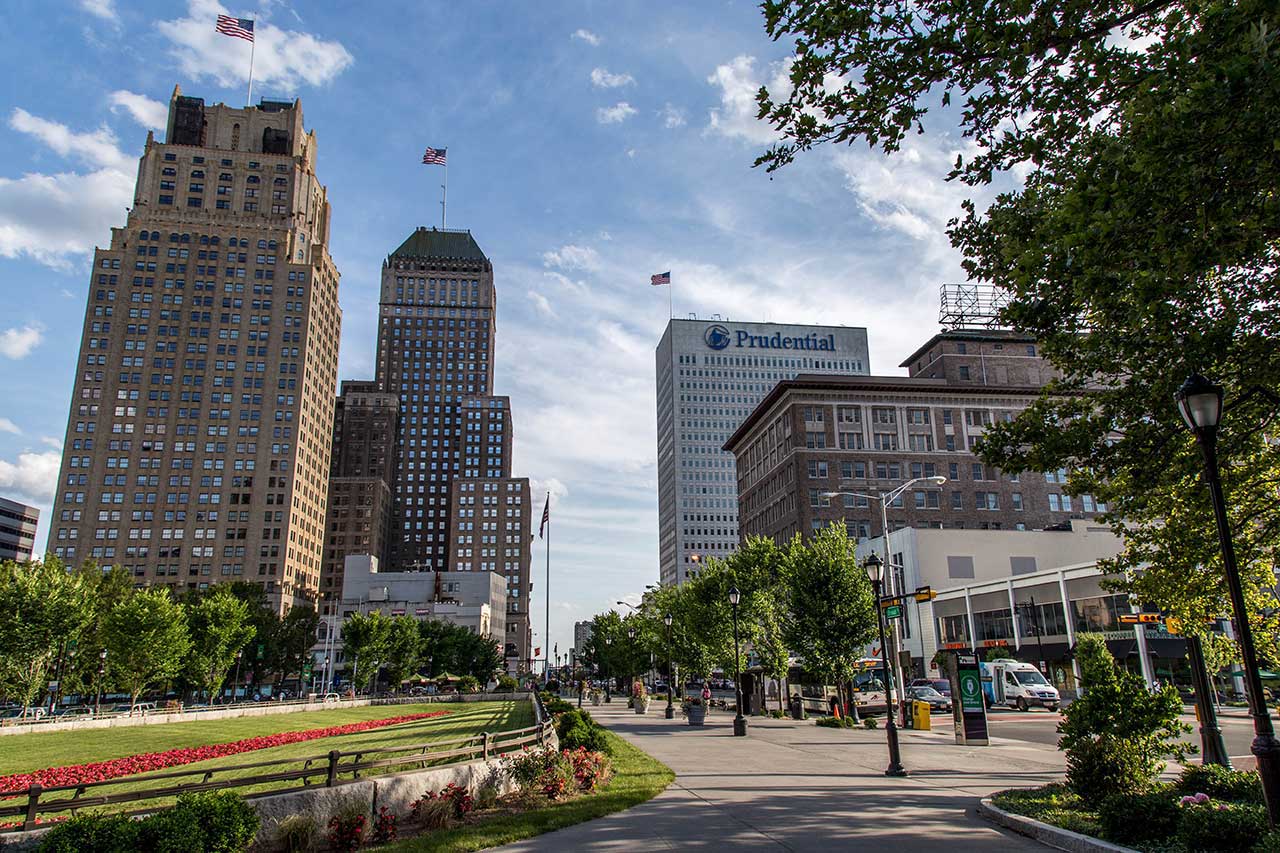 The Manhattan-based company associated with the redevelopment and management of a public park in Downtown Newark no longer has a role in the park's operations.
Jersey Digs has confirmed that after nearly a decade, Biederman Redevelopment Ventures' (BRV) involvement in Military Park has concluded. The company "did indeed terminate its role with Military Park" on February 29, said BRV spokesperson John Goodman, adding that "it was time to turn it over to local interest."
BRV, which is best known for its longtime involvement in Bryant Park in Midtown Manhattan, now does not have any role in New Jersey's largest city. Through a public-private partnership, the firm worked with the City of Newark and other entities to conduct a transformation of Military Park. In addition to landscaping work and the addition of a carousel, a restaurant space that was briefly home to Burg was installed.
In the time since the highly publicized rehabilitation project was finished, BRV was involved in the Military Park's management, programming, and maintenance. However, as the years went on, concerns over the park's condition began to mount. Last year, Star-Ledger columnist Barry Carter reported that the budget for the park had been cut by $100,000.
This news that BRV has left town comes several months after park manager Jessica Sechrist told Jersey Digs that the company would be turning day-to-day operations over to the Military Park Partnership Board of Directors in 2020. Emails sent to Sechrist's BRV email address are now being responded to with a message stating that she is no longer employed by the company.
The partnership's website, which does not appear to have been updated since the change in management, identifies the Board of Directors as consisting of representatives of entities such as Essex County, the New Jersey Performing Arts Center, Goldman Sachs, Boraie Development, and Prudential.
A somewhat similar group involving Rutgers University-Newark, Fidelco Realty Group, and Audible known as Friends of Washington Park was created for the park further north on Broad Street in 2015. Back in September 2019, Kay Wright of Audible told Jersey Digs in part that the Friends of Washington Park group was continuing its "long-term efforts to push for a park redesign that introduces new amenities and increases recreational opportunities for our community."