The placement of the monument seems to embody a spirit of revenge, rather than reparation.
The Garden State's municipalities are filled with monuments dedicated to battles fought in the state and internationally by its residents.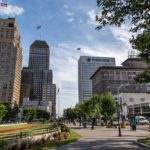 Newark's municipal government is looking to create a new group that would assist "with the maintenance and management" of Mulberry Commons, Riverfront Park, Military Park, Washington Park, and Lincoln Park.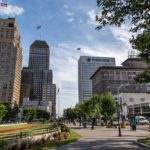 The company most associated with Manhattan's Bryant Park no longer has a role in the operation of Military Park in Downtown Newark.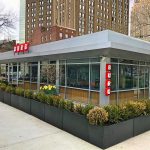 The Downtown Newark burger joint, which was owned by the same people as Maritime Parc, has permanently closed.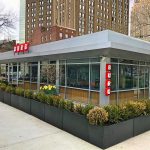 BURG, the popular burger restaurant in Newark's Military Park, reopens for its first full season with a slew of new menu items.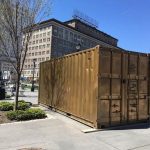 A gold painted shipping container has landed in the middle of Military Park in Downtown Newark. Dubbed a 'portal' the container is part of a global art initiative by Shared Studios.