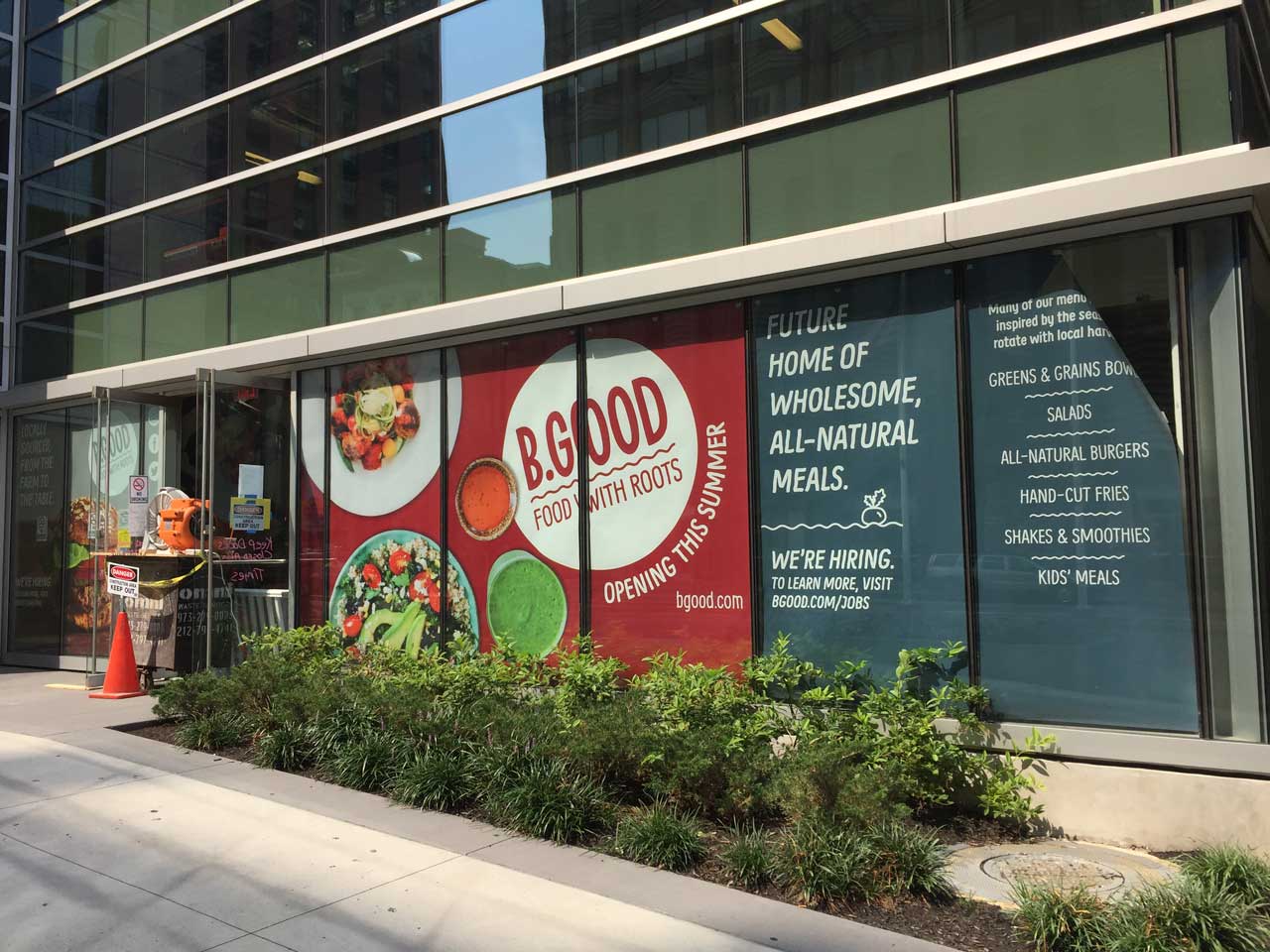 Following the opening of Cava last year, one of Jersey City's more prominent office buildings is getting another retail tenant on its ground floor.
The revamp of the 30 Montgomery Street property will soon include a location of Boston-based B.GOOD, a farm-to-table fast food concept. The company, co-founded by Anthony Ackil and Jon Olinto who first met in sixth grade, has restaurants that feature wallboards identifying the farmers who raise the beef and cultivate the produce served at each location.
B.GOOD touts their lack of antibiotics or hormones in their proteins and milk, and they use eggs from free-range hens and utilize 100% recyclable packaging. Their seasonal menu features burgers, sandwiches, and plenty of vegetarian-friendly options, plus more unique grab-and-go fare like kale and grain bowls, zucchini noodles, and eggplant meatballs.
Salads and sides like sweet potato fries, avocado toast, and bean salsa round out the menu, in addition to several smoothies and milkshakes. The upcoming restaurant will be B.GOOD's second Jersey City location, with the first being located in Newport at 525 Washington Boulevard. Construction has picked up significantly at the property, and while B.GOOD has not announced any official opening date, it's a safe bet that they should be up and running by the end of the year.