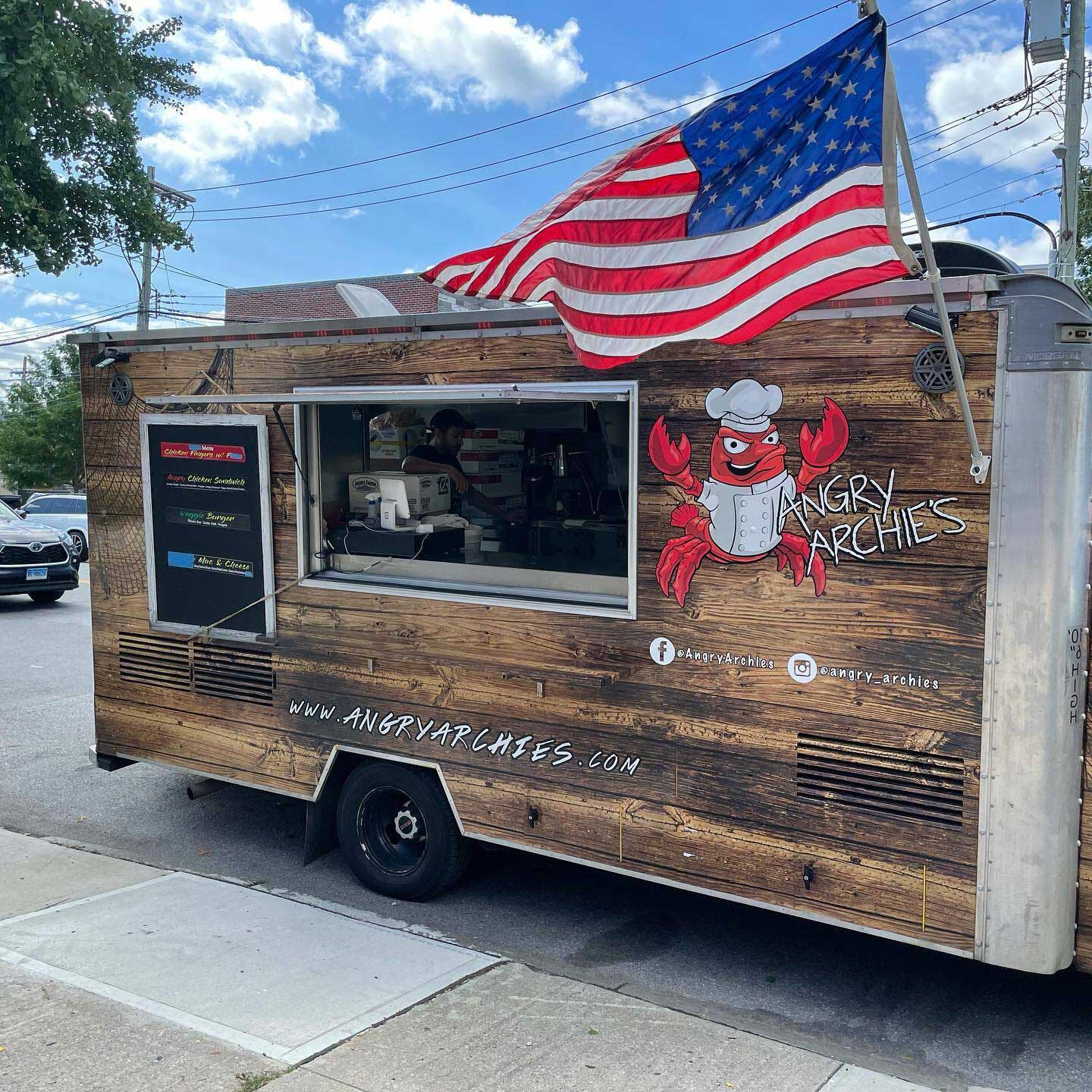 A mobile culinary adventure that began seven years ago has found a permanent home in The Heights as Angry Archie's is preparing to launch their first restaurant later this year.
The seafood-forward food truck began in 2015 as the vision of co-founder and chef Chris Curado, who previously worked under the executive chef at Morristown's Copeland restaurant. After working at various restaurants in Italy for a year, his return to the states led him to a Chef De Cuisine position at Chakra in Paramus followed by an Executive Chef gig at Park Ridge's Esty Street.
Curado teamed up with his cousin Michael Ponte to launch the Angry Archie's food truck, which has been a mainstay at various Hudson county locations including Hoboken's Pier 13 and Jersey City's Smorgasburg over the years. The company later expanded to a spot inside the District Kitchen food court along the Jersey City waterfront.
Angry Archie's latest endeavor has led to them to a storefront that they can exclusively call their own, as they announced on Instagram their imminent launch of a brick-and-mortar restaurant. The business will be taking over space on the ground floor of 565 Palisade Avenue.
The menu at Angry Archie's food truck includes their famous "angry" lobster rolls and crab poutine with sriracha aioli. Their signature crab cake, perhaps their best item, combines jumbo lump crab meat, crispy potatoes, a spicy aioli, and citrus crema on a toasted potato bun.
Situated about halfway between Washington Park and the newly renovated Riverview Park, Angry Archie's hopes to have their storefront in The Heights open sometime during the fall. They are the second Jersey City food truck this year to nab a storefront, as No Forks Given is slated to open Downtown along Brunswick Street.