Jersey City's colorfully named No Forks Given will be trading in their wheels for a Downtown storefront space following local officials signing off on their plans.
During their March 24 meeting, Jersey City's zoning board approved an application to convert space at 115 Brunswick Street into a category 2 restaurant. The property, next door to the recently opened Into The Void Coffee & Antiques, will be home to No Forks Given following a renovation and hood installation.
No Forks Given is owned by chef Wyatt Harte and has been in business as a food truck for close to five years. Their future brick and mortar restaurant is designed to be a quick grab and go spot serving a quieter residential block, with delivery to be available on all platforms.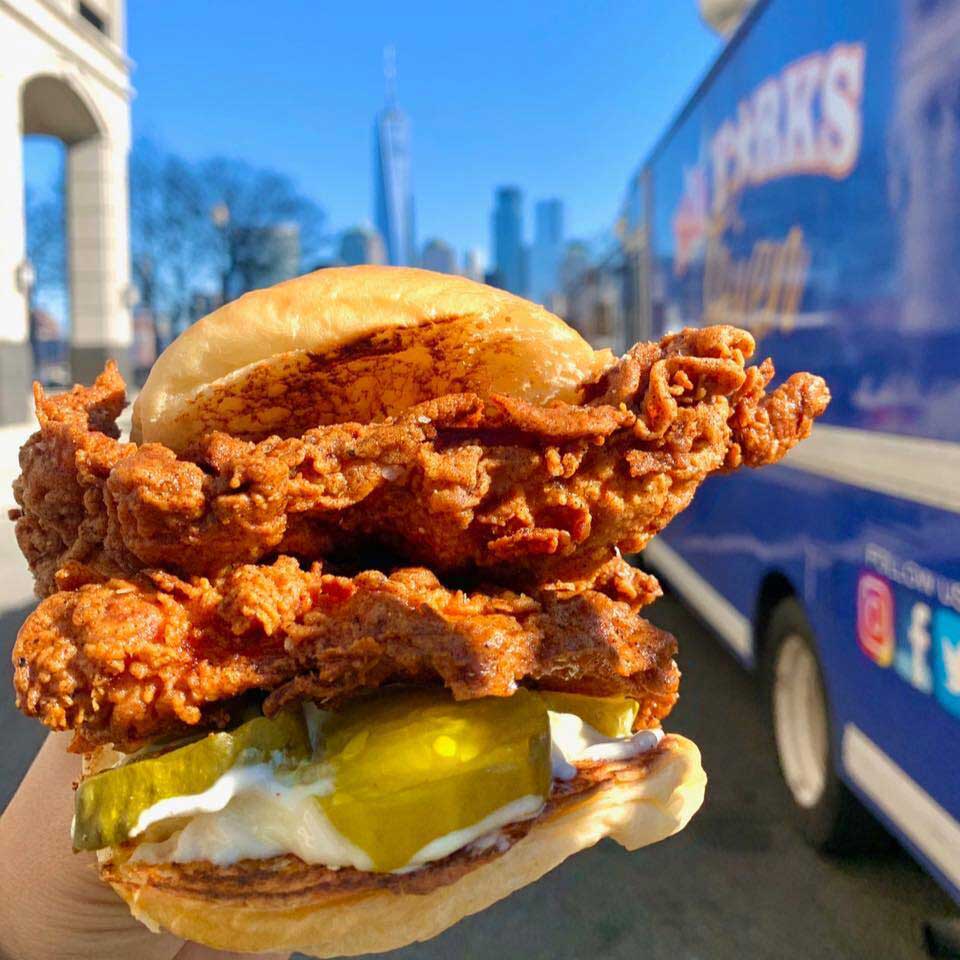 "We think the neighborhood lacks food a bit and want to add unique and tasty flavors to the vibrant community of The Village," Harte tells Jersey Digs. "We are super excited to build our business in this area and keep growing from there."
The menu at No Forks Given mixes a variety of influences including Korean and Asian flavors, Peruvian cuisine, and American comfort food. Cheesesteak tacos, a Peruvian fried chicken sandwich, and Togarashi fries with sriracha mayonnaise, togarashi spice, sesame seeds, and scallions are just a few of the unique dishes found at the restaurant.
"Having worked in the culinary world for over a decade, I'm excited for this next chapter of No Forks Given and see this as being a stepping stone," says Harte. While he wasn't quite ready to reveal any new dishes that might adorn the brick and mortar's menu, he assures some fresh concoctions are in the works.
No Forks Given hopes to still operate their food truck locally even when they get their storefront up and running but currently don't have a timeline for their Brunswick Street arrival. When launched, they estimate their restaurant's hours of operation will be 11 a.m. to 9 p.m. Tuesday through Sunday.