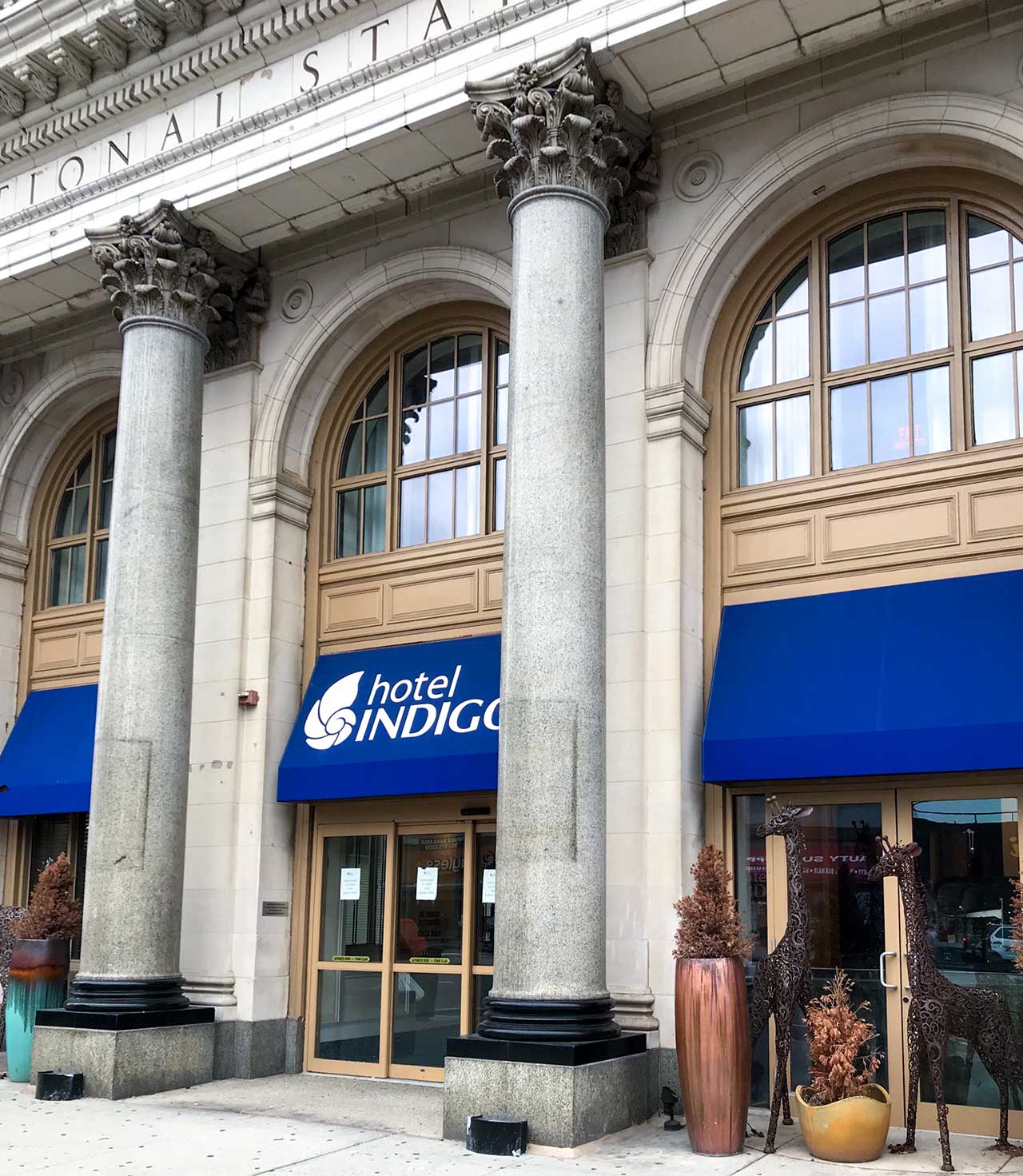 The argument for historic preservation is usually a moral one — that history lost is gone forever. But there is a generation of young people coming of age that values history more than ever and that may hold the key to reviving small cities.
Few developers have anticipated this trend more than the Hanini Group. The family-run firm with a Halsey Street headquarters has made a name for itself in the preservation scene since converting the Cass Gilbert-designed National State Bank Building into a boutique hotel, something downtown had never offered before.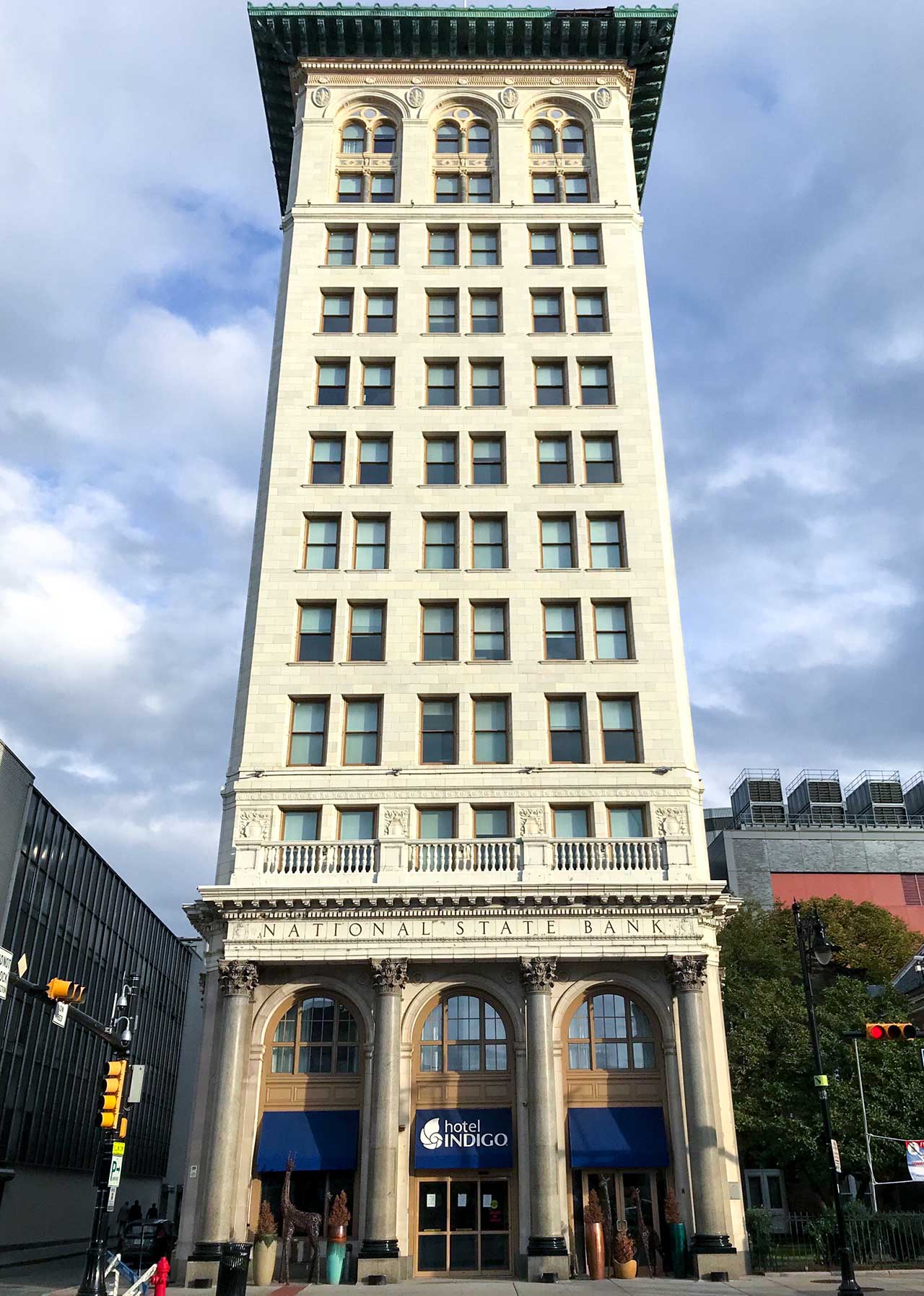 As the middle son of immigrant parents from Jordan, Samer Hanini founded his namesake company in 2004 on the back of a small family real-estate venture. Today, he runs a multimillion-dollar firm with his brothers Thafer and Amer. In a new architecture podcast series American Building that debuts tomorrow, Hanini traces the arc of his career, from his first four-story property on Washington Street in 2004 to his latest award-winning renovation of the People's Bank Building in Passaic, New Jersey.
"Often the word transformational is used for things that are utterly not transformational," podcast host Atif Qadir told Jersey Digs about the 11-story Art Deco tower, "but this one actually is."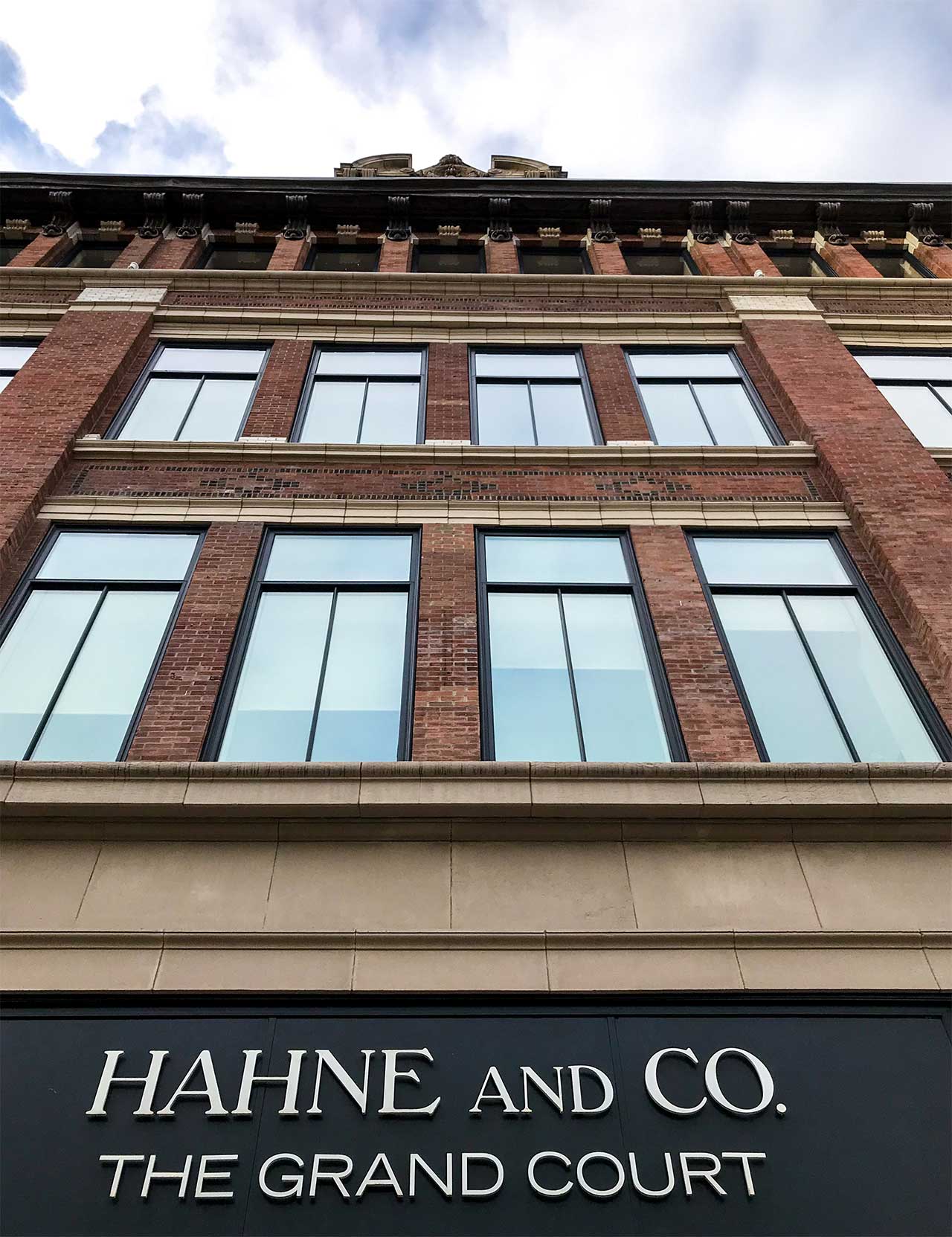 Qadir believes that this restoration epitomizes a trend in which historic preservation is reinvigorating small cities. For many, this is a welcome change. Historic preservation has sometimes been seen as a nuisance to developers who bemoan nit-picky regulations — like requiring wood-frame windows or prohibiting solar panels — that mess with bottom lines. Not to mention the cost and expertise required to do things like repoint a crumbling facade.
Developers will use every trick in the book to demolish old buildings — even the ones in historic districts. In fact, Newark Landmarks is currently battling Hanini's alma mater, NJIT, to prevent them from bulldozing properties in the James Street Historic District.
Lost in the rubble of many demolitions are terra-cotta details made with local craftsmanship that vanished in the mid-20th century. These one-of-a-kind elements are now coveted by young people more than ever. Nearly 50 percent of Millennials said they prefer living and shopping in neighborhoods with historic buildings, according to the National Trust for Historic Preservation.
"They are buying a sense of place. They are buying a piece of history," said Qadir, who left a big-name real-estate developer in Manhattan to established his own company, Amanat Properties, which specializes in 19th-century townhouses in Hoboken. "These buildings aren't interchangeable with Brooklyn, Providence or Philadelphia."
Of course, not all investments see an immediate return. Hanini Group is leading a movement to salvage Newark's old and abandoned schoolhouses, some built in the 19th century. These places are historically significant, but they don't always lend themselves to conventional use and can struggle to find tenants.
But Hanini has an eye for the long game, slowly building partnerships with community institutions, waiting for just the right fit. The Newark Boys Chorus School, which recently announced its new home at the oldest-standing public school in the city, is suddenly the talk of the town. The school's social-justice mission has been magnified by its association with a building that once housed the School for Colored Children, led by the city's first Black principal.
Restorations like this are giving residents more than just feelings of nostalgia. The city has new meeting places, galleries, and coffee shops, all located in repurposed historic buildings like the Hahne & Company building. These venues are drawing first-time visitors who are struck by the world-class architecture of Mies van der Rohe, Carrère and Hastings, and McKim, White and Mead.
There is also something to be said about the effect on a community's morale, seeing a local landmark that had fallen into hard times, be reborn again. Especially in the case of Newark's Krueger-Scott Mansion, whose timeline mirrors the city's history. Built for a 19th-century German brewer, it became home to the city's first female Black millionaire, only to become abandoned during the city's post-riot lean years.
"It shows a deep respect for the roots and heritage of the community," said Avi Telyas, CEO of Makerhoods, the organization overseeing the mansion's $10-million restoration as a work-live space. "In a time where new technology, new residents and new policies threaten the old ways, a respectful restoration of iconic historic buildings offers comfort and safety that the past is not forgotten or erased."
—
The American Building podcast series debuts this Tuesday with guest Matthias Hollwich, the architect behind Jersey City's new Journal Squared tower. Next week will feature Samer Hanini, founder of Hanini Group, followed by Jon Pickard and Martin Ditto. The podcast, sponsored by Michael Graves Architecture + Design, is available on iTunes and Google Play, starting tomorrow. For more information, visit their website.
Related: