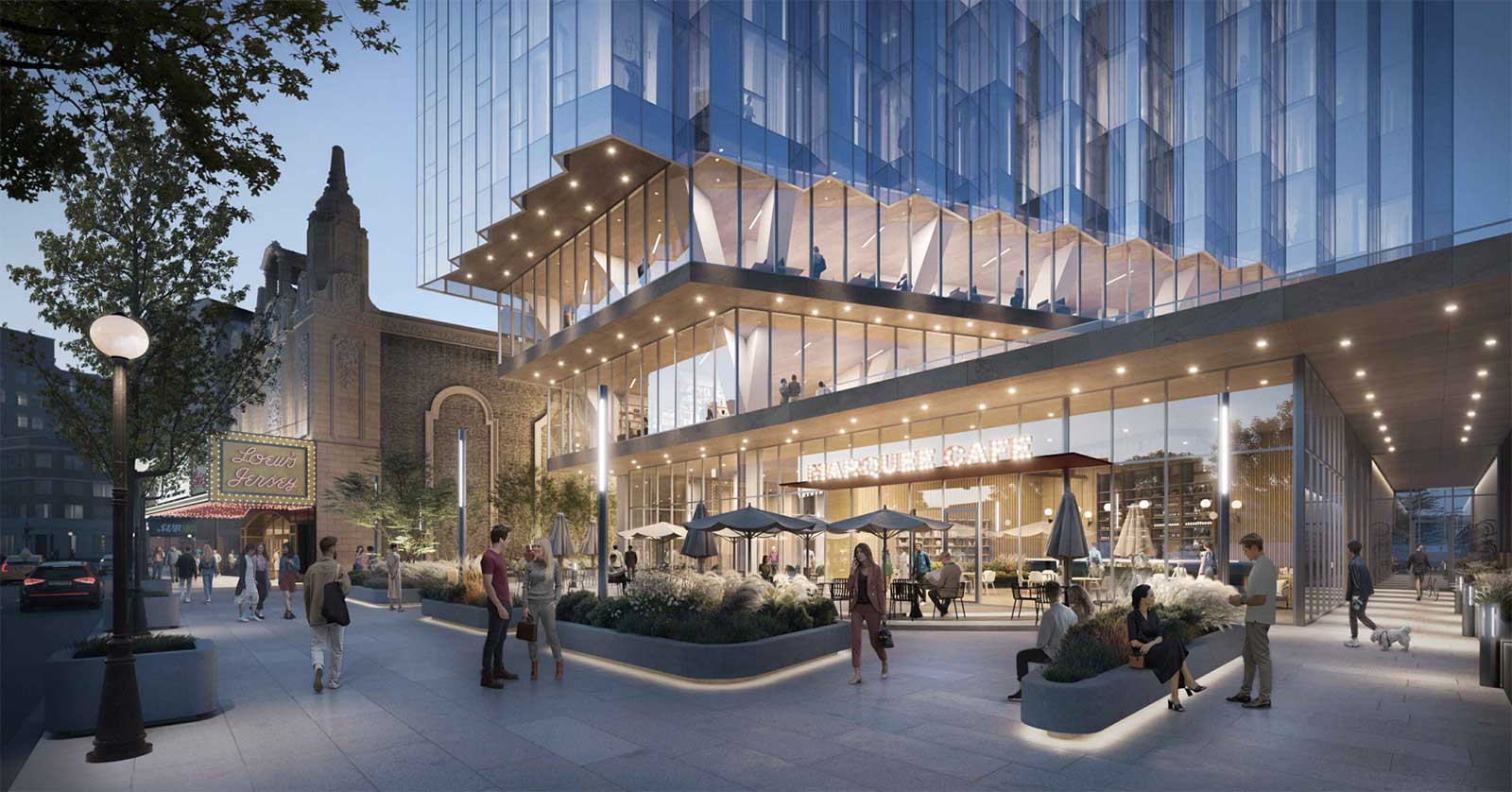 A proposed high-rise in Jersey City's fastest-growing neighborhood has gotten taller and added units for those with moderate incomes as it hopes to win approval from local officials.
Jersey City's planning board is slated to hear an application that would dramatically expand a one-story building at 80 Journal Square. The parcel, currently home to a CH Martin store, is sandwiched between the recently renovated 2 Journal Square office building and the currently under renovation Loew's Jersey Theater.
The land, which backs up to the trackage for the PATH trains, is currently owned by a Fairview-based company. But BH3 Management and Hope Street Capital are joining forces on a plan for the property that Jersey Digs first revealed earlier this year.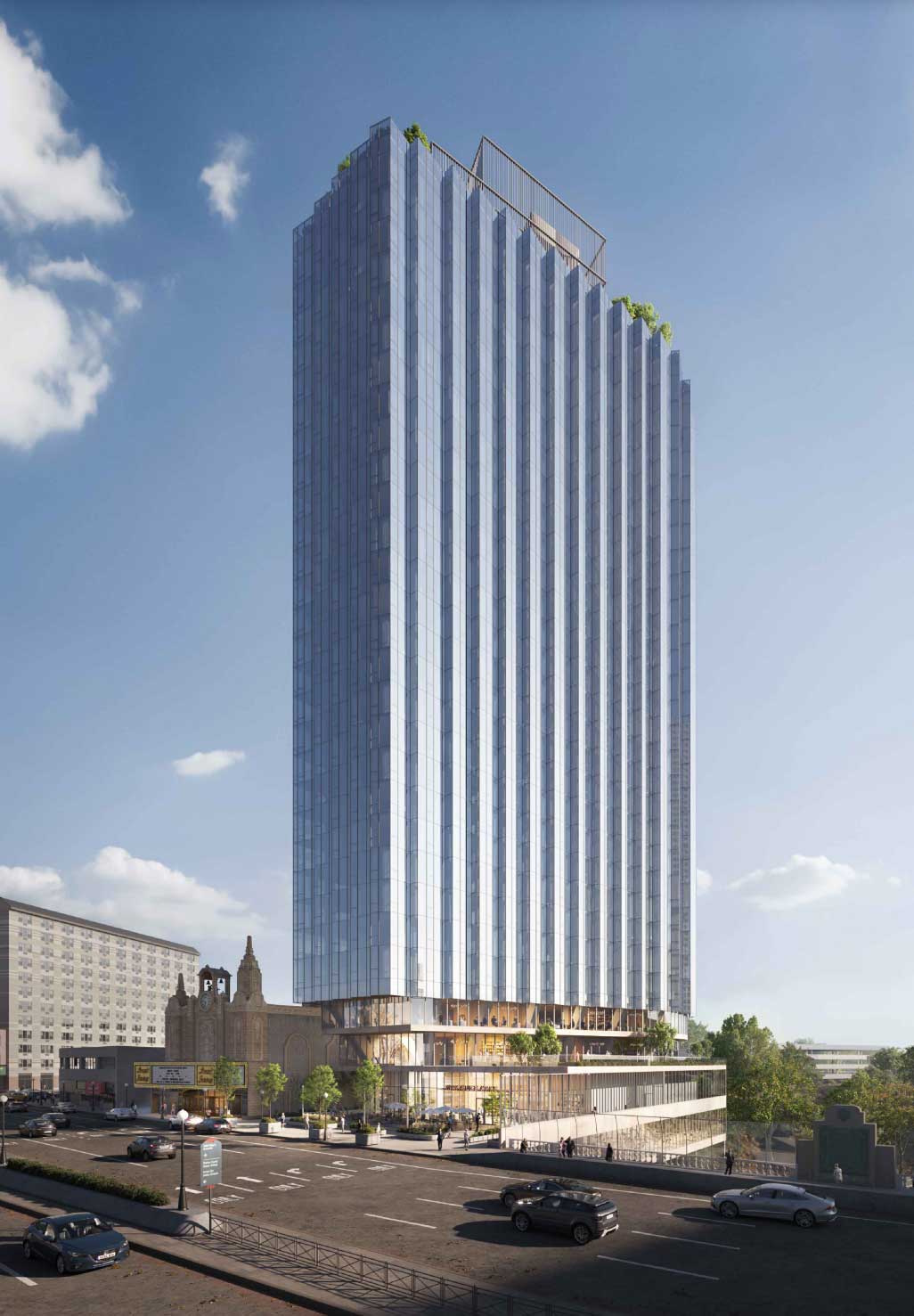 Initially proposed to rise 26 floors, the plan now calls for a 28-story tower. Designed by Hoboken-based Marchetto Higgins Stieve, the application will keep the 3,030 square feet of retail space on the ground floor and include 17,625 square feet of office space on the second and third floors.
The remainder of the development would now consist of 400 residential apartments, up from the initial 368 proposed units. The expanded footprint triggers Jersey City's Inclusionary Housing Ordinance and therefore 10% of the living spaces, or 40 units, will now be set aside as affordable housing.
The units would be designated for individuals or families who make 80-to-120% of the Area Median Income, which would make the project one of the few developments in Journal Square to include an affordable housing component.
The overall unit breakdown of the tower sits at 125 studios, 150 one-bedrooms, 100 two-bedrooms and 25 three-bedroom spaces. Most of the affordable units, or 24 of them, are slated to include two bedrooms.
The look of the tower consists of aluminum components and glass components, an architectural element that looks to invoke 'curtain-like' ambiance of the adjacent historic theater while allowing for additional light into the space. The plan also calls for a pedestrian walkway from the public plaza along the south side of the building.
No parking for vehicles is included in the plan for 80 Journal Square, but 203 bicycle spaces are incorporated into the proposal. The application also mentions an "enclosed amenity space" spanning 2,945 square feet that would adorn the building's rooftop.
The revamped application for 80 Journal Square is scheduled to be heard by Jersey City's planning board during their December 13 meeting, which is being held virtually on Zoom and begins at 5:30 p.m. Those interested in attending the session can join at this link or by using the Webinar ID 847 2432 6486.