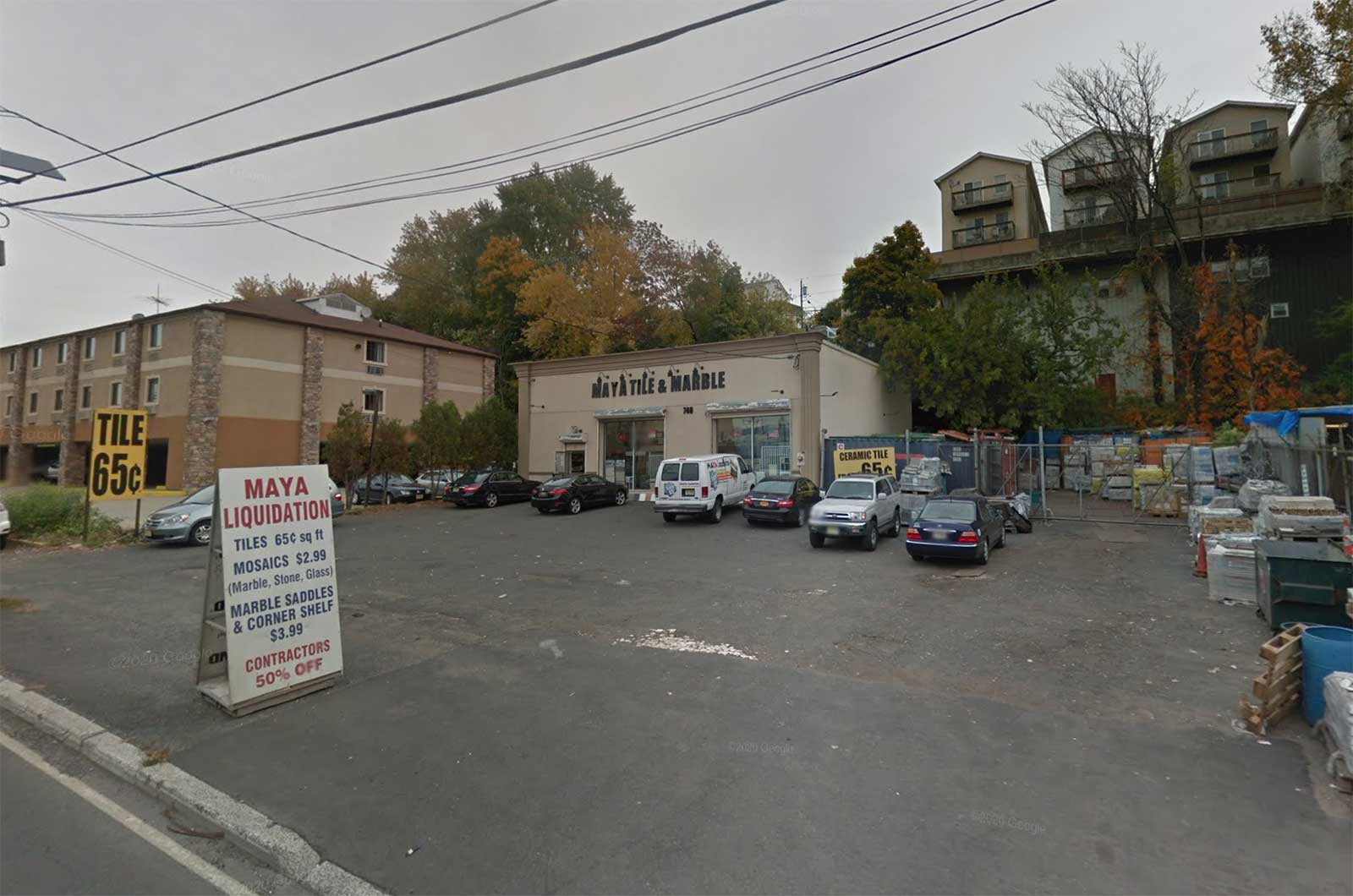 The pot industry in the Garden State is slated to dramatically expand in the coming years and Hudson county's largest city could be getting one of New Jersey's initial recreational marijuana dispensaries in the coming months.
Late last year, an application was filed with Jersey City's planning department to convert a garage in a perimeter section of The Heights into a cannabis dispensary. The request was submitted by a local company dubbed Blossom Dispensary and they would open at 746-748 Tonnelle Avenue.
The potential dispensary would occupy the current building's 2,780-square feet of space and the business would include 14 parking spaces for cars at the property. The application is seeking a conditional use variance "to accommodate a class 5 cannabis retail license," which is the legal designation that has been given to New Jersey's upcoming recreational marijuana licenses.
While Jersey City enacted new zoning laws following New Jersey's 2020 referendum vote to legalize recreational marijuana use, the legislature has yet to pass licensing regulations for recreational cannabis sales at the state level. Lawmakers had set a February 22 deadline for enacting the licensing regulations, but Governor Phil Murphy recently told NJ Advance Media that their goal might not be met.
While sales of recreational pot in the state might not begin this month, it appears likely that New Jersey will get laws on the matter approved sometime during 2022. That would pave the way for the Tonnelle Avenue dispensary in Jersey City, although the planning board would still need to approve the project's application.
While residents can't buy recreational pot just yet, Jersey City did approve its first medicinal cannabis facility last summer. Harmony Dispensary hopes to open their Coles Street location by the end of the year and the company is also expanding medicinal pot sales into Hoboken, which will be home to dueling dispensaries just a block apart.