A large parking lot in the middle of a Hoboken block is slated to be redeveloped into a residential complex with larger living spaces and some flood mitigation measures for the neighborhood.
During their October 6 meeting, Hoboken's planning board green lit a plan to revitalize several continuous properties at 706-714 Madison Street. A company associated with T&M Contracting applied to revamp the land, which is just about a block away from a park and plaza that opened in recent years.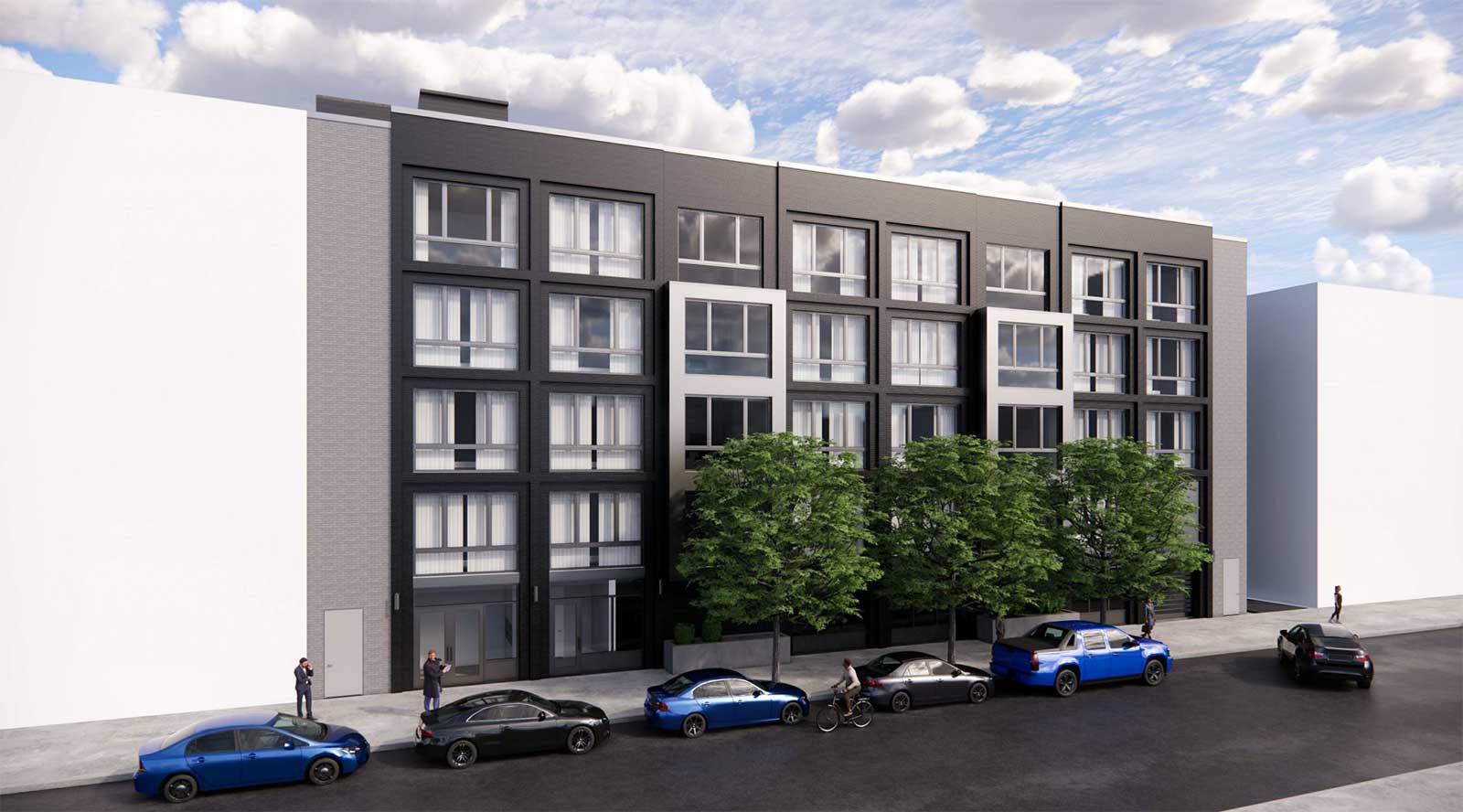 Designed by Hoboken-based Marchetto Higgins Stieve, the plan for 706 Madison Street calls for a five-story building with a modern aesthetic. The ground floor of the development will consist of a 17-space parking garage and feature several "smart flood vents" that aim to alleviate water backups that occur during wet weather.
The 18 units at the complex skew larger, breaking down as nine two-bedrooms, seven three-bedrooms, and two four-bedroom spaces. An elevator will be featured at the approved building, which is slated to utilize a combination of gray and black brick veneer along its exterior.
Outdoor amenities at the project include a dog run and a landscaped rear yard area for residents. A 1,400 square-foot common deck accessible via the elevator and stairs is slated for the development's roof, as is a partial green roof.
Three street trees and landscaped planters will be installed on the street level at the project, which was granted variances from the planning board related to lot coverage, three extra feet in height, and lot depth. A date as to when the development could begin construction has not yet been announced.