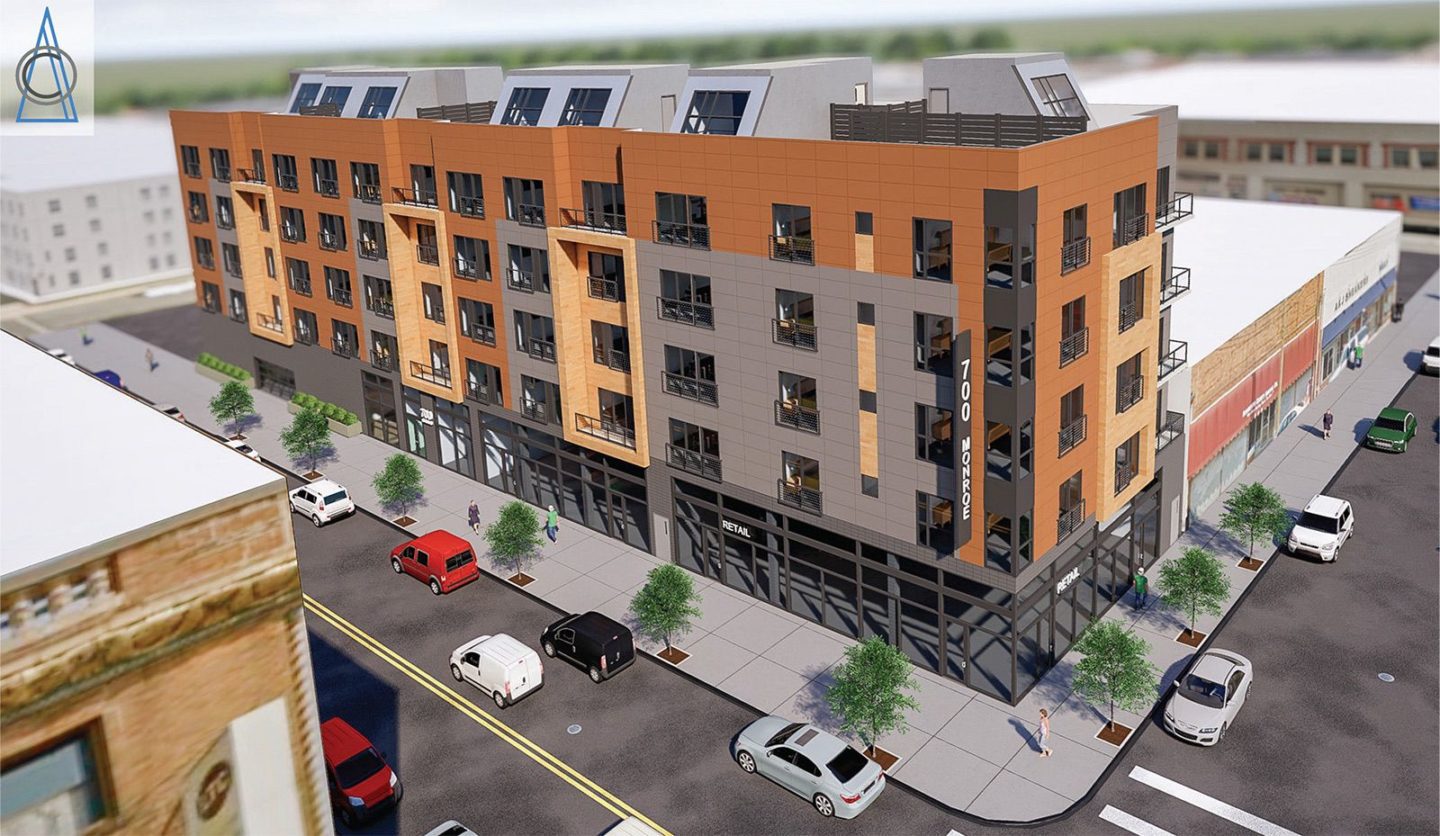 One of New Jersey's fastest-growing beach towns could be getting a new mixed-use project with affordable housing at a lot just off Asbury Park's Main Street.
During their July 25 meeting, Asbury Park's planning board is slated to consider a redevelopment proposal for a 14,700-square foot property at 700 Monroe Avenue. The plan will be pitched by a subsidiary of Sackman Enterprises and would replace a tire repair shop and three vacant lots.
Drawn up by Newark-based OCA Architects, the application calls for a 61-unit development with 1,024 square feet of retail space on the ground level to be accessed from the land's corner with Main Street. Of those living spaces, 13 of them would be set aside as affordable housing units, a positive sign for those concerned with Asbury Park's inclusiveness.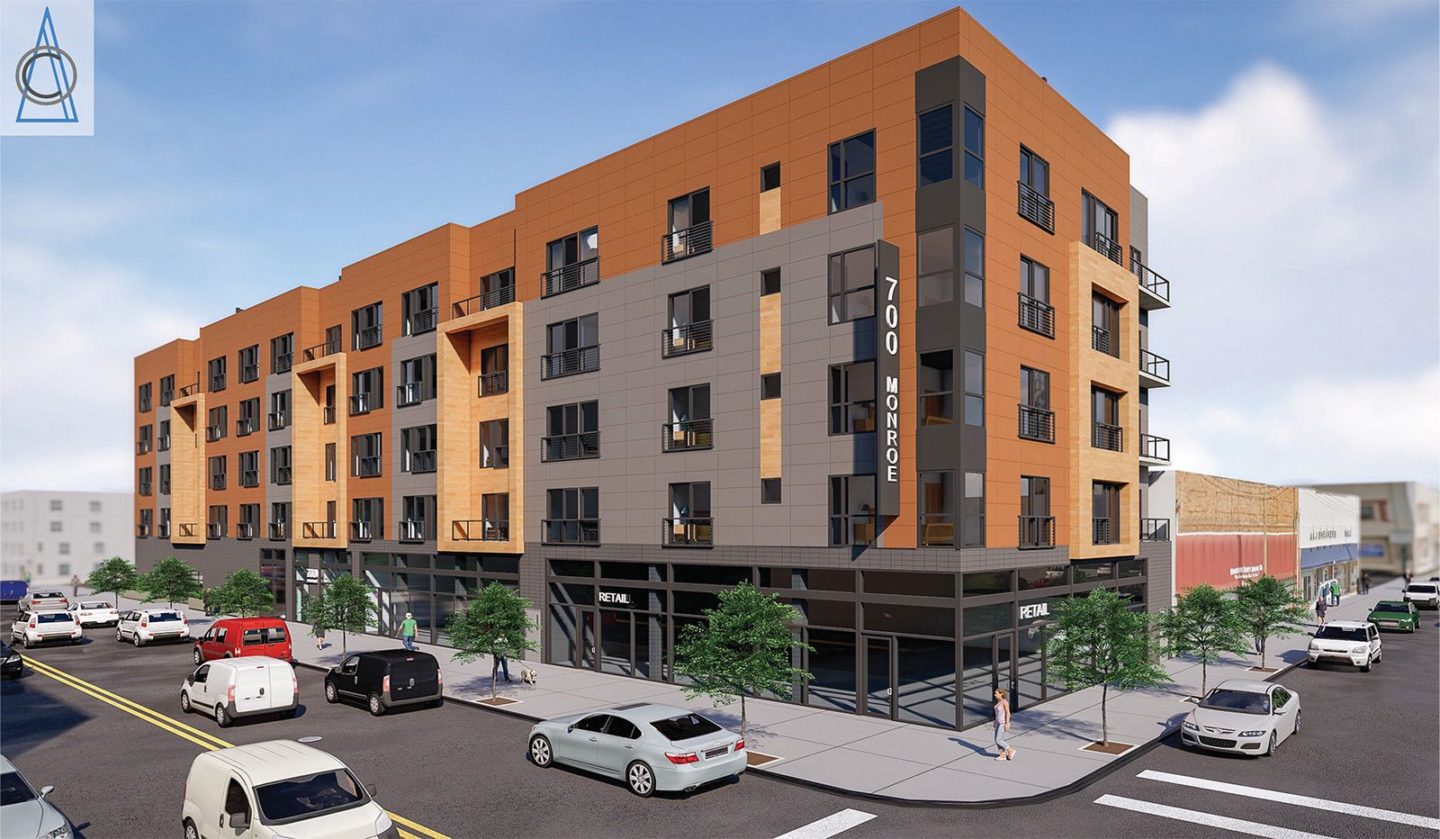 The project would include an elevator and feature several penthouse units with rooftop access. A parking garage with 34 parking spaces and six electric vehicle charging stations would be featured and 15 shrubs and seven trees are to be planted along Monroe Avenue as part of the work.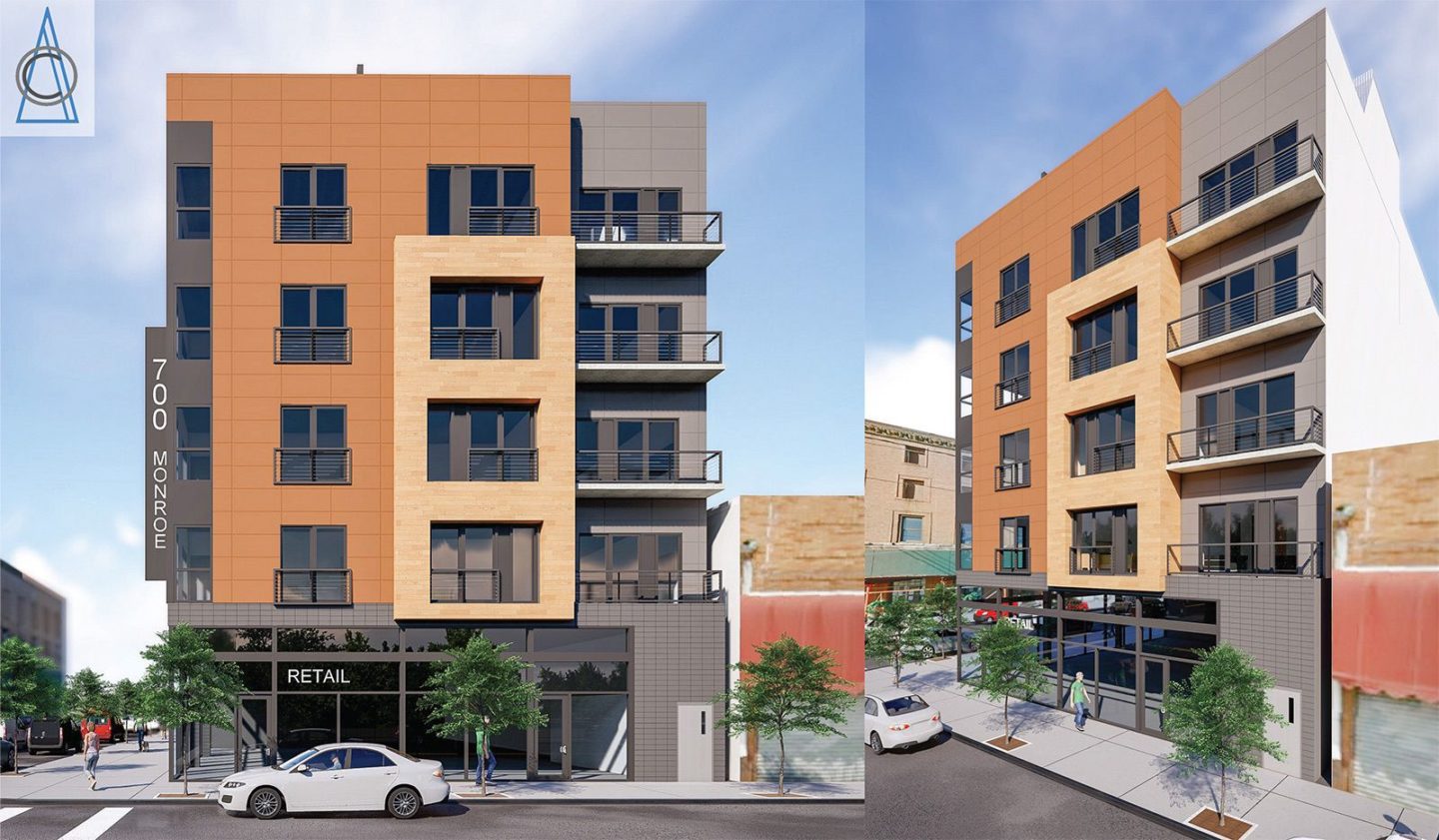 The 700 Monroe Street parcel is situated within the Community Shopping Zone of the Main Street Redevelopment Area and is seeking eight total variances from current zoning. They include deviations for maximum building coverage, maximum impervious coverage, stormwater management requirements, required number of off-street parking spaces, rear yard setback, building fenestration, signage, and driveway aisle width.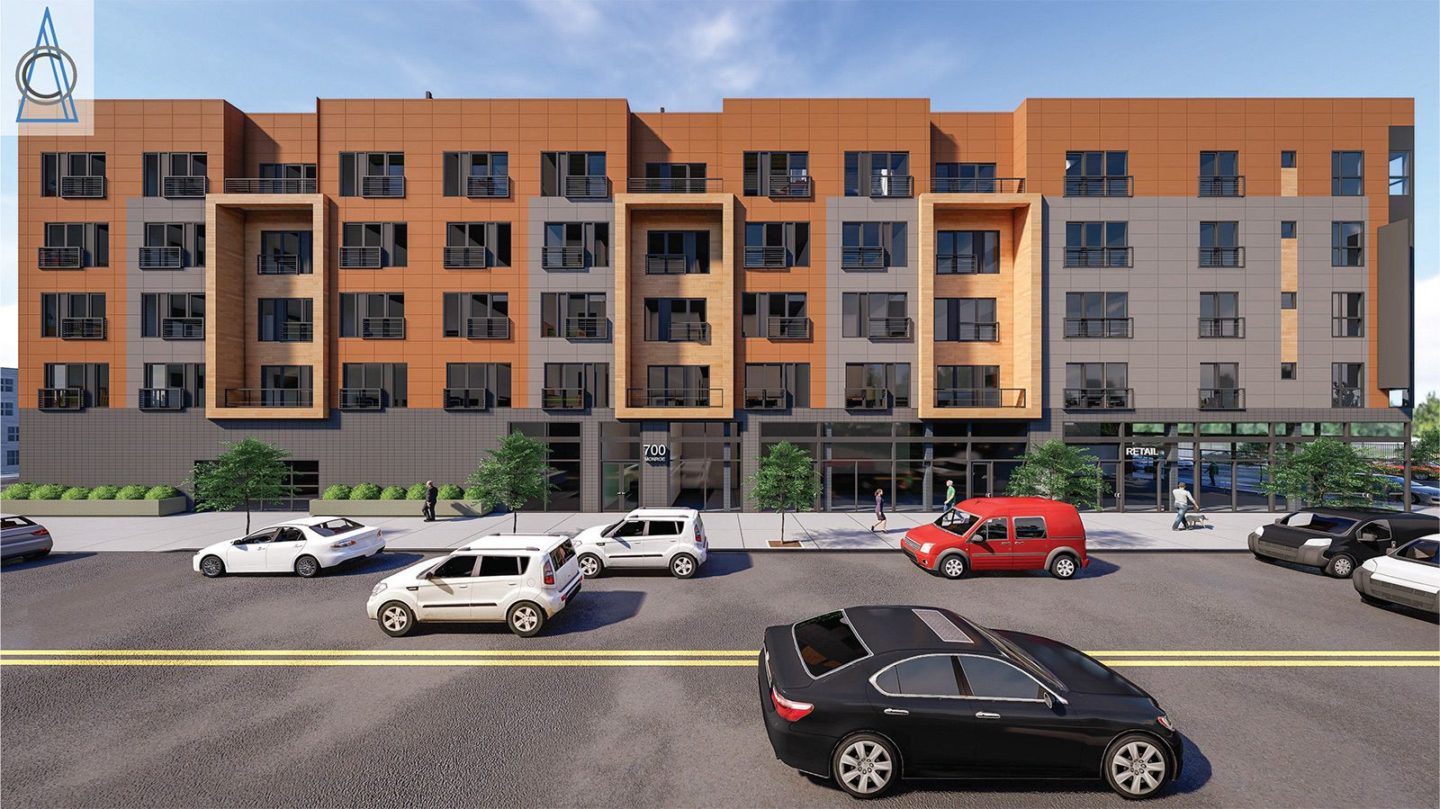 The application for the development is scheduled to be heard by Asbury Park's planning board during their July 25 meeting, which is being held at City Hall's Council chambers and begins at 7:00 p.m.
If the plan is approved, it would make the second green light earned by Sackman Enterprises in less than a year's time. The company, who have opened an office in Asbury Park in recent years, gained approvals last fall to build a project at 316 Main Street that will add four storefronts to the landscape.