A property that currently sits undeveloped within a Jersey City business district could become the site of a mixed-use project should a new plan continue to advance.
TAG Development, LLC is proposing a six-story development at 336-340 Martin Luther King Drive, according to a new resolution from the Jersey City Redevelopment Agency.
The plan calls for the project at the corner of Orient Avenue to include 25 residential units and 900 square feet of office or retail space. The resolution states that five of the units would be "affordable" with the rest being "market rate."
During a virtual meeting on November 10, the JCRA's Board of Commissioners adopted the resolution in question, which allows for TAG Development, LLC to be designated as the redeveloper of this parcel within the Jackson Hill Redevelopment Plan Area. The four present commissioners voted in favor while the other three were absent, according to the resolution.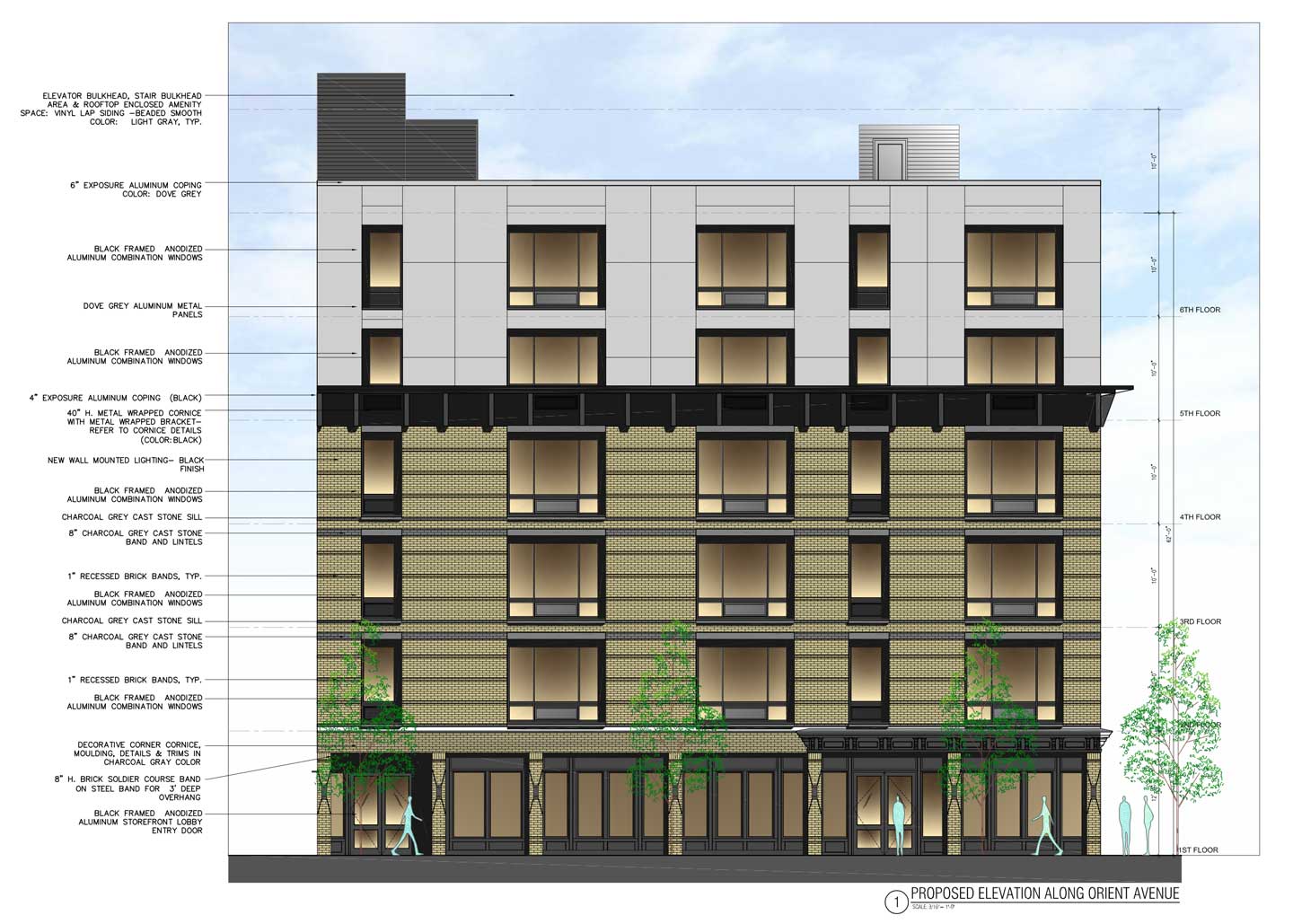 This designation comes more than a year after an ordinance was adopted calling for Jersey City's municipal government to sell 336-340 Martin Luther King Drive to the JCRA for $1. Municipal tax filings list the JCRA as the current owner of the property, which is located a few blocks south of the MLK Drive stop on the Hudson-Bergen Light Rail.
The property was previously home to a building that contained the Emmanuel Temple Church of God in Christ, but The Jersey Journal reported back in 2012 that the structure was partially demolished at the time due to concerns that it could have collapsed. The remainder of the building was later torn down as well.
Related: