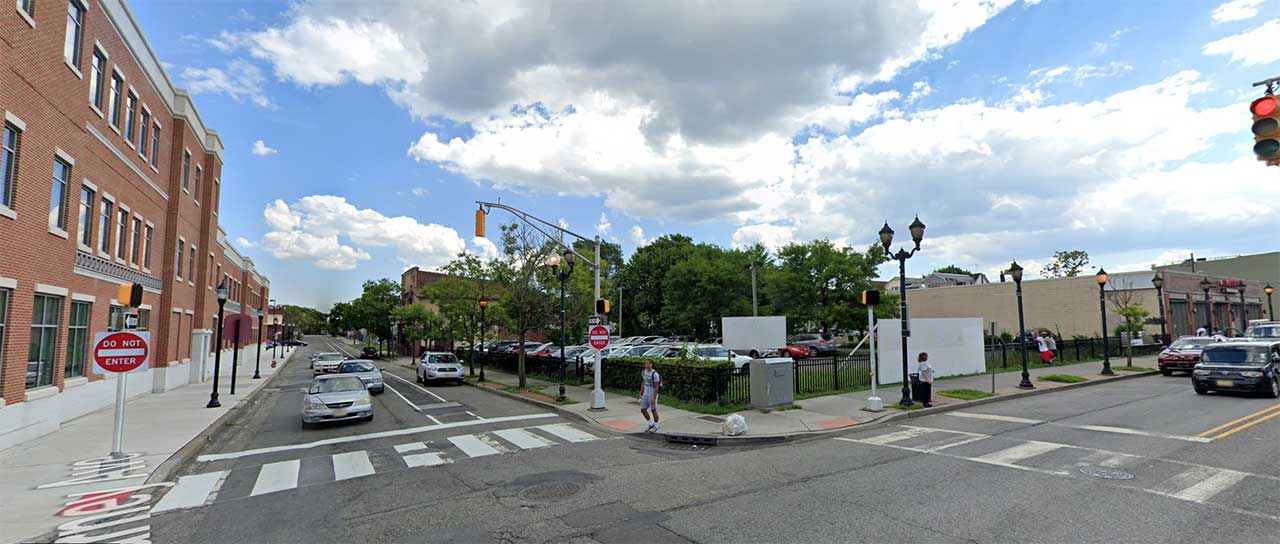 A move to consolidate many of the city's government operations within a few blocks of Bergen-Lafayette recently took a notable step forward, as a groundbreaking was held for what will be one of the neighborhood's tallest buildings at a site that's a few blocks from the MLK Boulevard Light Rail Station.
On September 16, dignitaries held a ceremony to officially announce an expansion of the existing Jackson Square development. The $120 million endeavor will build a new 11-story Public Safety Headquarters at the corner of Kearney Avenue and Martin Luther King Boulevard on a lot that was previously used for parking.
The new facility will be the fourth component of the city's burgeoning Municipal Complex that was spearheaded by Mayor Steven Fulop starting in 2015. The upcoming building will centralize all the city's police and fire operations under one roof and is set to include offices for Fire Prevention, Parking Enforcement, Special Investigations Unit, Gun Permits, Records Room, Traffic Programming, and City Command.
Fulop announced the move in tweet the day before the groundbreaking, noting that the city had previously made a practice of leasing private office space for their departments in areas scattered throughout different neighborhoods. The mayor touted the construction of Jackson Square as sparking economic activity by municipal employees in an area that has historically struggled to attract private sector businesses.
In addition to including a police and fire museum, the construction of the 120,000-square foot Public Safety Headquarters should save the city money in the long-term. The $350,000 in annual rent the Police Department pays for their current headquarters in Journal Square will be freed up by the move, as that property will be vacated when the new facility is completed in 2022.
The city will also be selling their current Fire Headquarters, the South Street Fire Union Offices, and the Gong Club when construction wraps, moves that they hope will generate $30 million in revenue.
The Public Safety Headquarters will add to a Jackson Square landscape that includes a parking deck, the city's Health and Human Services building, the Jersey City Employment and Training Program, the Center for Affordable Housing and Housing Preservation, and the Veteran Housing and Social Services Department.
Related: