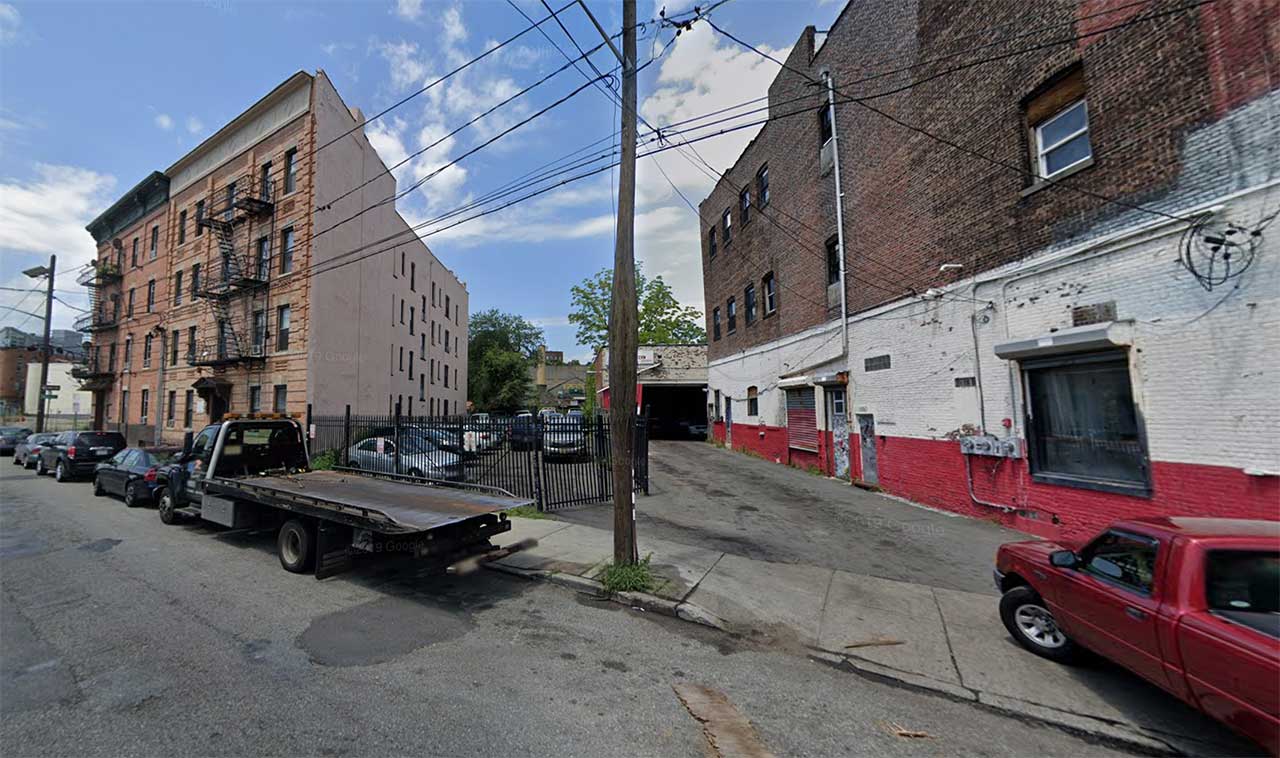 A property along Grand Street in Jersey City could go from containing an undeveloped lot often used for parking to being the site of a four-story building.
The tract in question is 666 Grand Street, between State Street and Westervelt Place.
Developer 662 Grand Street, LLC filed an application with Jersey City's municipal government calling for a project with 15 residential units, nearly 1,500 square feet of ground-floor commercial space, and eight parking spaces.
Each of the 15 residential units would include one bedroom but none would be considered "affordable housing units," according to the application.
The premises are situated a few blocks east of The Junction next to an old warehouse and arts venue at 660 Grand Street that has itself been the subject of redevelopment proposals.
The 666 Grand Street developer's application referenced the project as an "addition" and listed the address of 662 Grand Street, LLC as 735 Garden Street in Hoboken, an address also used in municipal tax filings by the current owner of 660 Grand Street.
Matarazzo Realty, LLC of Lyndhurst in Bergen County is listed as the owner of 666 Grand Street while Bodnar Architectural Studio out of Long Valley in Morris County is listed as the project architect.
This application was originally expected to go before the Jersey City Zoning Board of Adjustment on September 24. However, the agenda for the September 24 meeting shows that this matter will instead be the subject of a hearing on October 8.
Note to readers: The dates that applications are scheduled to be heard by the Jersey City Zoning Board of Adjustment and other commissions are subject to change.
Related: