Three years ago, artist Kristin DeAngelis achieved something many creative people dream of but never realize: She opened her own art gallery.
The 300-foot space in Jersey City Heights, known as 107 Bowers Gallery, displayed all types of art, and hosted networking events and lectures. In October, DeAngelis announced that the gallery would be closing and thanked her supporters, but didn't publicly reveal the reason for the closing.
Last week, she shared why she closed the gallery in a burgeoning neighborhood of artists, families, and restaurants.
DeAngelis has always pursued multiple projects at once. She grew up in Connecticut, attended Providence College, and moved to Hoboken.
She and her husband, Matt Schmidt, relocated to Jersey City Heights seven years ago.
When they heard there was a ground-floor space for sale — rather than for rent — in The Heights, they seized the opportunity and founded the 107 Bowers Gallery.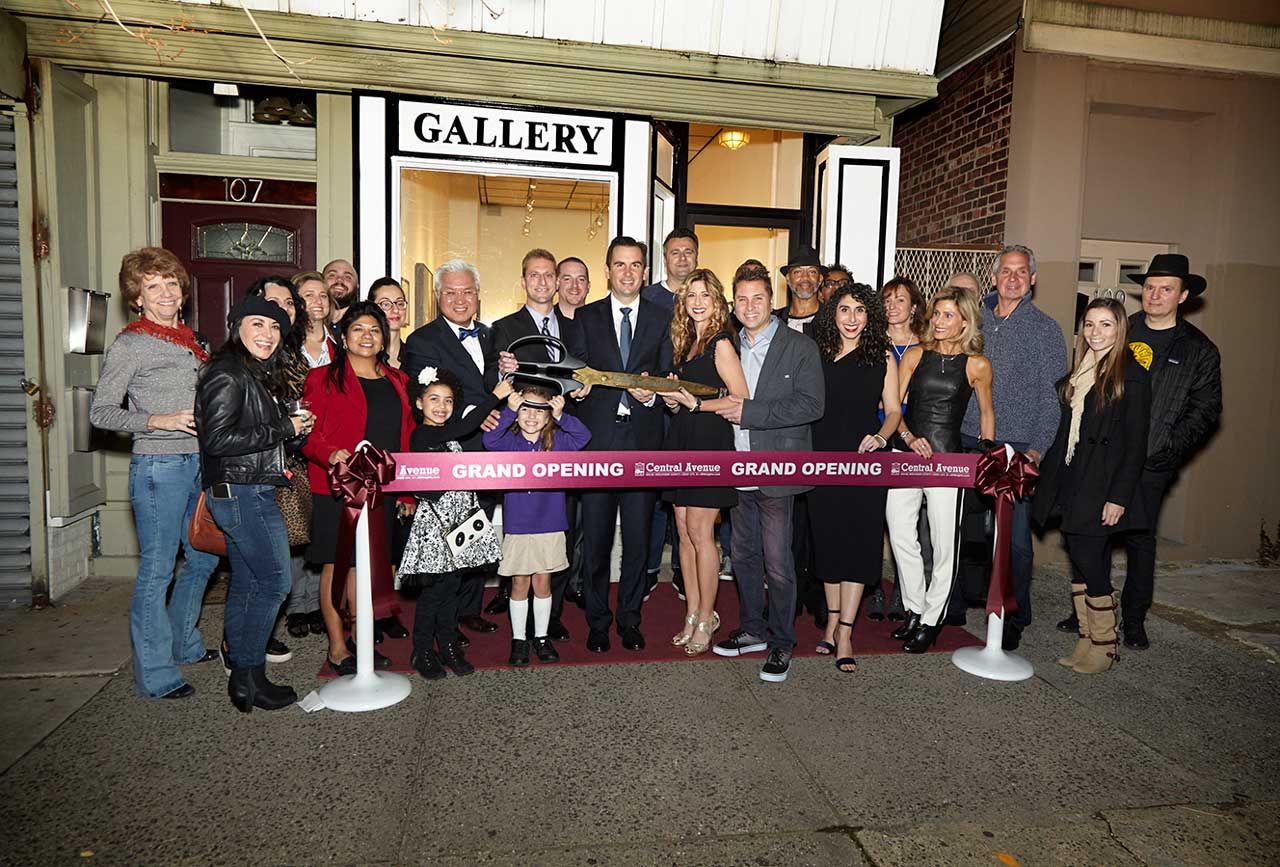 For three years, DeAngelis hosted lectures about aspects of creativity and business and sold local works.
"The great part was seeing all the art, meeting all the artists, being able to talk about something that's your passion all day long," said DeAngelis, who is a visual artist in mediums including painting and printmaking. "I never wanted to be an entrepreneur. There are reasons artists don't want to be on the business side. There were so many things about opening a business that I didn't even know existed. There's no manual. You're trying to find out who might be able to help you."
Amusingly, DeAngelis said she overheard conversations in the gallery about herself, with patrons saying she must be wealthy. "I'm not selling the kind of art to get to that place," she said.
DeAngelis was able to fit everything into her schedule, but she was always juggling. For the first year that the gallery was open, she traveled around the country for her full-time corporate job (she left that job two years ago). She ran a children's art class called Young Masters in the gallery and currently teaches art to kids in a free city-run program in Greenville.
"My intention is really to get art out there and get it to anyone," she said. "If you purchase something for $5, $10, it matters. I was on an art tour and I walked into this gallery in Warren County. I looked around; I knew the artist. I walked out with a piece of art from him that was $10. It's sitting on my desk right now. For $10 it's giving me a lot of joy. He hustles and he got himself a solo show. He's great and I'm glad he's out there and selling it."
But she said she just got too busy to run her own gallery, even if it was only open a few days a week.
She is currently the deputy director of the 14C Art Fair, to be held in February in Jersey City's Hyatt Regency hotel. She also recently acquired her real estate license and is working for Silverman, the local development company that funds various art events and organizations. She has staged art exhibits in their buildings.
As for the fate of the gallery, she and her husband still own the space and are looking to lease it. She said she has spoken to a number of interested parties. She knows it can be used as an office or a gallery, so when people ask about other uses, like a café, she encourages them to talk to the city, so they get the most up-to-date information.
"I'd love an artist to say, 'Me and two other artists want to split up the space,'" she said. "I'd love it to remain an art space."
For the month of December, the local healing practice Modern Sage is running a pop-up in the space, with an art event scheduled for December 14. Then the space is available January 1.
DeAngelis said she wants to continue to promote the arts and business in The Heights. "I want to see restaurants and bars open and I want to invest in other small businesses," she said. "I always want to be here. This is my community."
She intends to keep busy. "Often, opportunities don't necessarily knock on your door," she said. "You also have to be available. My whole career, I've always looked for open doors and walked through them. It hasn't always been an awesome fit, but I've learned a lot."
She also has learned a lot from her students.
"They'll hug me and say, 'Here's what I did in art class in school,'" she said. "Whether it's adults or children, excitement for the arts is ever-present."
Related: