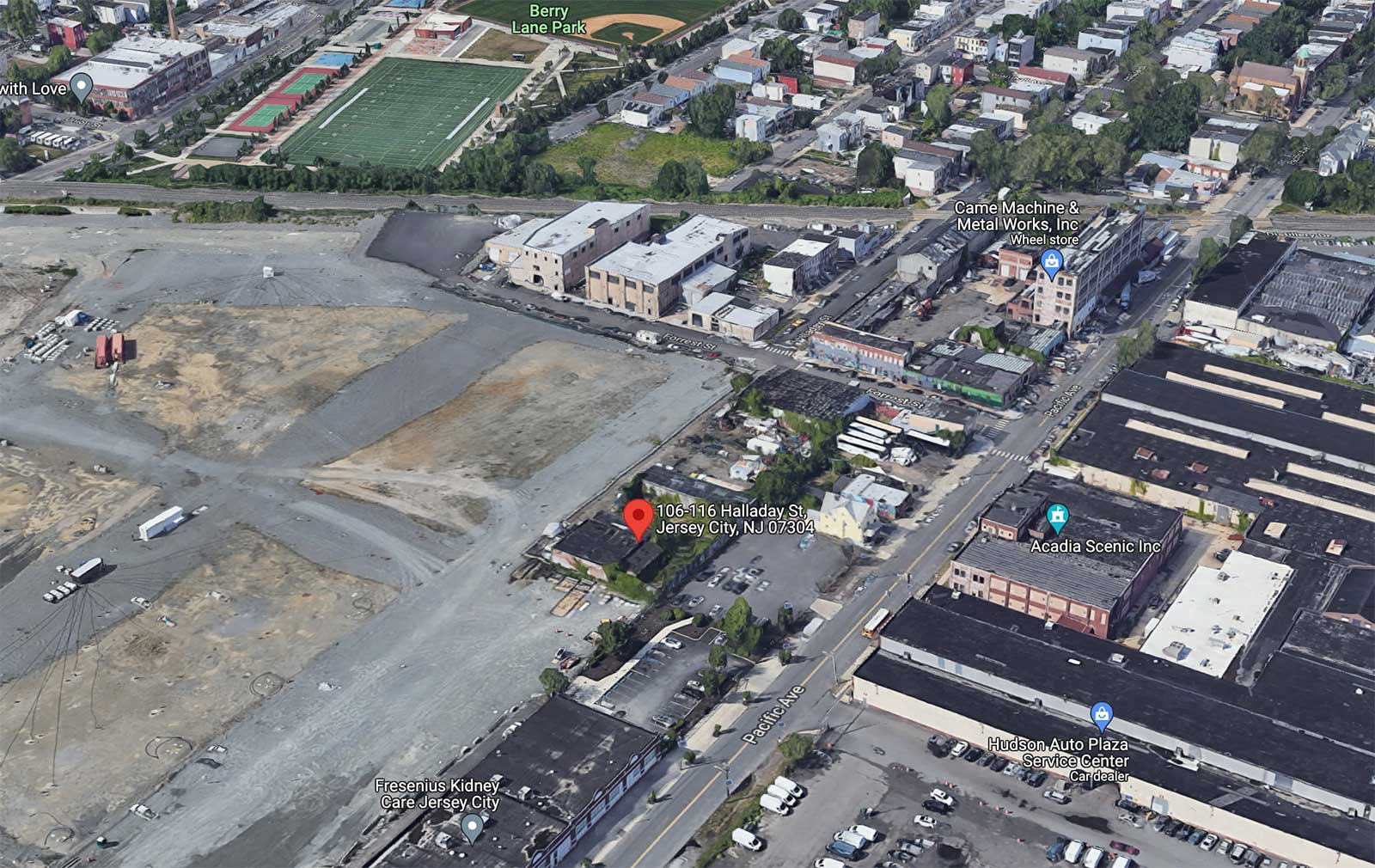 A vacant industrial property not far from Berry Lane Park has officially changed hands as one of Jersey City's up-and-coming neighborhoods continues to transition into a more residential area.
The Marmarou Team of B6 Real Estate Advisors has announced the sale of a 27,500-square foot development site located at 106-126 Halladay Street. The 0.63 acres of land, situated in the Bergen-Lafayette neighborhood, sold for $5.72 million to an undisclosed buyer earlier this month.
Currently, home to a warehouse, the property falls within the Canal Crossing Redevelopment Zone and is zoned as-of-right for a six to eight-story structure of approximately 165,000 square feet. A variety of uses are allowed at the property including residential units, hospitality, office, commercial, and assisted living.
Team Leader Yanni Marmarou stated that the new owners are considering a wide range of uses for the site, which may include senior housing, assisted living, market rate, or a combination of all three. The sale marks one of the highest prices for land in the Canal Crossing market, as the transaction comes out to just about $9.02 million per acre.
The Halladay Street property is the second major development site the Marmarou Team at B6 has helped sell this year. The company also brokered the sale of a West Side Avenue parcel that fetched $6.2 million back in January.
"Even though the market continues to adjust to the significant spike in interest rates over the last two quarters and the lingering effect inflation has played in rising building costs, we have not seen a significant drop in land pricing in Hudson County across all product types," says Marmarou. "The market continues to be extremely supply constrained for new product and developers, especially those out-of-market, have come to the realization that these valuations are here to stay."
Several businesses including Corgi Distillery and 902 Brewing Company are within walking distance of the Halladay Street site, as is the Garfield Avenue Light Rail Station. More than a few large projects are in the works for the Canal Crossing area, although most of Bergen-Lafayette's development is centered around the Liberty State Park Light Rail Station.