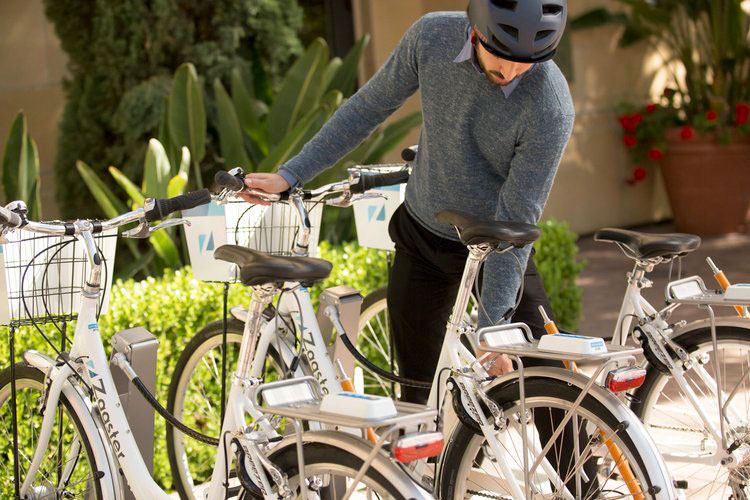 Bike sharing programs have become quite common in Northeastern cities, with CitiBike in New York and Jersey City, JerseyBike's Hudson Bike Share in several Hudson County municipalities including Hoboken, and Indego bikes in Philadelphia. Yet despite the growing trend, only a few local suburban areas have seen an increase in bike share initiatives. Now, Jersey Digs has learned that a Central New Jersey county is preparing to add rentable bikes to two of its suburban parks.
The Mercer County Park Commission awarded a contract to Boston-based Zagster in March after the company responded to a Request for Proposals for bike share services, according to a public notice. A copy of the contract that we received shows that the county will not receive any of the revenue that Zagster obtains from park visitors who rent the bikes. Each bike is expected to cost $1,600 and a total of 30 bikes will be available for members of the public to rent daily, according to Mercer County spokesperson Julie Willmot.
The bikes will be split between three bike racks in the county. One of the racks will be installed at Mercer County Park, most of which is located in West Windsor and Hamilton Townships. The other two racks are coming to Mercer Meadows, with one rack set to be installed near the Red Barn in Lawrence Township and the other expected to come to Rosedale Park in Hopewell Township.
"We are excited but have not yet planned the big roll-out," Willmot told Jersey Digs, adding that the program is currently expected to launch on June 26.
Zagster's contract with the Mercer County Park Commission will expire on March 31, 2020, according to the notice, but the county will have the option to renew the contract until 2022.
In Mercer County, Zagster currently operates on and around the Princeton University campus. The company's bikes can also be found in Asbury Park and at both Loantaka Brook Reservation and Estling Village in Morris County.
Related: