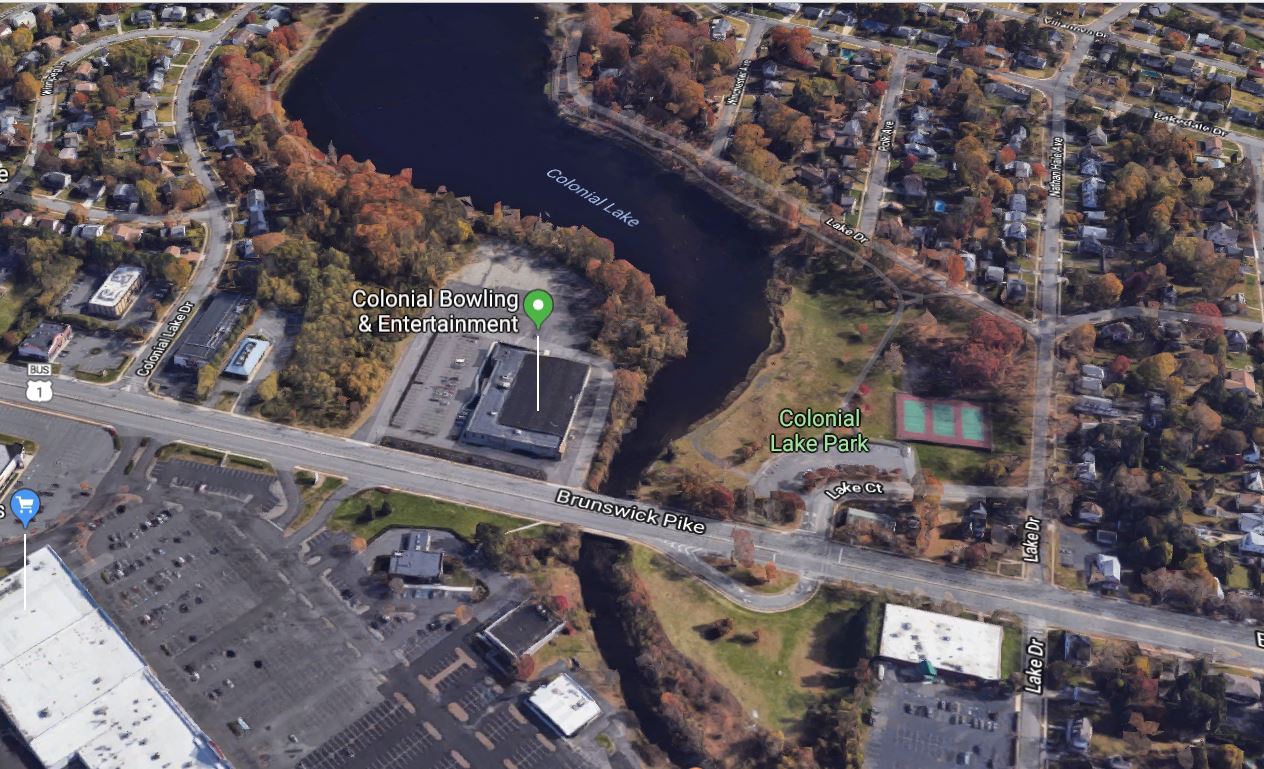 A growing hotel chain is facing some opposition as it looks to open its third New Jersey location in suburban Mercer County.
A Woodspring Suites hotel is being proposed for 2420 Brunswick Avenue/Route 1 Business in Lawrence Township, between Trenton and Princeton. Records released by the Mercer County Land Development Committee in October showed that at the time, the building was slated to be three-stories tall and include 126 rooms. However, a recent report by the Lawrence Gazette states that the proposed room count was reduced to 123. In addition, a 1,200-square-foot drive-thru coffee and donut shop would also be constructed on the premises and the existing parking lot at the site would be expanded to include 286 spaces.
The property, which overlooks Colonial Lake Park, is owned by a Lebanon, Hunterdon County company called Sheft Associates. Part of the site currently contains Colonial Bowling & Entertainment and Doc's Bar & Grill.
More than 4,900 people have signed a Change.org petition that calls on the Township to reject the proposal and acquire the site of the proposed hotel instead. The petition claims that eight acres of woods would be cut in order to make way for the project and states that "this development and hotel by Woodspring Suites would be extremely detrimental to the health of the lake and the park's ecosystem while obliterating its prized viewshed."
Despite being home to the center of New Jersey's state government and Rider University, the Route 1 corridor between the Pennsylvania state line and Interstate 295 in Mercer County is home to relatively few chain hotels. The only hotels within Trenton's city limits are the Lafayette Yard Hotel and the Budget Inn while this section of Lawrence Township only contains motels. However, there are multiple hotels farther north near the Quaker Bridge Mall and in West Windsor Township.
Previously known as Value Place, Woodspring Suites has Garden State locations in South Plainfield, Middlesex County, and Cherry Hill, Camden County. It was revealed in December that the chain is being acquired by Choice Hotels out of Rockville, Maryland.