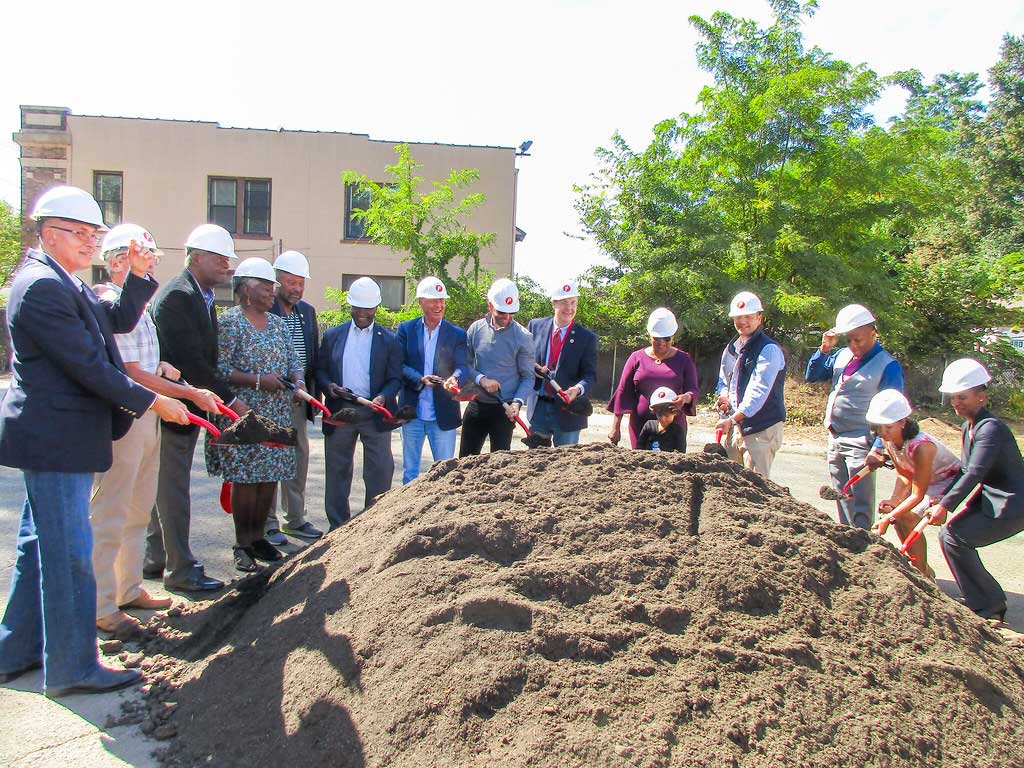 The Newark-based real estate investment firm Paramount Assets recently broke ground on Netherwood Flats, a four-story apartment building adjacent to an NJ Transit train station in Plainfield, in Union County.
Seventy units will be built above a 4,000-square-foot ground-floor retail component and underground parking.
The project will rise beside the Netherwood train station, and is meant to "add a new dimension and flair to the City's Netherwood/South Avenue transit corridor," said Paramount. The project will be completed in the spring of 2021.
Netherwood is a New Jersey Transit train station on the Raritan Valley Line, between Raritan and Newark.
The building's amenities include an elevated outdoor courtyard with gardens and a sun balcony, a 1,500-square-foot fitness center, and a resident lounge. The one- and two-bedroom apartment interiors will include granite countertops and hardwood flooring.
Netherwood Flats' recent groundbreaking ceremony was attended by more than 100 guests including Mayor Adrian Mapp, Plainfield council members and other officials, and Paramount Assets employees.
"Netherwood Flats symbolizes an exciting new chapter in this neighborhood's ongoing redevelopment," said Richard Dunn, Paramount's senior vice-president. "Our goal for this ground-up project is to create a mixed-use destination that elevates the city's appeal while honoring its unique character. We're thrilled to work in conjunction with Mayor Mapp and his administration to bring this vision to life."
The building will be located at 829 South Avenue.
Related: