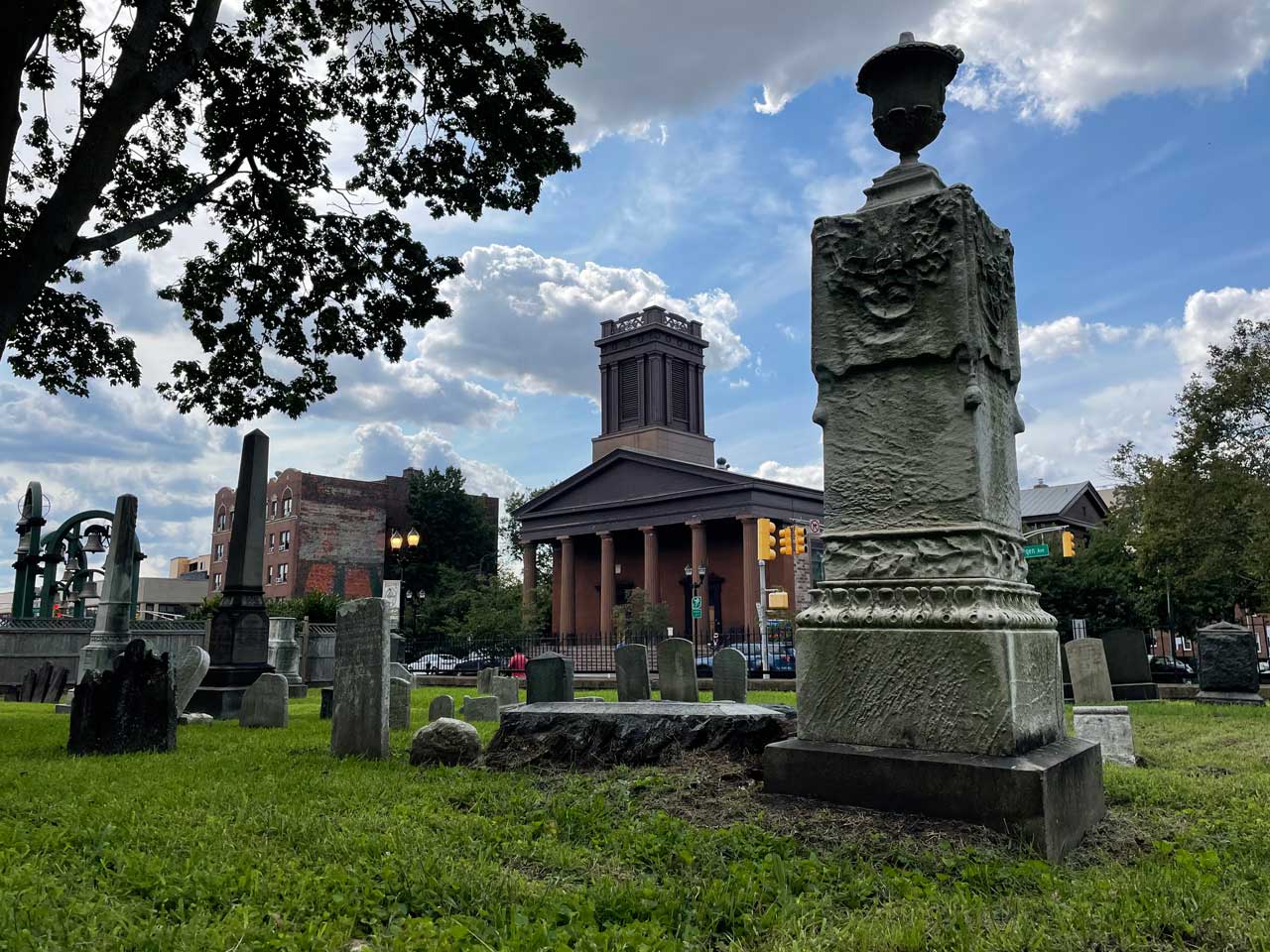 When Reverend Jon Brown became pastor of the Old Bergen Church in Jersey City, he was drawn to the parish's historic but rundown graveyard. Tombstones with barely legible inscriptions in the state's oldest European burial ground told a story of the earliest days of a Dutch settlement and were some of the last vestiges of the founding families.
"I saw names like Sip, Vroom, Van Vorst, and Newkirk, all street names in our city," said Brown, who lived in Louisville, Kentucky, prior to moving to Journal Square, Jersey City. "The cemetery is a treasure of history. But there was work to be done."
After centuries of neglect, long enough for a tree to swallow up one of the headstones in its trunk, Brown vowed to restore the cemetery. Historians already knew that the number of headstones visible in the two-acre gated yard on Bergen Avenue didn't accurately depict the number of people who slept beneath the soil. The identities of many were a mystery because the church records from the 17th century were handwritten in Dutch.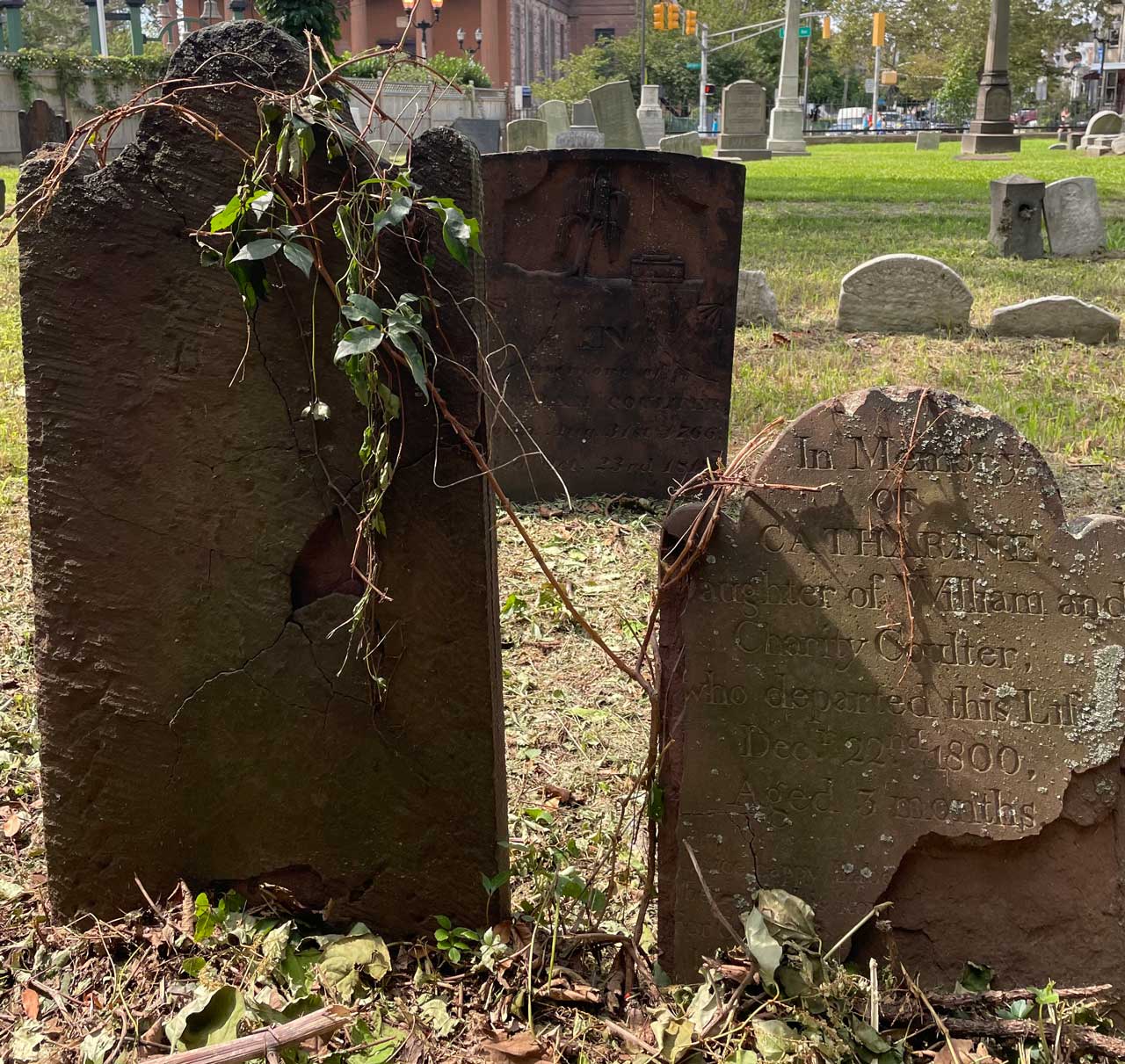 The first order of business was to use ground-penetrating radar that confirmed more than 1,200 parishioners were buried there, whereas the records only indicated 800. Then, once the Holland Historical Society translated the old parchments into English, a long-held secret was revealed.
"Without even knowing it, I found out my own ancestor was buried there in that cemetery," said Brown, who had always assumed his paternal descendants lived on Long Island or in Brooklyn, where most of his family was born. "And I thought I had no direct connection to Jersey City or this church."
Not long after sailing across the Atlantic and giving birth to a daughter, the wife of Jan Van Wicklen — who is unnamed in the records — died in 1668. She was the second person ever buried there. The pastor's discovery of a long-lost ancestor is a reminder that many of the stories we inherit about our families are stretched and pulled over generations.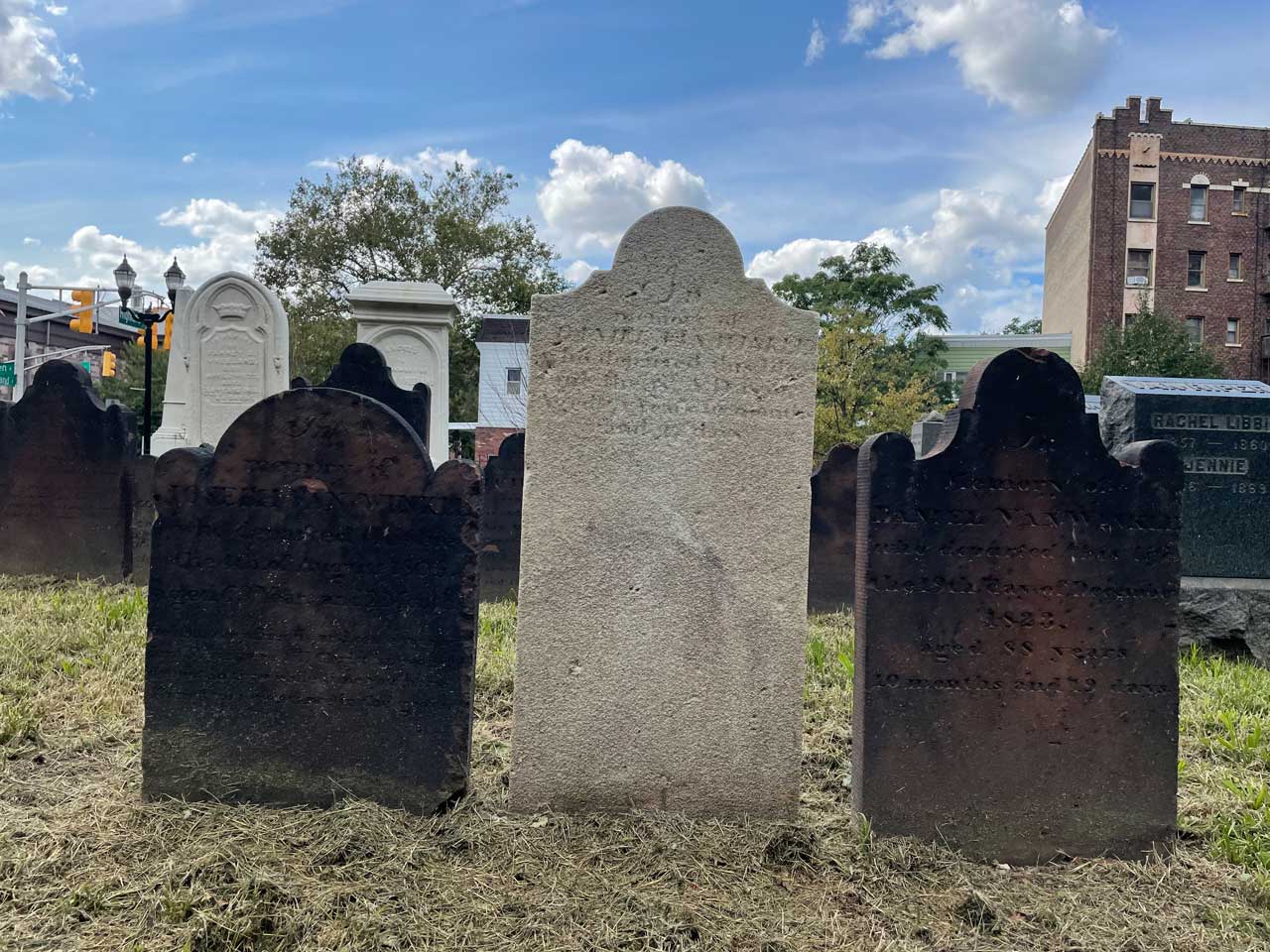 "Cemeteries are quite often the only way to find information about where someone was born or even where someone died," said Michael Leclerc, Managing Editor of Association of Professional Genealogists Quarterly. "Well into the 19th century, we don't have birth records and death records."
The suburbanization of the United States in the mid-20th-century left many small, urban church cemeteries abandoned. Fortunately, there has been a resurgence of interest in preserving cemeteries. The $240,000 restoration at Old Bergen Church — funded by two Hudson County open-air grants, as well as private donations — has given the headstones and obelisks a long-overdue spit-shine. When the cemetery reopens to visitors on Bergen Square Day, Oct. 23, pebbled walking paths will allow visitors to wend through these artifacts with a self-guided tour.
"The stones themselves — with the grave art and inscriptions — tell you a lot about the culture of these people in general as well as the specific families,"  Leclerc said. "These cemeteries tell the story of the people who once lived here."