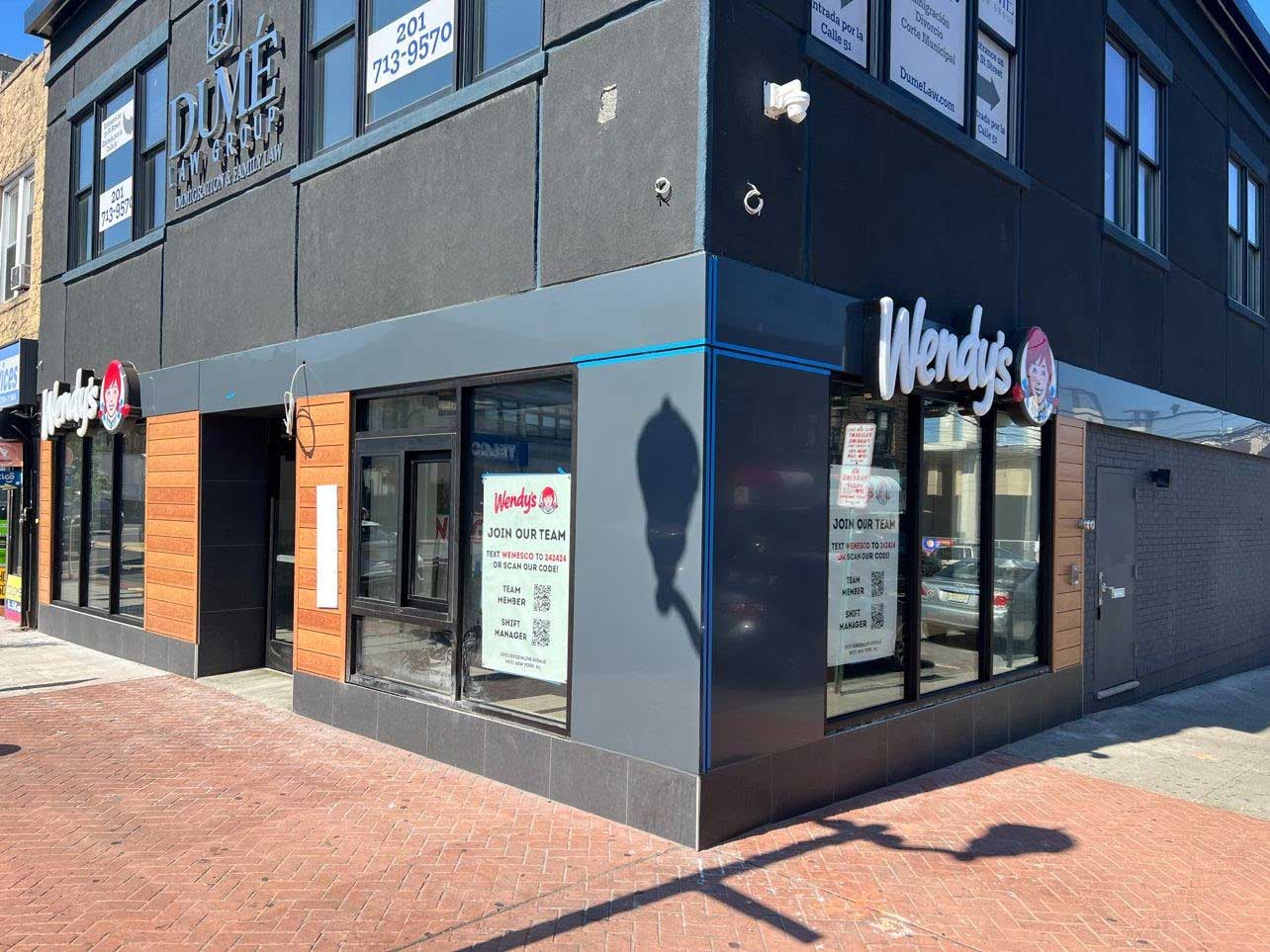 Wendy's, one of the largest fast-food chains in the country, has expanded their Hudson County presence after launching a new location along West New York's busiest stretch.
Known for their burgers, chicken, fries, and classic frosty desserts, Wendy's has opened inside 3,300 square feet of space at 5005 Bergenline Avenue. The lease deal for the West New York storefront was brokered by John Ostrowski, Chris Conway, Roy Paret, and Neil Goldstein with The Goldstein Group, with the company representing both the landlord and the tenant in the transaction.
Renovations started earlier this year at the ground floor storefront, which sits on Bergenline Avenue's corner with 51st Street. The space is just a short walk from the Bergenline Avenue Light Rail Station and several bus lines are nearby.
"We're seeing an influx of retailers and restaurants that are active in the central business district of several municipalities in New Jersey," said Chuck Lanyard, President of The Goldstein Group when announcing the Wendy's deal. "It's not just the local tenants, but several national and regional chains are seeking sites."
The Goldstein Group also announced the opening of two other businesses in the area that they helped secure leases for. AFC Urgent Care opened inside 2,600 square feet at 4200 Bergenline Avenue, while Alsaedi Convenience Store opened in Union City's portion of the road at 4900 Bergenline Avenue.