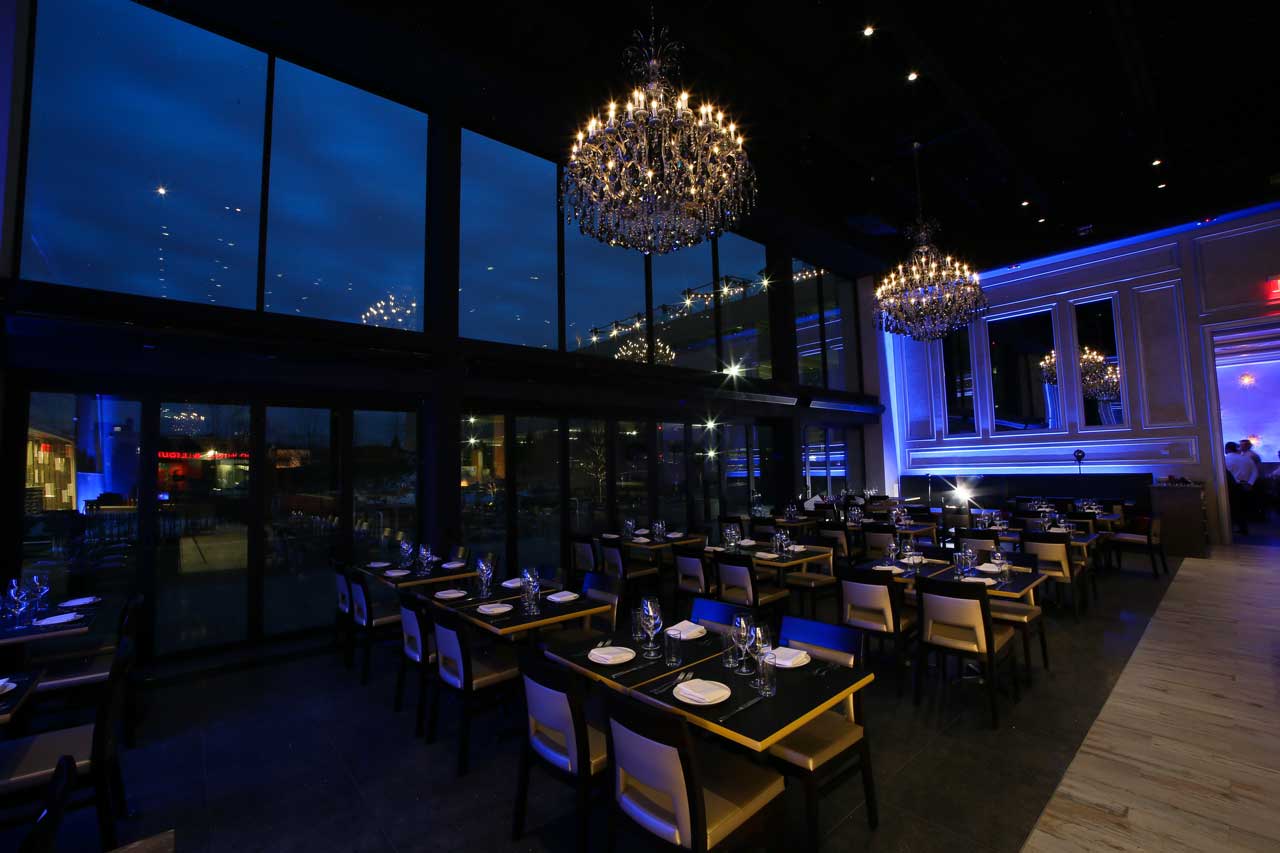 VENTANAS, a new modern American-Cuban-Asian fusion restaurant and lounge, celebrated their grand opening last week in Fort Lee. Restaurateur Alexander Duran of Son Cubano and culinary titan Chef David Burke have brought their 7,000-square-foot restaurant, comprised of a tapas lounge, bar, and a dining room, to The Modern, a two-tower, 47-story residential tower in Fort Lee.
Chef Burke collaborated with Andrew Riccitelli, formerly Executive Chef of New York City's Bagatelle, on the vision for VENTANAS, while Son Cubano Executive Chef Ricardo Cardona consulted on the restaurant's Latin-American accents.
The menu emphasizes Latin and Asian ingredients, and the food offerings sound truly fusion. Signatures dishes include Pastrami Smoked Salmon Arepas, Oxtail and Pepper Jack Cheese Croquettes, and Tuna Tartare Tacos. The cocktail menu is extensive and offers a Sake Martini and a Coconut Daiquiri.
VENTANAS features floor-to-ceiling ventanas, Spanish for windows, and the interior design aims to evoke an ambiance reminiscent of old Havana. And those looking for late night options will be happy to know that on weekends, the restaurant and lounge will feature live music and dancing.
The restaurant sits within a two-acre public park, directly between The Modern's two glass towers. According to VENTANAS, the community's residents will soon be able to order both room service and poolside food service.
VENTANAS is located at 200 Park Avenue in Fort Lee, NJ.
Related coverage: