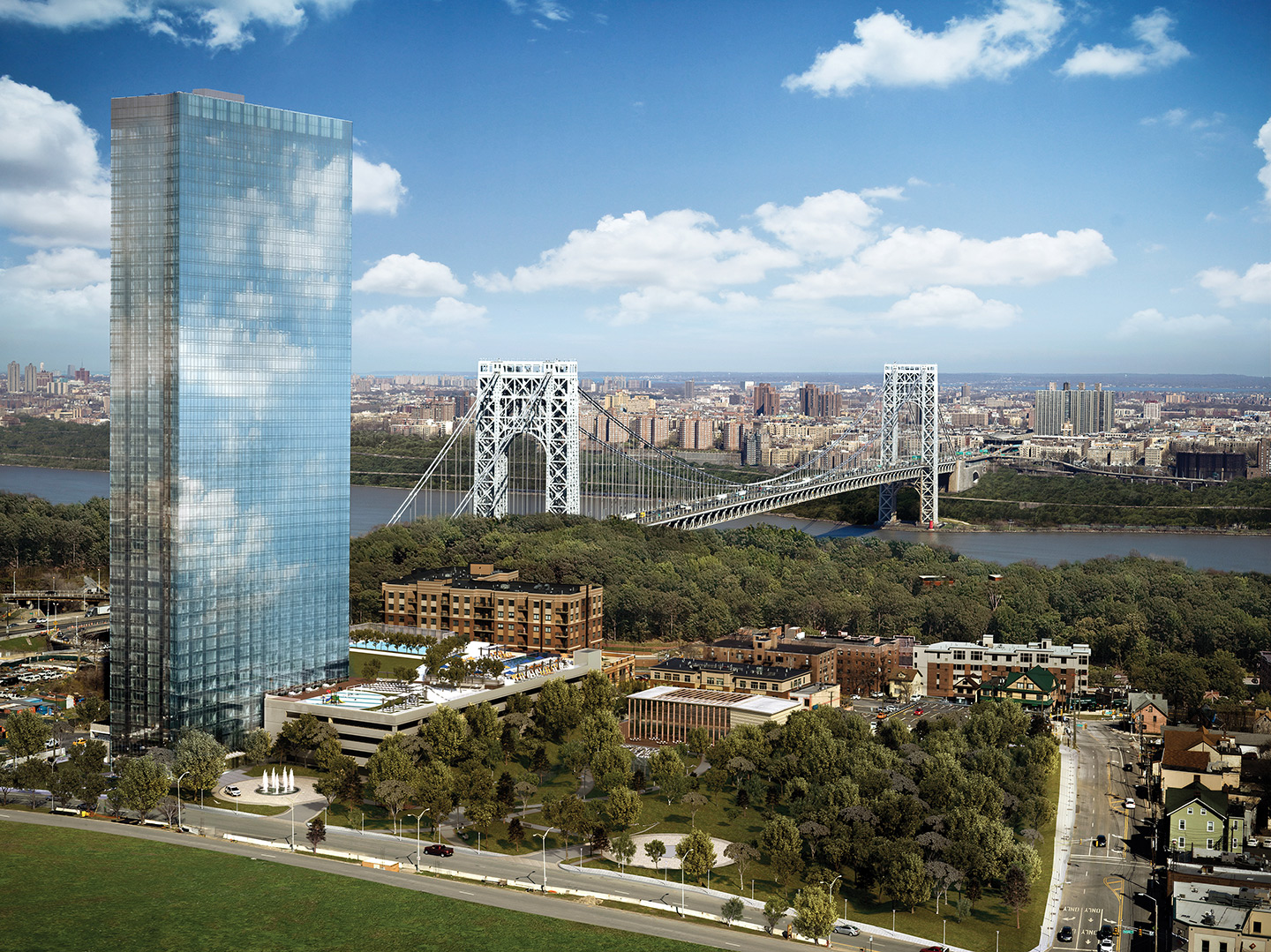 When SJP Properties first broke ground on The Modern, they bet big on the project's ability to help transform the area. As it turns out, that bet paid off. Yesterday in a press release, SJP announces the start of construction on the project's second tower.
This new tower will be a mirror image of the first, a 47-story glass building comprising 450 rental residences in a mix of studio, one-, two-, and three-bedroom layouts. It will feature many of the same unparalleled amenities of the first, creating a lifestyle for residents unmatched in this area of North Jersey.
Separating the two towers will be a two acre public park with water features, walking paths, a refreshment kiosk as well as a 7,000 square foot restaurant with open air and indoor dining. SJP is also assisting in the development of an adjoining 13,000 square foot building containing a public theater and museum that will be donated to the Borough of Fort Lee.
"The start of construction on The Modern's second tower marks a true milestone in the continued renaissance of Fort Lee," Fort Lee Mayor Mark Sokolich said. "It's been remarkable to witness the success of the first building, which has injected an incredible amount of energy into our community. The development of the second tower is symbolic of Fort Lee's transformation from a town reenergized into a prime destination on New Jersey's booming Gold Coast."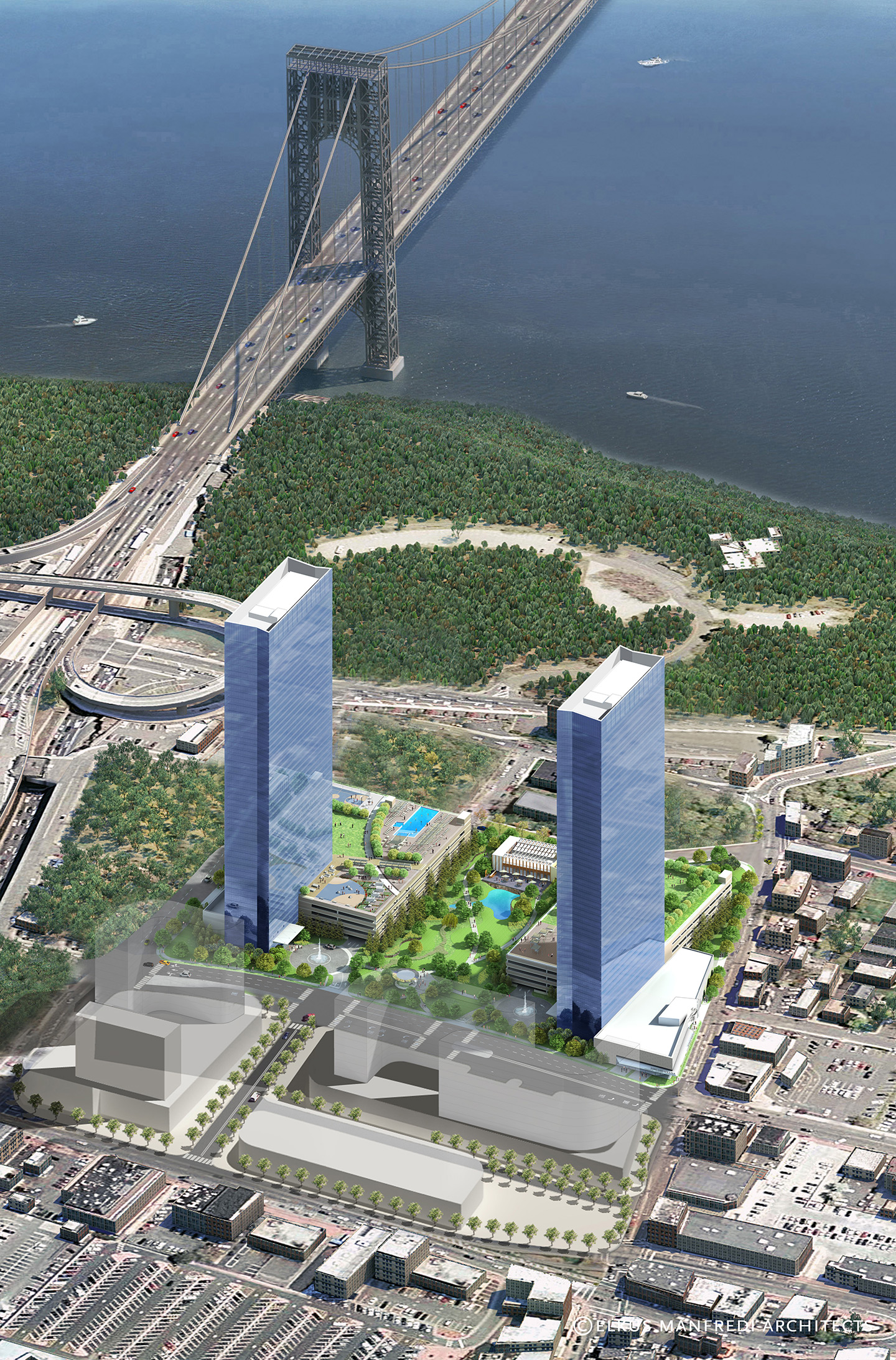 The Modern is just one project in downtown Fort Lee's nearly 16-acre mixed-use redevelopment plan. A neighboring project called Hudson Lights, will contain nearly one million square feet of mixed use space including retail, office, residential and a hotel.
[gmap height="250px"]800 Park Ave, Fort Lee, NJ 07024[/gmap]
800 Park Ave, Fort Lee, NJ 07024