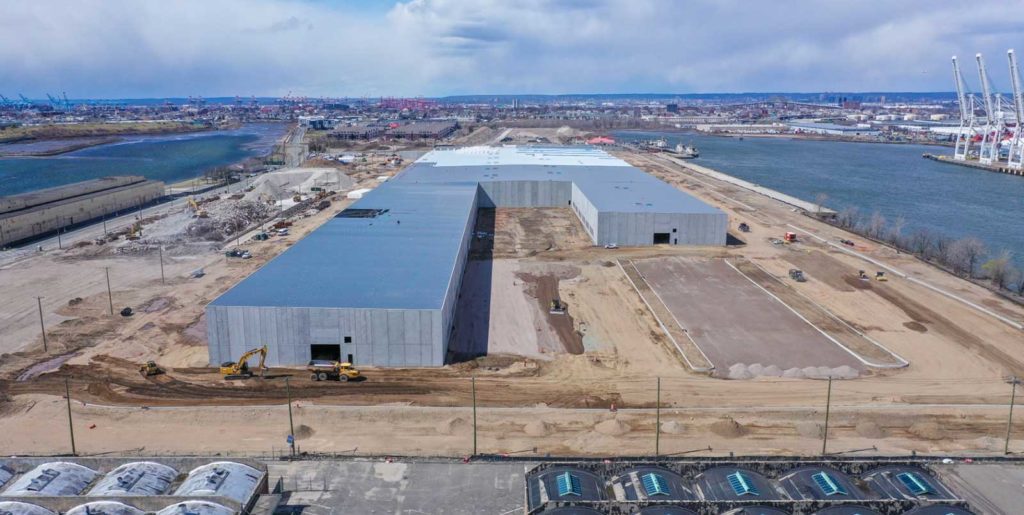 Construction of the 886,000 square-foot build-to-suit UPS regional hub and package distribution center at Lincoln Logistics Bayonne is on schedule with the walls and roofing on.
The UPS facility is part of Lincoln Equities Group's revitalization of the 153-acre former Military Ocean Terminal site. Lincoln Equities Group anticipates the UPS facility will be ready for delivery in the fourth quarter. In addition to the UPS facility, a neighboring 330,000-square-foot warehouse building, with five acres earmarked for parking, is expected to be launched on-spec this spring.
Lincoln Logistics Bayonne represents the largest infill industrial redevelopment in the New York Metro Area, only 800 feet away from Global Container Marine Terminal, five miles from Manhattan, and eight miles from Newark Liberty International Airport. Situated on a waterfront peninsula in the heart of the Port of New York/New Jersey, the site offers a gateway to the entire East Coast Corridor via water, land, and air.
"It's exciting to see our vision for Lincoln Logistics Bayonne coming to life," said Lincoln Equities Group's Joel Bergstein, president. "This property represents one of the last remaining industrial redevelopment opportunities of scale in the port market, and we have designed two facilities that set the highest standard for modern portside logistics worldwide." Reflecting the project's significance within the marketplace, the UPS build-to-suit won NAIOP New Jersey's 2021 Judges' Transformation Award.