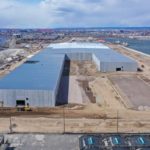 The UPS facility is part of Lincoln Equities Group's revitalization of the 153-acre former Military Ocean Terminal site in Bayonne.
The demolition of the 1940s era Bayonne buildings allows construction to commence on the new UPS facility at the waterfront industrial park.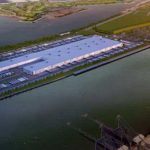 UPS will build its facility along 150 waterfront acres at the Military Ocean Terminal in Bayonne and bring 1,000 jobs to the area.