Home
Tags
Lincoln Logistics Bayonne
Tag: Lincoln Logistics Bayonne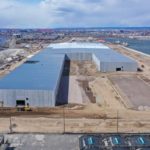 The UPS facility is part of Lincoln Equities Group's revitalization of the 153-acre former Military Ocean Terminal site in Bayonne.
Lincoln Logistics Bayonne is situated on a 153-acre waterfront peninsula in the heart of the Port of New York/New Jersey, which makes it the largest infill industrial redevelopment in the metro area.
The demolition of the 1940s era Bayonne buildings allows construction to commence on the new UPS facility at the waterfront industrial park.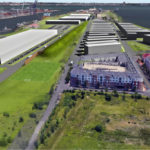 East Rutherford-based developer Lincoln Equities Group recently began preparations its ambitious Bayonne industrial project.