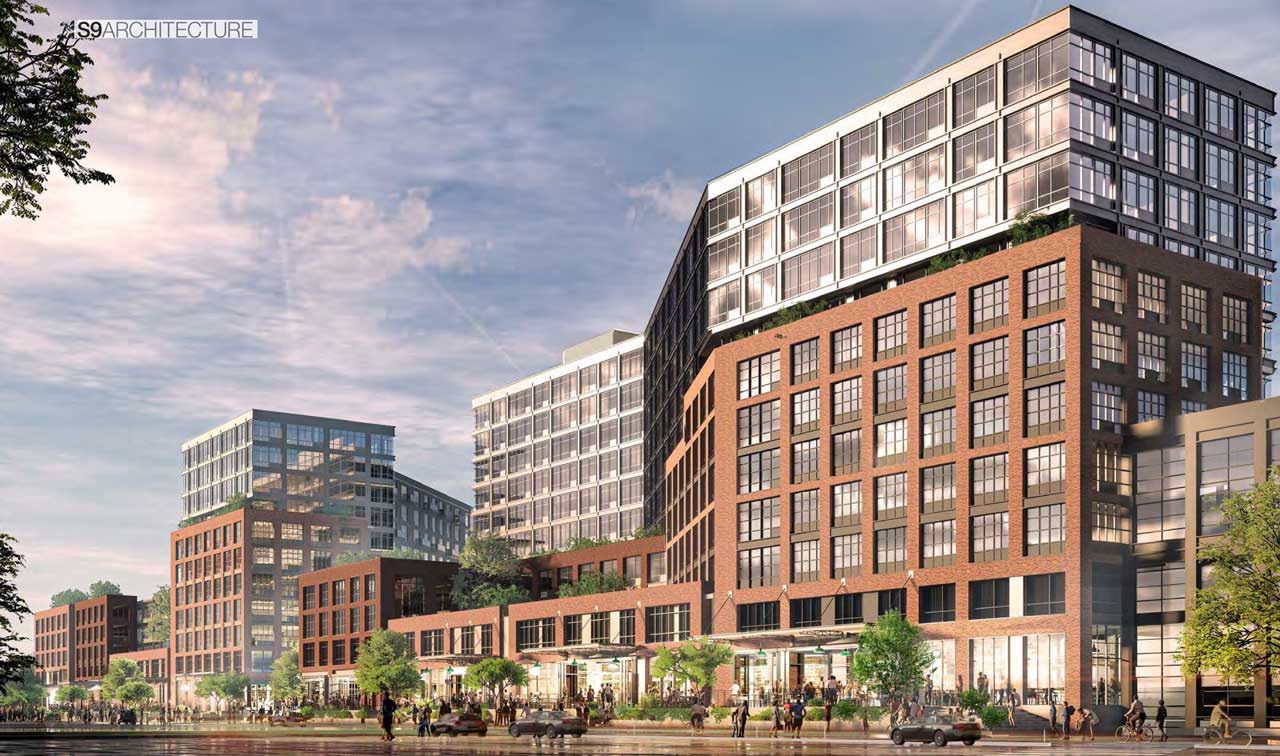 A war between the cliffside and the waterfront appears to be heating up as officials in Union City have filed a new lawsuit seeking to block a Hoboken redevelopment agreement.
Union City and Mayor Brian Stack filed a complaint on February 3 in Hudson County Superior Court to halt a development in Hoboken at 930 Monroe Street. Jersey Digs first reported on the proposal over three years ago, and a redevelopment agreement was later revised and approved by the City Council on December 21 of last year.
Named as defendants in the case are Hoboken, their City Council, Mayor Ravi Bhalla, and subsidiaries of Madigan Development. The company's plans for their 4.3-acre plot call for 675 residential units, a 10% affordable housing component, about 50,000 square feet of retail space, 575 parking spaces, and over $15 million in givebacks to develop nearby greenery including a 1.4-acre park at 800 Monroe Street.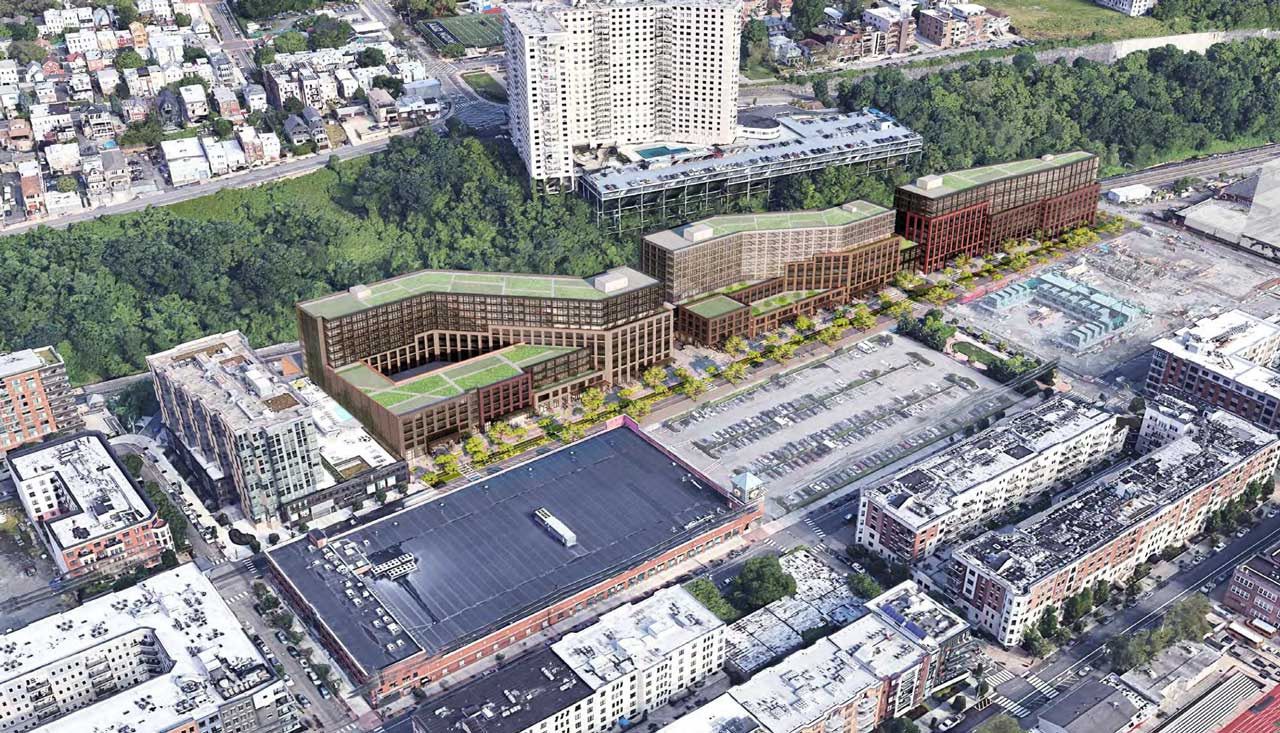 But the lawsuit claims that Hoboken is being disingenuous regarding the development's height. While the agreement approved by the council stipulates that the buildings be capped at 116 feet above the Designated Flood Elevation (DFE), drawings of the 930 Monroe Street plan allegedly depict a height of 151 feet above DFE to the top of the development's bulkhead.
"A height of 151 feet significantly exceeds the height of the Palisade Cliffs and would directly impact the light, air, shadows, and views of citizens and residents of the City of Union City," the lawsuit claims.
Union City additionally claims that Mayor Bhalla hasn't followed through on commitments to work together. The lawsuit cites a May 2020 letter from Bhalla to Stack that insisted "we want to be good neighbors, and you have my commitment that not only will we work with you in good faith as the process advances, but I will not sign any Redevelopment Agreement until you have reviewed and are comfortable with the plans."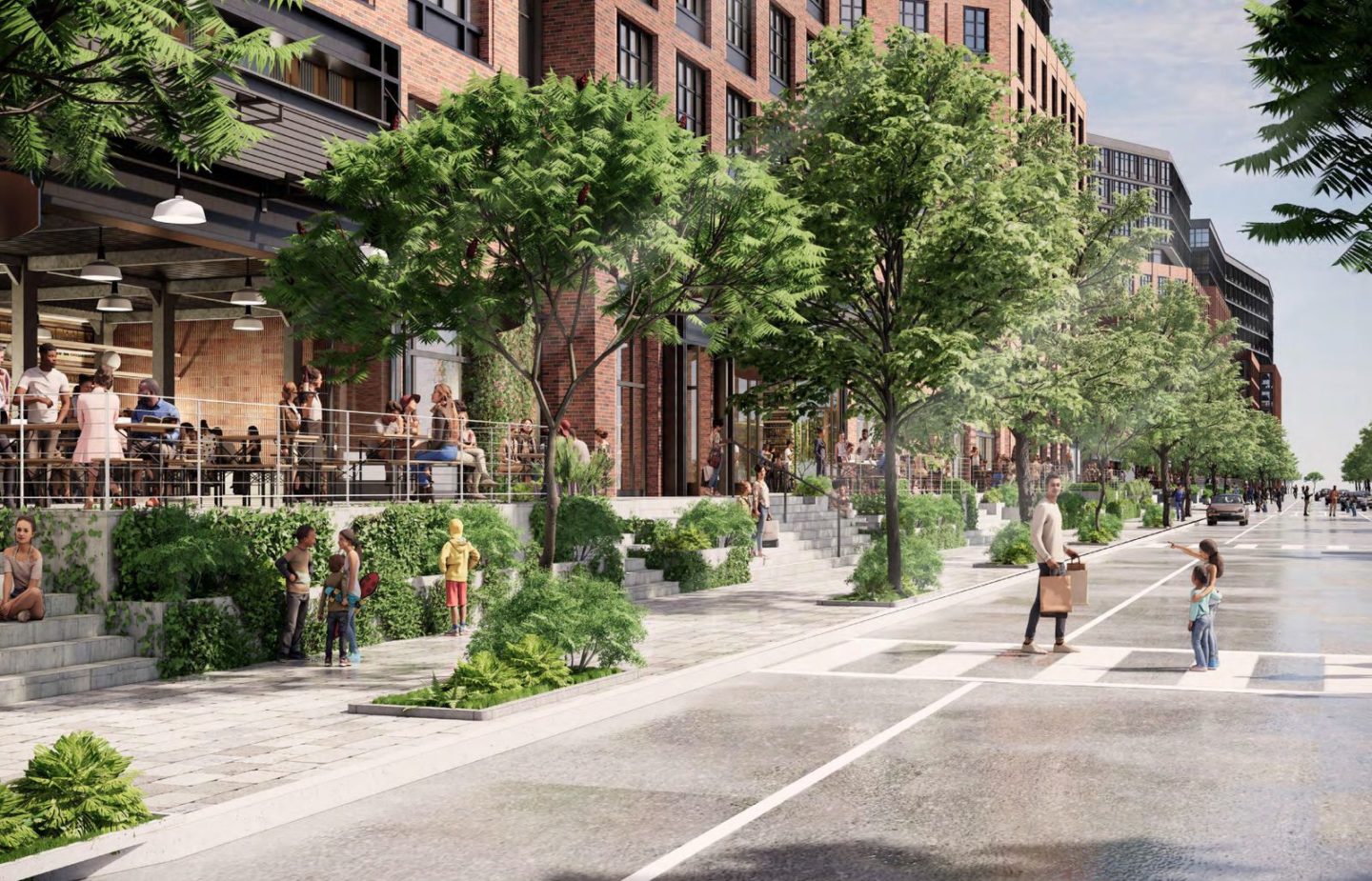 The lawsuit claims Bhalla re-committed to that promise in early 2022 but failed to timely inform Union City officials about the specifics of the 930 Monroe Street plan.
"On December 20, 2022, hours before the matter was to be heard by the Hoboken City Council, Mayor Bhalla wrote to Mayor Stack with respect to [930 Monroe Street]," the complaint says. "He repeated his commitment by stating 'these buildings will not impact views from Union City.'"
The lawsuit, which is looking to void the city council's approval of the deal, claims that a municipality has a duty to consider potential impacts on an adjacent municipality and argues that "the Monroe [redevelopment agreement] runs contrary to written and oral commitments made by Mayor Bhalla and Hoboken representatives."
Union City additionally claims in their lawsuit that Hoboken would not have approved the redevelopment deal if not for the $15 million in community givebacks included in the plan. "The giveback payment constitutes an extraction unrelated to legitimate land use concerns" and "constitutes a blatant quid pro quo," the complaint says.
The language used by Union City in their lawsuit echoes a previous legal action filed against Hoboken that ended up voiding an initial redevelopment deal for a Hilton hotel along the city's waterfront. That project still has not begun construction despite being fully approved and initially pitched in 2017.
When asked for comment on the lawsuit by Jersey Digs, city spokesperson Marilyn Baer responded that "the city does not comment on pending litigation."
This is the second round of development-related litigation involving Union City and Hoboken. Pegasus Partners has a pending lawsuit against both cities alleging a conspiracy to block their previously approved project at 1300 Jefferson Street. That matter is still pending and unsettled 16 months after the case was first filed.