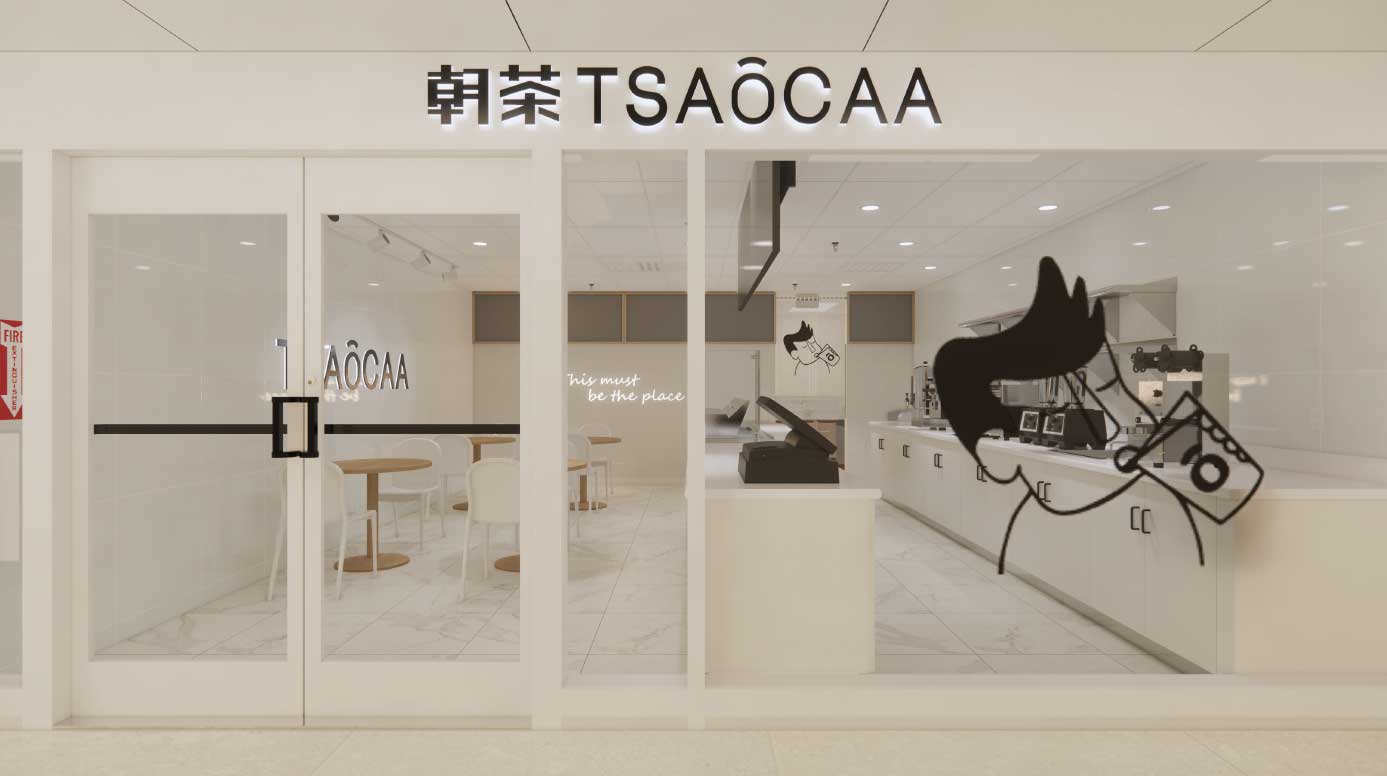 Commuters passing through the Journal Square Transportation Center are about to get a new premium tea and breakfast option as a local entrepreneur is bringing a Tsaocaa outpost to the neighborhood.
Owner Derek Zheng has been preparing to launch his store for almost two years. He first came to the U.S. to attend New York University in 2018 and moved to Journal Square during the throes of the COVID-19 pandemic, quickly noticing a void despite the area's massive growth.
"One thing I noticed was that the food and beverage options weren't as diversified and existing businesses didn't seem to have benefited as much from the wave of new residents," says Zheng. "That's why we wanted to come in as new blood, providing more options for the diverse population here, for both existing residents and new residents."
The Jersey City spin on Tsaocca will be setting up shop on the second floor of the Journal Square Transportation Center across from the Nathan's Famous outpost. Working with the Port Authority to bring the tea shop to reality has been a process, but the storefront's signage is slated to be installed this week.
Tsaocca is a brand that prides themselves on high-quality teas and the shop will serve nine different types of drinks ranging from classic bubble tea, yogurt slush, fruit teas, and even a non-alcoholic mojito. The Journal Square location will sport a small bakery section with vendors and also provide freshly made egg waffles.
"Speaking as a commuter from Journal Square, I do think that there are still not enough convenient options for breakfast," says Zheng. He says that Tsaocca will have both an order kiosk and online ordering available shortly after they open for those on the go.
Tsaocca is entering the final phase of their inspection in the coming weeks and is aiming for a late November launch. The business is the latest to join the overhaul of the Journal Square Transportation Center, which has seen the addition of a Wendy's, Jolibee, Starbucks, and the more formal sit-down comfort food experience of Emma's.