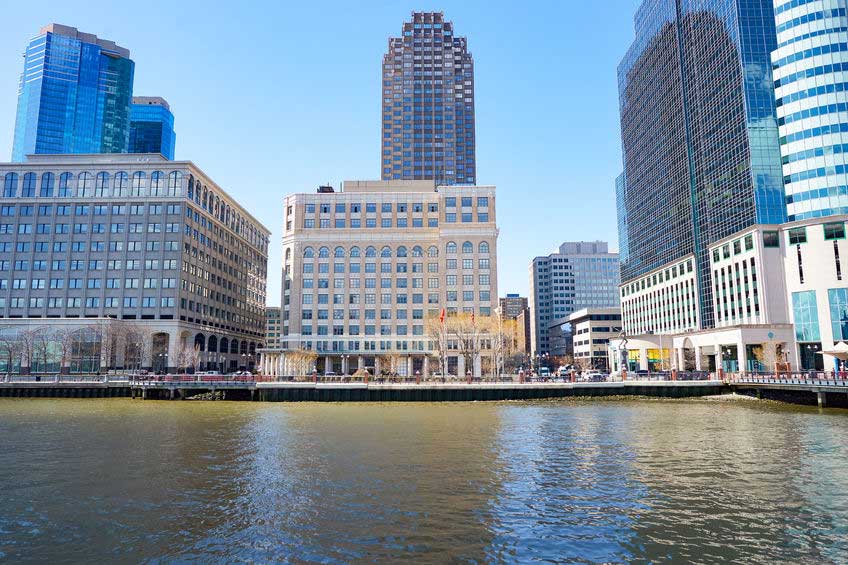 High-end clothing and accessory brand Tory Burch may be making a move to a massive new office in Jersey City. The new space will be in addition to the brand's headquarters which will remain in Manhattan.
The new office along Washington Boulevard in Downtown Jersey City is 92,750 square-foot making it three times as large as their current Manhattan digs. The move will transfer 102 full-time jobs as well as create 37 new ones.
Last week, the company received approval from the state Economic Development Authority for a ten-year, $10.7 million Grow New Jersey award to ditch Manhattan and set-up shop across the Hudson. The EDA estimates the project would contribute a $30.1 million benefit back to the state of New Jersey over the next 20 years.
Tory Burch is also eyeing a different facility in Brooklyn, but the tax incentive makes the Jersey City move the better deal. The new office will also include a call center, which until now, the company had outsourced.
The Tory Burch brand was initially founded in 2004 in the Nolita neighborhood of Manhattan. The fashion label has grown at light-speed and would be a big win for Jersey City's already buzzing arts community.
The EDA has also approved several other Grow New Jersey Awards recipients including Superflex, a Brooklyn-based hose manufacturer set to lease a new facility in Elizabeth, New Jersey. The company will receive $10 million to bring 100 fulltime jobs to New Jersey with an estimated $16.3 million benefit to the state over the next 20 years.