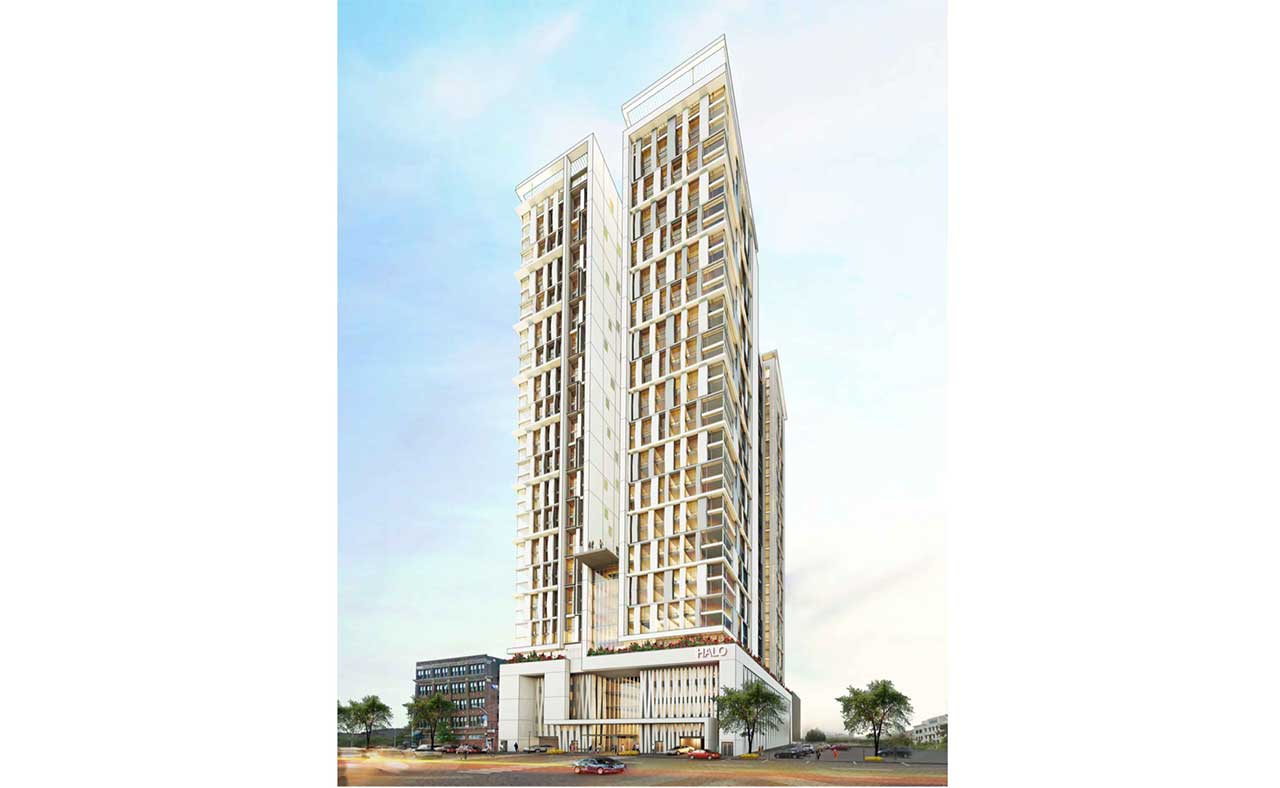 New details regarding plans for an even bigger version of one of the largest development projects to be proposed for Downtown Newark in recent memory are expected to be released during an upcoming public hearing.
In February, Newark's municipal government received an application for preliminary, final site plan, and subdivision approval with variances that calls for the proposed complex known as "The Halo" to include three towers with a total of 949 residential units. The complex's "podium parking structure" would provide 375 parking spaces, according to the document.
Files released by the City of Newark show that developer 289-301 Washington Street Urban Renewal, LLC is seeking to subdivide the eponymous 0.621-acre property at the edge of the city's central business district into three tracts in order to allow for the development of the modified version of The Halo.
One of the towers would be 46 stories tall and contain 360 units while another would be 42 stories tall and contain 292 units, a zoning determination form says. The final structure would consist of 38 floors and 297 units.
These towers would range in height from 485 to 565 feet should The Halo come to fruition, according to a March 10 municipal staff report, making them among the tallest buildings in the state outside of Jersey City and Atlantic City.
The report says that "garden level" and "sky level" amenities would be provided as part of each structure, leading to a total of 10,794-square-feet worth of "outdoor amenity space." There would reportedly be 533 studios, 255 one-bedroom units, and 161 two-bedroom units, but the proposed pricing of these units has not yet been publicly announced.
As Jersey Digs first reported nearly three years ago, the previous plan for 289-301 Washington Street involved two 40-story buildings connected by a five-story base, resulting in a complex that would have included 594 residential units.
"An application for a similar, albeit smaller, site plan without subdivision was approved by the Central Planning Board in September 2018," the report states. "That project has not moved forward."
The latest application indicates that 289-301 Washington Street Urban Renewal, LLC is registered out of an address in Lakewood and lists Moshe Glatzer as the company's managing member.
This matter is scheduled to go before the Newark Central Planning Board during its virtual meeting on Monday, March 15, at 6:00 p.m.
Note to readers: The dates that applications are scheduled to be heard by the Newark Central Planning Board and other commissions are subject to change.