Shake Shack will give away free merchandise to the first 100 guests today, the opening day of their newest Jersey City location.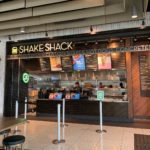 Shake Shack will be donating $1 from every burger or sandwich sold today at their new Jersey City location to the Community Food Bank of New Jersey.
Shake Shack appears to have ditched their Newport Mall plans and apparently will open inside space near the Grove Street PATH station.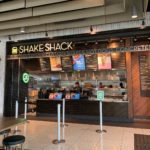 Shake Shack will be opening in downtown Jersey City, their second location in Hudson County.
Shake Shack has announced that the opening of their Hoboken location will take place next week.
A new addition to the popular Shake Shack burger chain is apparently coming to Hoboken by the end of 2019, according to their hiring page.
The growing burger chain is coming to the Monmouth Mall.
The growing Manhattan-based burger and fries chain is planning to open a Mercer County location.