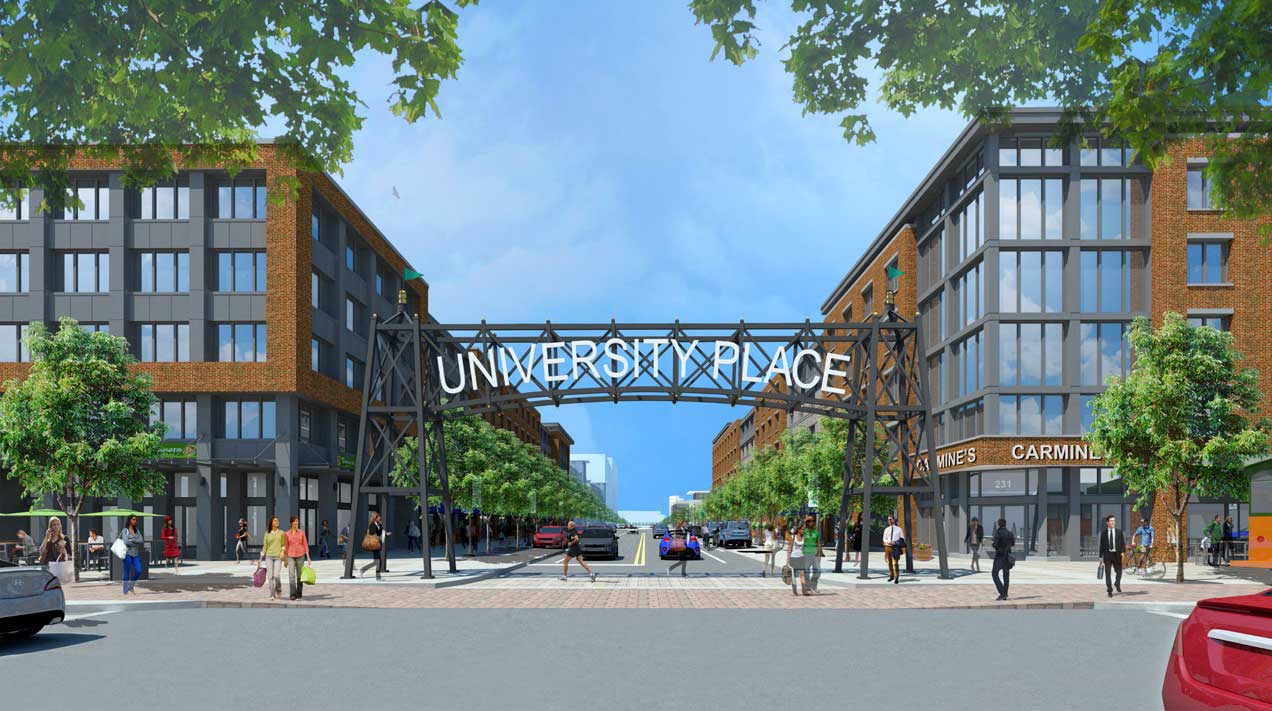 Earlier this week, officials from Claremont Companies, Circle Squared Alternative Investments, and the Hampshire Companies came together for the official groundbreaking of the New Jersey City University's University Place project.
The ceremony kicked off construction on the first phase of the $400 million mixed-use project that will bring 163 market rate apartments and 10,000 square feet of retail along West Side Avenue along with 177 structured parking spaces, two bike terminals and more than 25,000 square feet of indoor/outdoor amenity space.
Ultimately, the plan calls for eight new buildings one of which will be a 100,000 square foot academic and performing arts building for the University. Developers are hoping to complete phase one as early as next year and occupancy for phase two in 2018.
"This project will transform NJCU's west campus into a modern urban community with expanded access to retail and local amenities," said Norman Feinstein, Vice Chairman of The Hampshire Companies. "Jersey City continues to evolve into place that people live, work, play and learn and University Place is an integral part of the continued evolution of the city. Through the vision and support of NJCU, Jersey City's elected leadership, Claremont Companies, and Circle Squared Alternative Investments, we are bringing that vision to life and creating a vibrant community destination for residents and students."
The site is located just blocks from the Light Rail stop at West Side Avenue, providing access to the waterfront and Hoboken as well as transfer to the PATH train for easy access to New York City.
"Our investors recognize Jersey City as one of the best and most developer friendly markets in the country for mixed-use residential and retail development and understand the importance of working with partners like Hampshire and Claremont," said Jeffrey Sica, Founder and President of Circle Squared Alternative Investments. "The opportunity this development offers our investors is a chance to be a part of something that will completely transform a neighborhood. At Circle Squared, we do more than connect investors to real estate deals managed by the best in the business, we connect them with the communities that these development projects enhance."
[gmap height="250px"]223 West Side Ave, Jersey City, NJ 07305[/gmap]
223 West Side Ave, Jersey City, NJ 07305