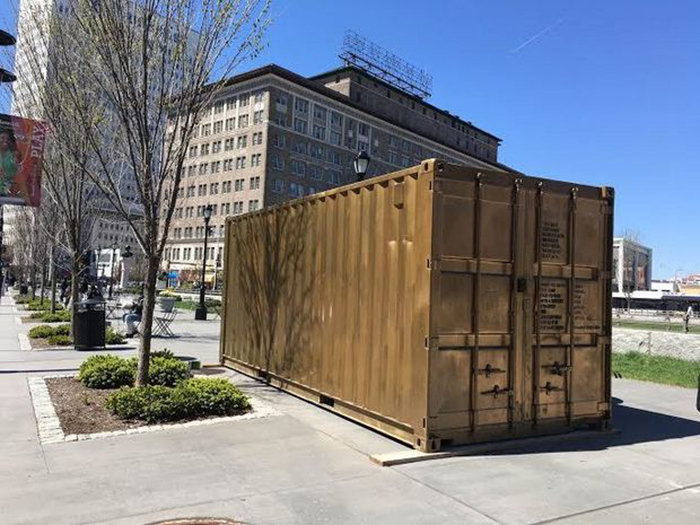 A gold painted shipping container has landed in the middle of Military Park in Downtown Newark. Dubbed a 'portal' the container is part of a global art initiative by 'Shared Studios'.
Hoping to promote conversation around various topics, the repurposed containers are equipped with immersive audio and video technology inside that allows participants to connect with those in other portals around the world.
In their first domestic pairing, the Newark portal connects with another in Milwaukee. Shared Studios Director of Global Development, Michelle Moghtader explains, "We, along with the researchers, chose Newark and Milwaukee (for portal installations) as they have communities with high concentrations of police activity."
Upon entering the portal, participants are given a prompt related to criminal justice and asked to speak to their counterpart on the topic for 20 minutes.
According to Shared Studios, "Our hope is to create a safe space for meaningful dialogues on how people understand their safety, the police, and the system of laws they live within."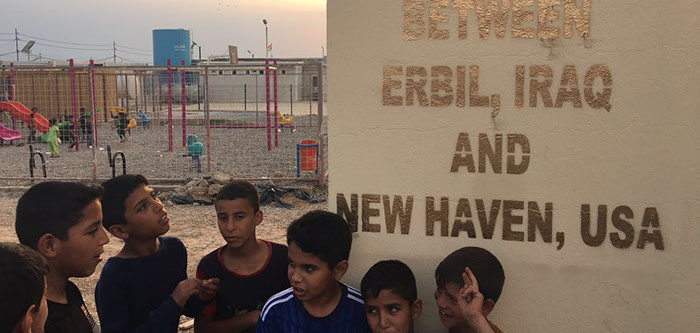 International portals are also planned. For example, one in Erbil, Iraq will connect with New Haven, CT. Other locations include Havana, Berlin, Mexico City, Kigali Rwanda and more.
The portal will remain in Newark until June 30th. Participating is free and you can make a reservation online to join the conversation.