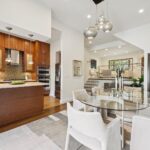 This immaculate four-story home at 310 9th Street is nestled in Jersey City's historic Hamilton Park neighborhood and blends flawless design with contemporary layouts.
For buyers interested in acquiring a fully rented investment property in the heart of Downtown Jersey City, look no further than this four-family brownstone.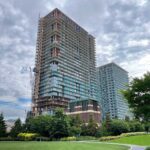 A 387-unit Jersey City high rise that will add two retail spaces to this Downtown area is beginning to take shape.
No Forks Given has found a permanent home in Jersey City and is now serving their comfort food with a worldly twist.
The Dublin-based department store Primark will be opening in Jersey City and is currently seeking qualified candidates to fill several positions.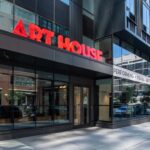 Art House Production's modern performing and visual arts center will be launching later this week in Jersey City.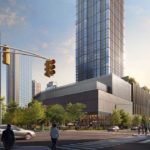 A project that will create one of the tallest buildings in Jersey City has closed on a massive loan to finance Downtown's latest high rise.
A Jersey City residential building that aims to blend in with the low-rise nature of Hamilton Park has been greenlit to develop.
Roast'd, the small batch roastery, will be bringing their fourth café to a storefront in Downtown Jersey City.
A mixed-use tower project that will become one of the tallest buildings in Jersey City's skyline is officially underway.