Home
Tags
Bergen-lafayette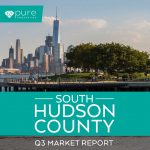 Pure Properties has confirmed their status as one of the area's top-tier agencies with the release of their South Hudson County Quarterly Report — the first of its kind in New Jersey. The report provides detailed insights into each southern Hudson County sub-market.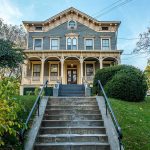 Bergen Hill, in its heyday, was considered "the suburbs" by people who left Downtown, Jersey City for suburban mansions. Today, in the ongoing preservation conversation, we feature three JCLC Historic Homes still standing on Summit Avenue.
Myneni and Sons, LLC has applied to build a mixed-use building at 678-690 Grand Street, stretching from Westervelt Place to Ivy Place. A legal notice from the Jersey City Zoning Board of Adjustment shows that the building proposal calls for a five-story, 60-unit structure.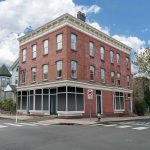 A recently completed renovation project illustrates the changing tide in Lafayette. Featuring high-end rental units and two commercial spaces - one of which has drawn a popular downtown restauranteur to the area - the fully-restored building highlights Lafayette's increasing popularity.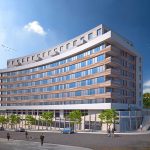 After being tabled at a planning board meeting in September over community push back, the proposal for a new project at 136 Summit Avenue went back in front of the board on Tuesday. This time, it unanimously won approval.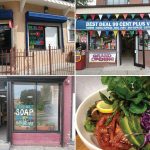 A quick roundup of new or notable business in the Bergen-Lafayette area. An old favorite celebrates its 1-year anniversary, plus a discount variety store, a corner convenience store near Berry Lane Park, and a healthy eating focused food truck open for business.
As I walk around the area, I see and meet lots of people. Some are new transplants, some have been here for decades and some are born and raised. I wanted to find out their thoughts on the area so I asked them five questions.
As everyone knows, Jersey City is on the move. There are skyscrapers going up seemingly everywhere, cool restaurants, neat stores, pop-up beer gardens and more. This is especially true in Bergen-Lafayette. While we don't quite have the infrastructure and shiny things, our advantage is that almost everywhere can be beautified and refurbished. All that it takes is someone that cares, a little funding and a lot of elbow grease.
Plans that would have approved a new nine-story mixed-use building in Bergen Hill were tabled by the Planning Board at last week's meeting, but the battle for what replaces a vacant medical facility might continue to wage on in the coming months.
Joel Maffei, co-founder/director of Pacific Flea, brings quality vendors, artists and musical acts to the Bergen-Lafayette neighborhood on second Saturdays, April-October. The next market is September 10 and the final market October 8.