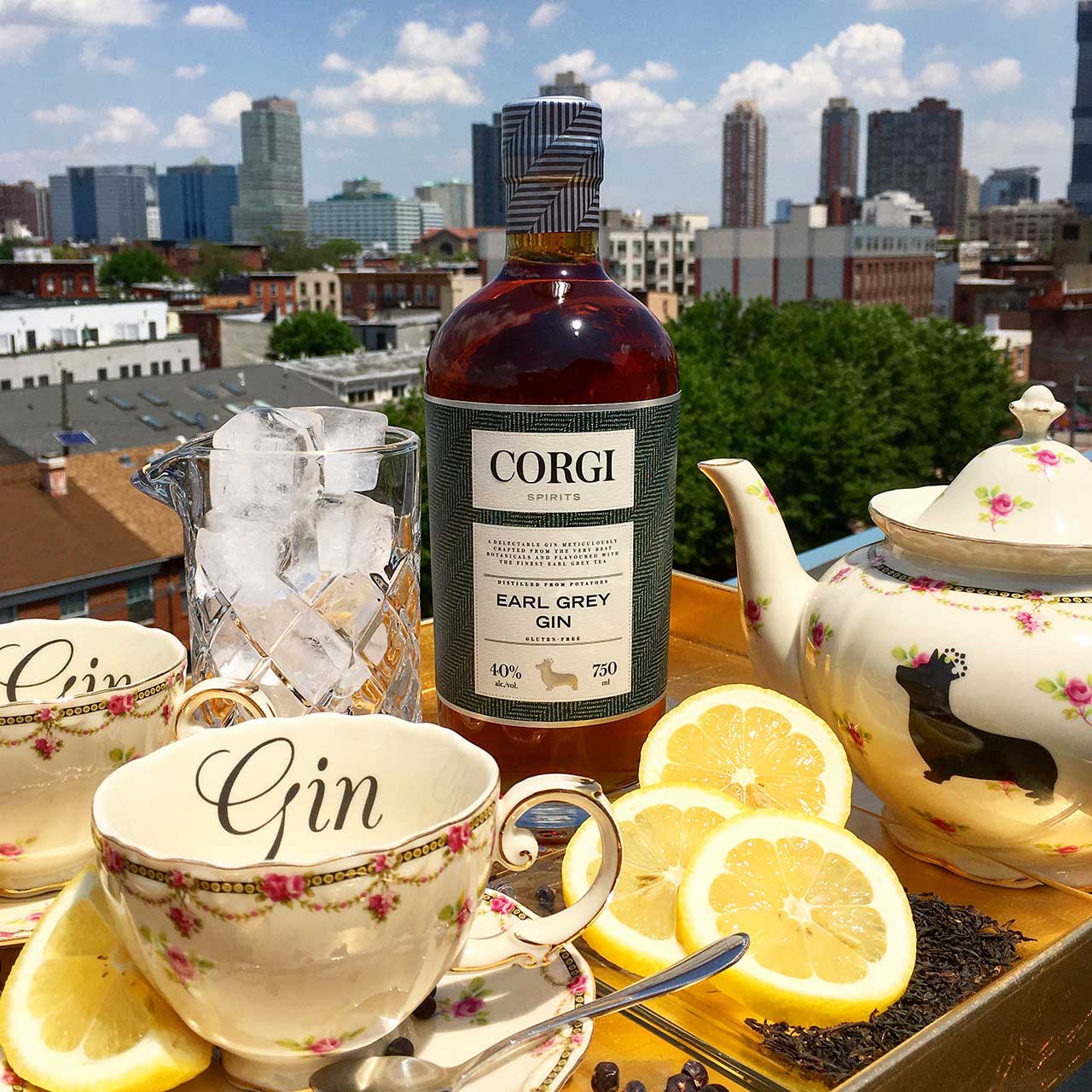 Jersey City's first and Hudson County's only distillery is opening at the end of June. Corgi Spirits, located just off Pacific Avenue at 1 Distillery Drive, will soon release two locally-distilled gins and one vodka. All premium, small-batch, handcrafted, and inspired by Great Britain–the birthplace of so many bespoke bottles of superb spirits and a perfect place to start for Founder and all-around Anglophile, Robert Hagemann.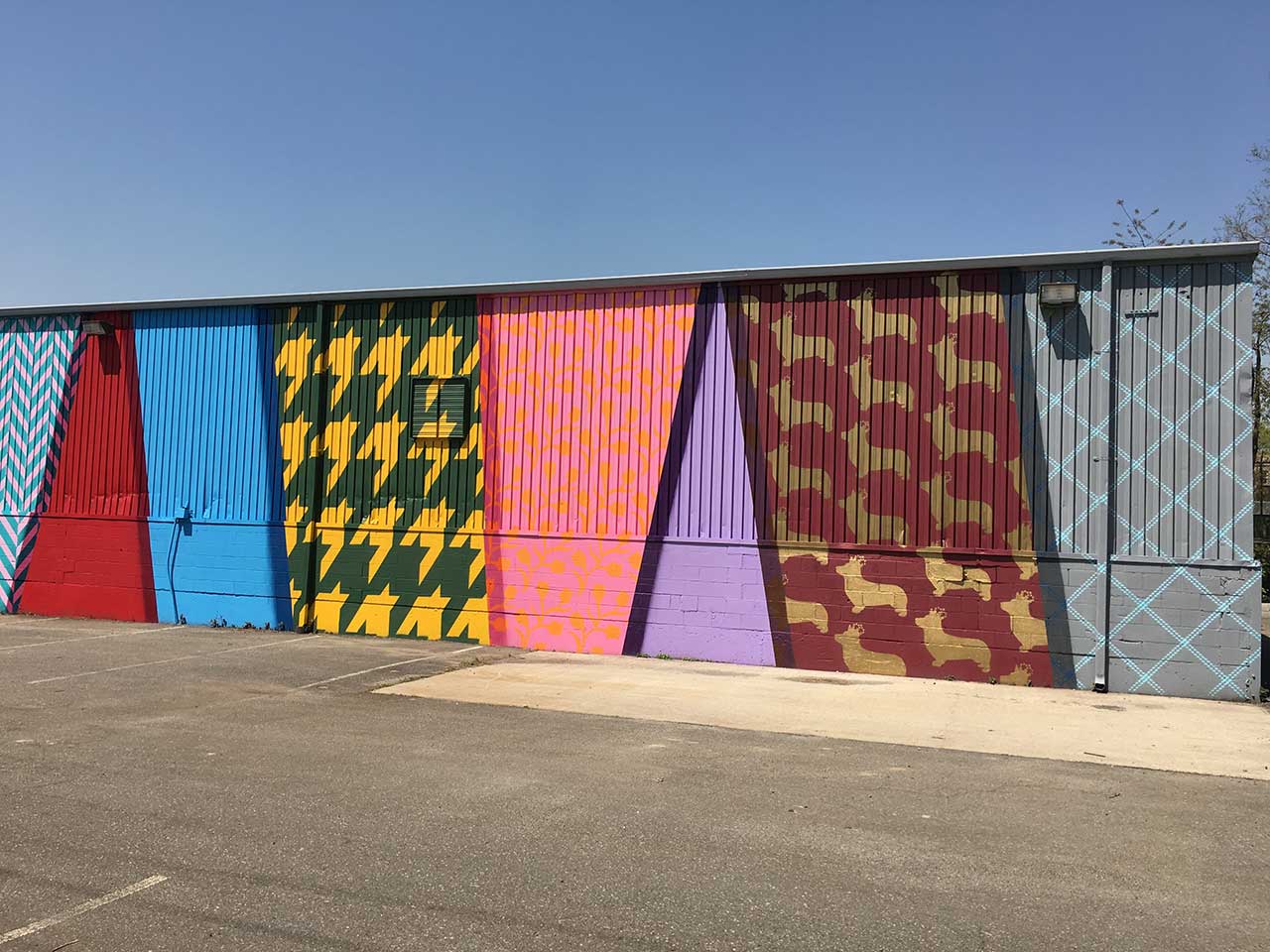 The Jersey City Distillery occupies the start of a row of industrial warehouse spaces, and walking along the access road adjacent to the railroad tracks, you might wonder if you're lost, but then around the corner, their massive mural comes into view and the section of gold Corgis is both welcoming and unexpected. The mural by local street artist Hellbent is bright with herringbone and houndstooth patterns that echo the brand's packaging for the Earl Grey and Pembroke Gins. And a pretty pink section hints at a rose and honey gin in the works.
Mr. Hagemann, the incredibly articulate and whip-smart founder of Corgi Spirits, spent his junior year in college living in Tokyo, hanging out at the New York Bar, and was hooked by the entire craft cocktail experience–the pageantry and pride of the bartenders and their commitment to something that will literally be gone in five minutes. After a stint as a bartender and living what sounds like multiple professional lives in the corporate world, he is back behind the bar not only as a creator of cocktails, but after years of study, an actual maker of spirits.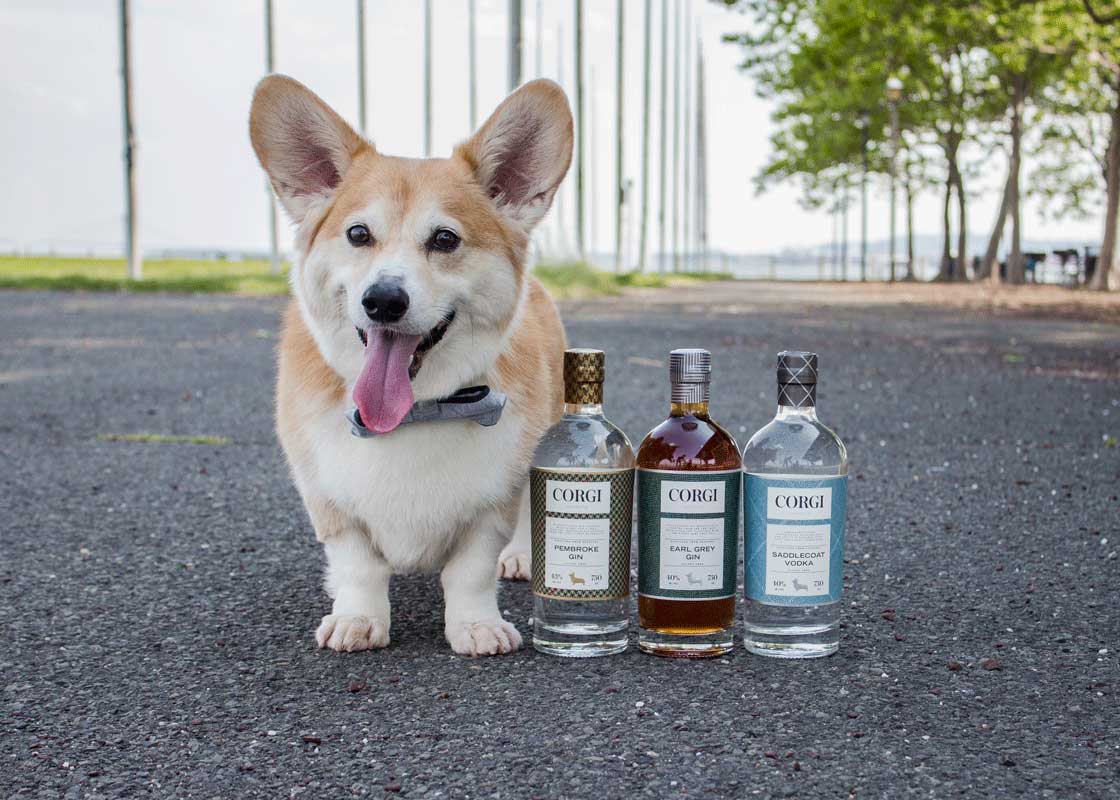 The spirited mascot, a Corgi silhouette, serves multiple meanings by being Mr. Hagemann's favorite four-legged breed because they're goofy despite their pedigrees and a cause close to his heart; for years, he has worked with local animal rescue organizations and a portion of the distillery's proceeds will be donated to See Spot Rescued and the Liberty Humane Society. Corgi Spirits is also committed to many other programs, including the Community Food Bank of New Jersey, Pro Arts, the Jersey City Parks Coalition, and Hudson Pride, elevating the spirit with social missions as well as a great cocktail.
On the menu will be classics–martini, vesper, moscow mule–and Corgi originals like the Iron Lady, named for British Prime Minister Margaret Thatcher and includes gin and charcoal, and a riff on a French 75 called a French & Saunders 75, named for the hilarious "Ab Fab" co-creator Jennifer Saunders and of course includes champagne flavoring. Non-alcoholic cocktails will also be available.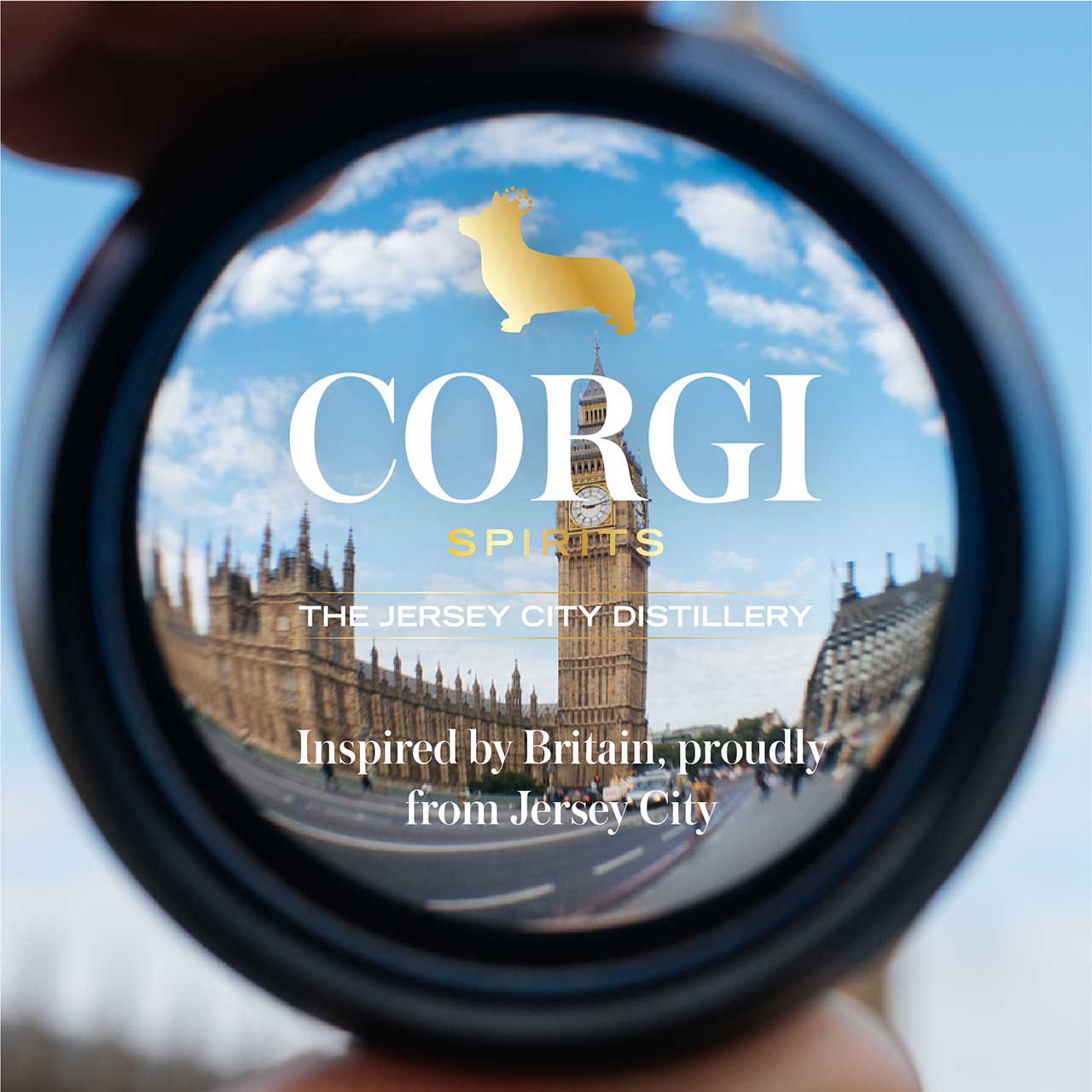 The Distillery's location allows for parking, is close to the Light Rail, and will have an awesome amount of outdoor space for picnic tables, dog-friendly areas, and food trucks on the weekends. In the winter, food trucks will be able to pull right into the production area alongside the stills. And the interior will be both elegant and industrial marrying the warmth of an English countryside manor in the foyer and lounge with the concrete and glass cool of a warehouse bar.
Corgi Spirits believes in the transformative power of drinking a great drink, "every bottle is a beveragical adventure," and seeks to spark positive transformation everywhere–as distiller and purveyor, in the patron, for the neighborhood, and in collaboration with the community. Let's drink to that, Chin chin.