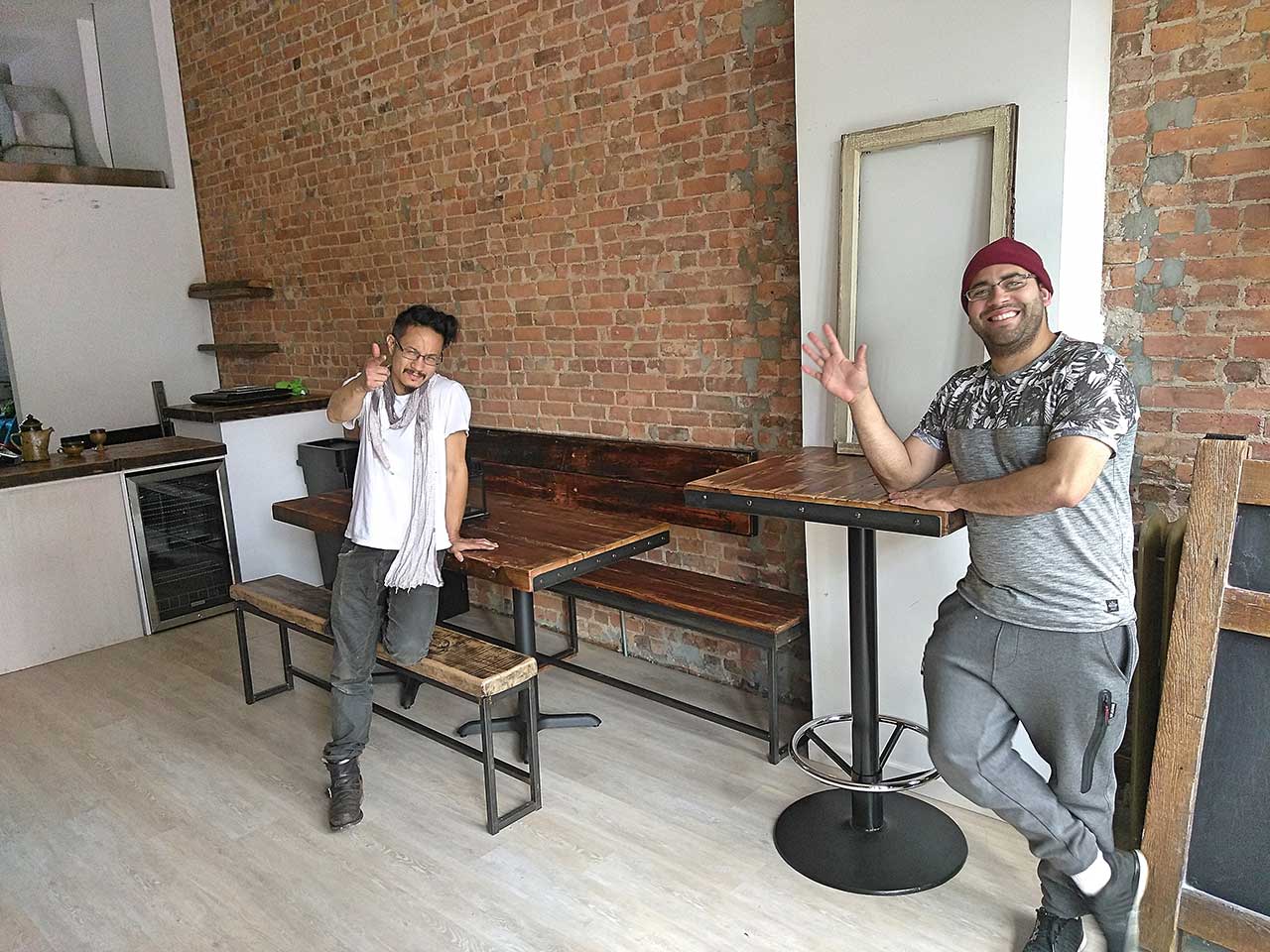 In the fast-developing Bergen-Lafayette neigborhood, locals – both veteran and newbies – have been crying out for new restaurants. And their laments have been heard! Brothers Steve and Albert Tseng are finishing up their restaurant, Pinwheel Garden, one of 4 new restaurants slated to open in the next couple of months.
Communipaw Avenue, below Garfield Avenue, is a street ripe for pedestrians with a neighborhood feel. It's not really a thoroughfare street and it connects a lot of residents with the Foundry and the Baker building right on it. So it makes sense to be able to offer some great food choices to the residents. The brothers and their friend and business partner Eric Toledo have been hard at work on the restaurant since getting into the space about a year ago.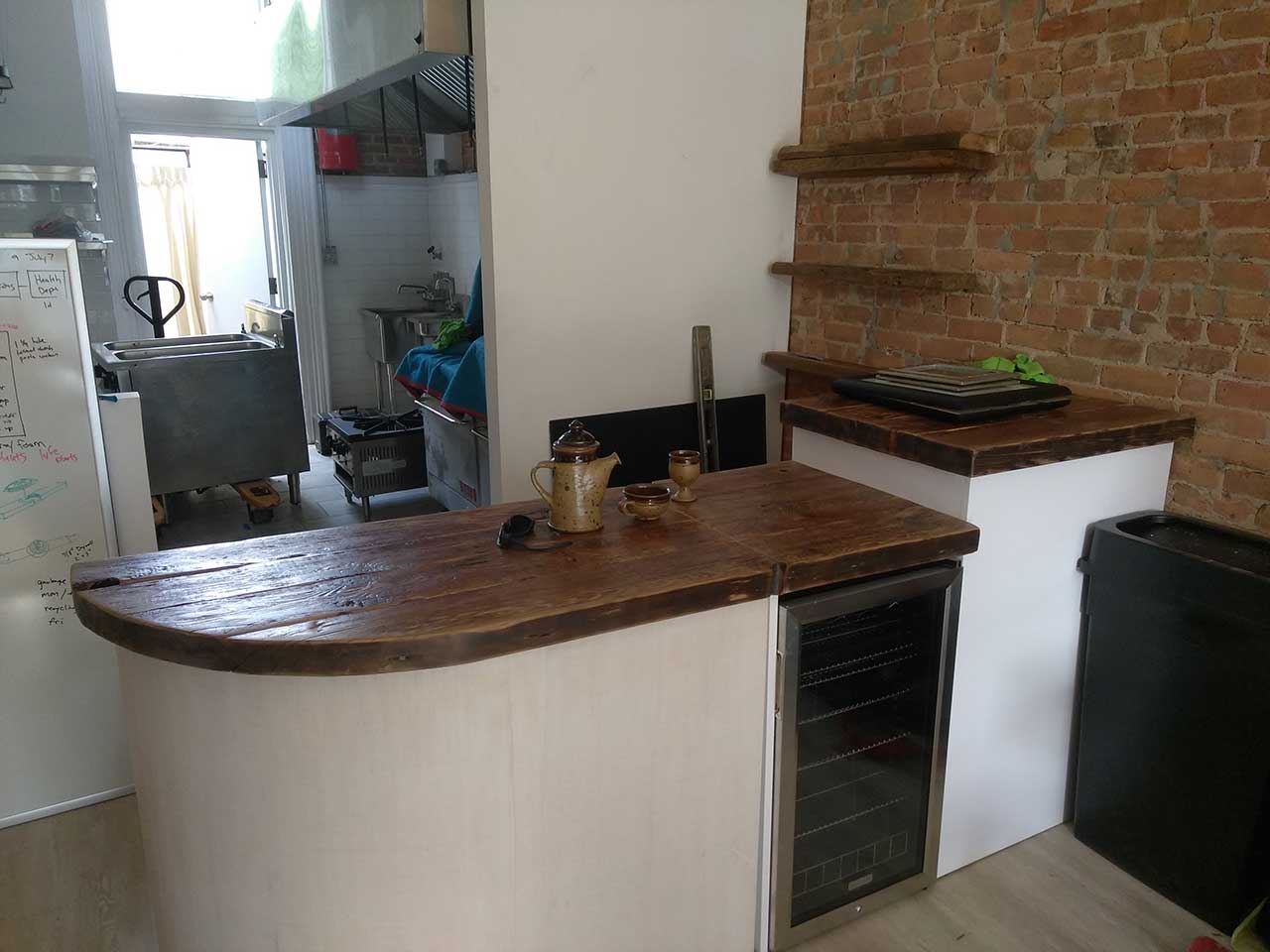 Says Steve, "I used to have a clothing store for 14 years in Manhattan on the LES and then Soho which was my baby. Unfortunately, because of major construction on the building next door, foot traffic stopped and I had to close it. After losing the business and sliding into a long depression, I took a month-long trip to the Peruvian rainforest to cleanse my soul and gain perspective. Shortly after, I moved to the Foundry (3 years ago) and fell in love with the neighborhood. It reminded me of how Williamsburg was when I was there in 1998.
My brother Al and I have always had good palates and have been cooking since we were kids and about two years ago started thinking of opening a restaurant in the area. We grew up moving around a lot during our childhood. This exposed us to many different cultures and their cuisines – Indian, Italian, French, Thai, Korean, Japanese and Chinese were our favorites. We started thinking of incorporating all these flavors into 2 of our all-time-favorite staples – dumplings and noodles."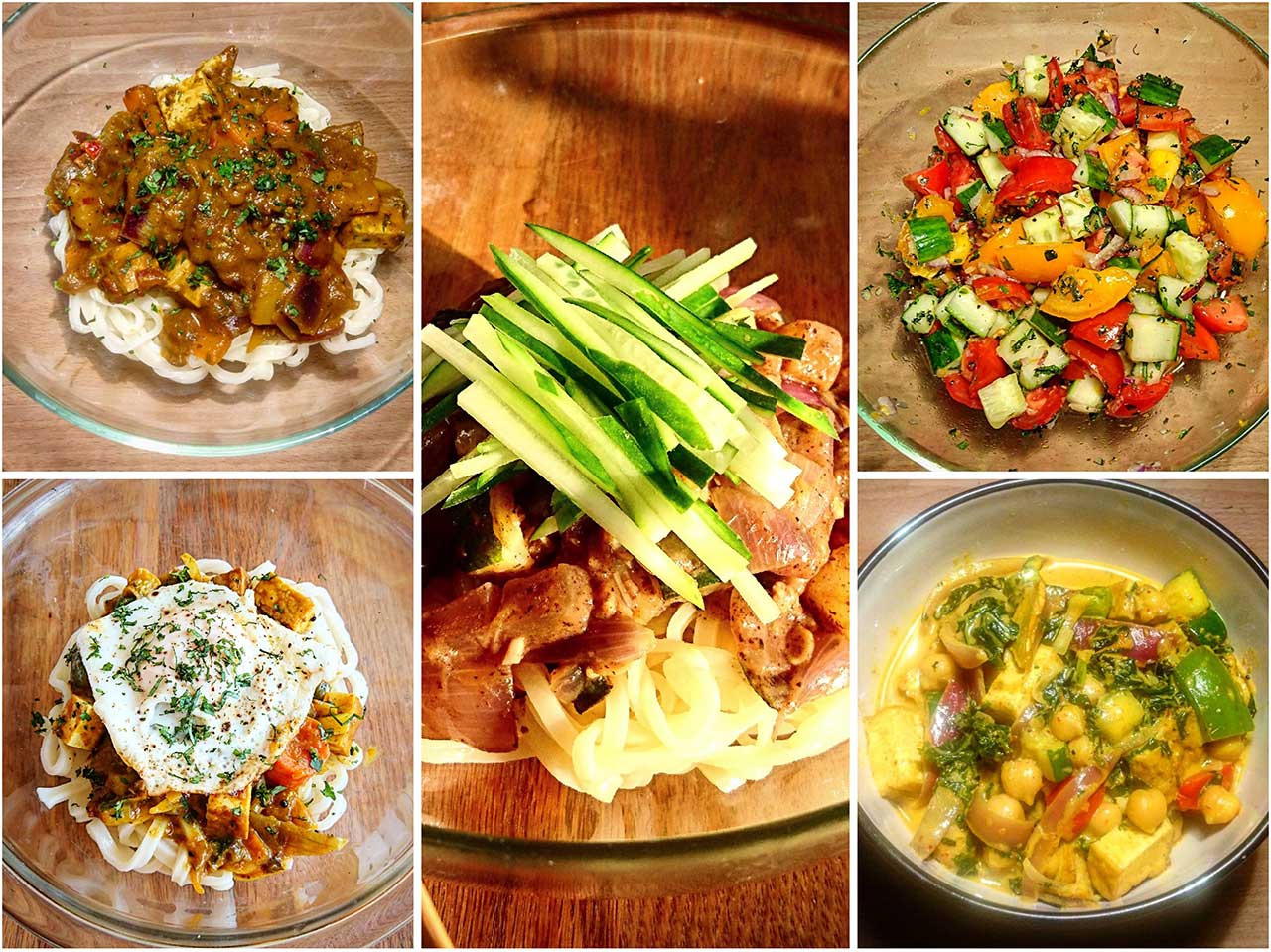 To start, Pinwheel Garden will offer a variety of hand-made Dumplings, Udon, Ramen, Multigrain Rice and even a Broccoli-Cauliflower "Rice" for those allergic to gluten.  On top of those options, you'll be able to choose a soup or sauce to go over it.  Right now they are planning to serve a Spicy Kim Chi Miso Soup, an Indian/Thai Coconut Curry, a Spiced Beef (or Vegan) Bolognese sauce and a special Bone Broth Oxtail Soup.
"We want to give our community ever-changing flavor and texture combinations they've never tried before so they'll feel like a kid again, tasting something they love for the first time, every time!
We are also very health conscious and strongly believe in chemical and GMO-free quality ingredients – locally sourced and organic when possible and we grow our own herbs. There are a ton of veggies and love in everything we make and we will be offering vegetarian options for most of our dishes at low price points to make delicious healthy food that's affordable for the neighborhood… "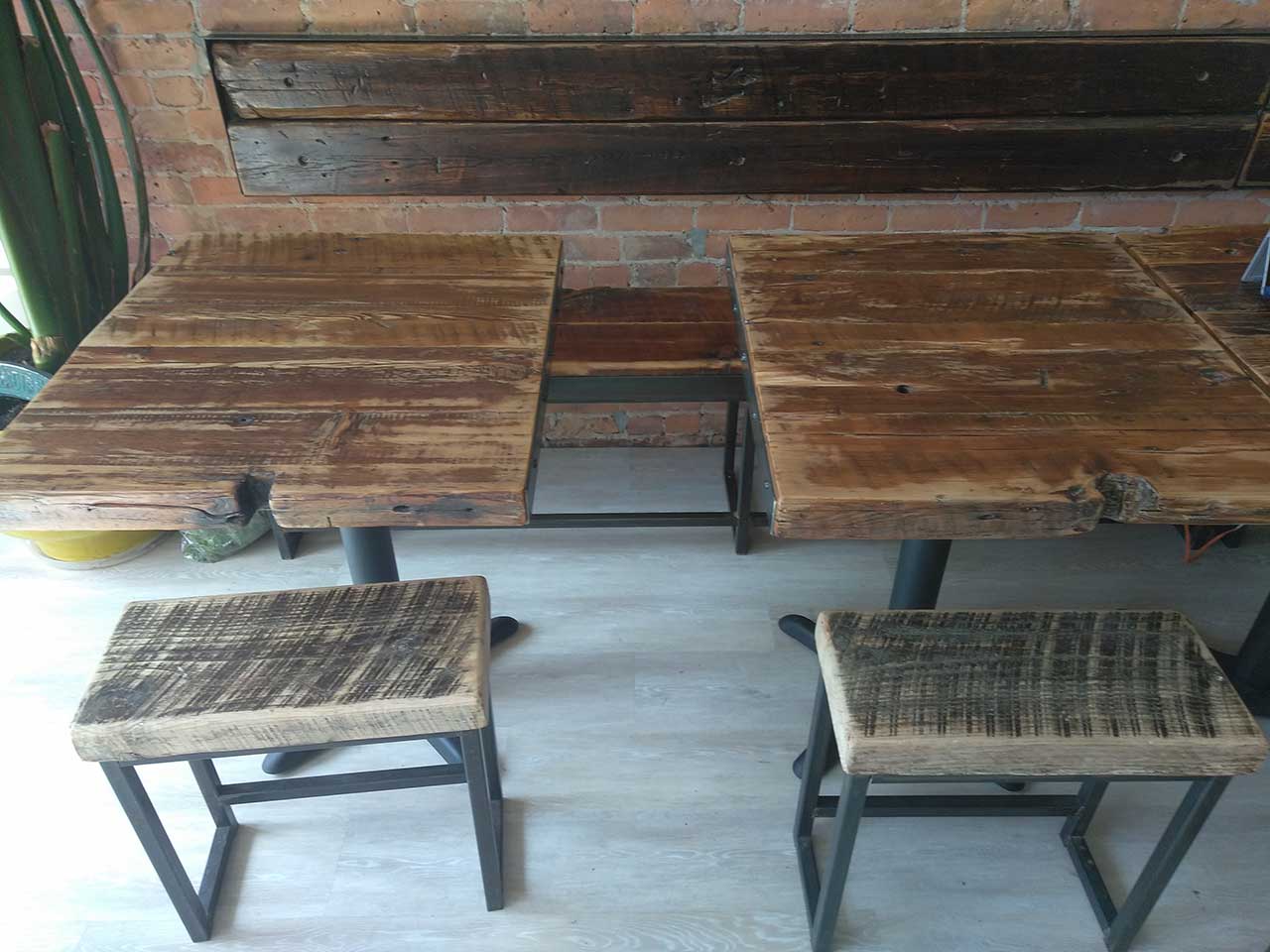 The inside of the restaurant is kitted out in BeLa's sort of signature industrial style.  The Pinwheel boys have actually built all of the furniture from reclaimed wood left over from demolition in the area, saving a bunch of money by doing all of the woodwork, welding, polishing and finishing themselves and also planned, coordinated and constructed almost all of the renovations themselves.
"We are hoping that this space not only feeds our neighbors, but also becomes a gathering space to bring the community together, with extracurricular activities and workshops like cooking classes and demonstrations taking place after hours."
There is currently space for 22 people with the possibility of outdoor seating as well.
Pinwheel Garden, located at 318 Communipaw Ave, is shooting for an opening sometime in July and are excited to welcome all of BeLa to check out their offerings!