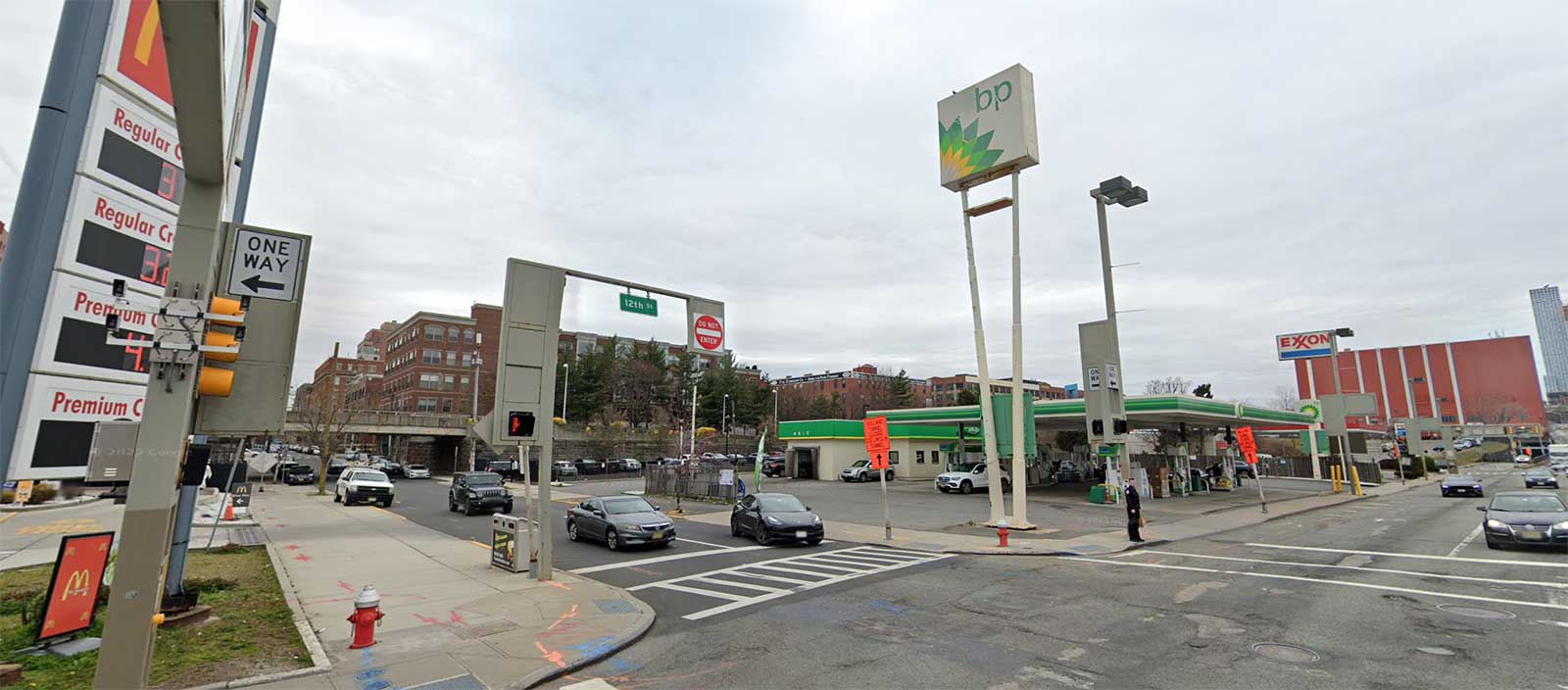 One of the largest fast-food chains in the country will be expanding their Jersey City presence as a Downtown block is slated to get a new Taco Bell.
During their June 13 meeting, Jersey City's planning board signed off on a plan to revamp 231 Twelfth Street. The property, which sits just north of Hamilton Park, currently houses a BP gas station along with a convenience store on the southern portion of the land.
The commercial building at the site is slated to be demolished in favor of a larger, more modern one-story structure drawn up by firm Zelta Design. It will house a bigger convenience store for BP and the Taco Bell location, which will sport a both a walk-up window and a drive-thru to take advantage of the nearby Holland Tunnel access.
Those on foot will be able to enter the restaurant on Erie Street, which will feature an outdoor patio area. Attorneys for the property owner said during the hearing that the new Taco Bell will operate from 7 a.m. until 2 a.m. daily, with the possibility of 24-hour service.
Known for their tacos, burritos, quesadillas, nachos, chalupas, and other casual Mexican cuisine, Taco Bell officially opened for business at 75 Montgomery Street last year.
The restaurant operates over 7,000 locations worldwide and has two other Jersey City locations, with one near Journal Square on Kennedy Boulevard and another along Route 440.
The 12th Street corridor is slated to see an overhaul in the coming years, as a plan to bring a Wendy's to a parcel just west of the future Taco Bell was approved last year.