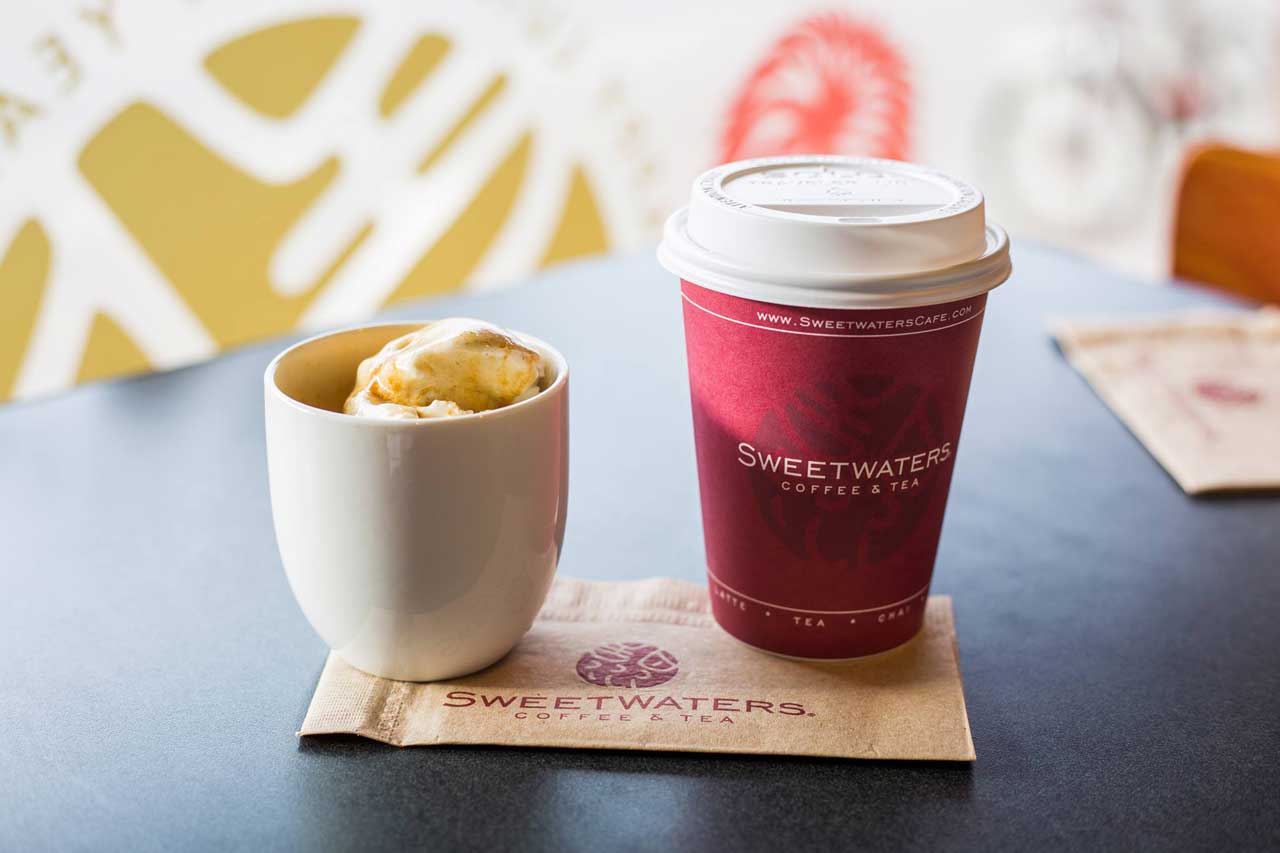 While the name Sweetwaters might not currently ring a bell when coffee shops come to mind, residents and visitors to the state's largest city will soon get to try this growing chain of cafés.
Sweetwaters Coffee & Tea is preparing to open a location within the Hahne & Co. development in Downtown Newark, according to the company's website. A listing from Pierson Commercial Real Estate shows that the Newark franchise, which is currently hiring, would be situated in a 1,589-square-foot space at 52 Halsey Street between the building's main western entrance and the Barnes & Noble Rutgers-Newark bookstore.
The chain, which is based in Ann Arbor, Michigan, currently has locations in California, Michigan, Ohio, and Tennessee, but none in the Northeast. However, the online directory of Sweetwaters locations mentioned that additional stores are in the works for Brooklyn's Park Slope neighborhood along with communities in Colorado, Georgia, Iowa, and North Carolina. In addition to coffee and tea, existing locations serve sandwiches, salads, pastries, cake, shakes, and cold drinks called ice dragons.
The Hahne & Co. building once contained a department store but sat vacant for several decades until it was recently rehabilitated and expanded to contain apartments, the Express Newark arts center, offices, and businesses like Whole Foods Market, Petco, and Marcus B&P. Multiple vacancies continue to remain in this development, along with the neighboring Shoppes on Broad complex.
The news of Sweetwaters' arrival in Downtown Newark comes after Starbucks Coffee opened a location at Shoppes on Broad in 2015 and a little over a year after the ribbon was cut on the independent Black Swan Espresso business on Halsey Street.