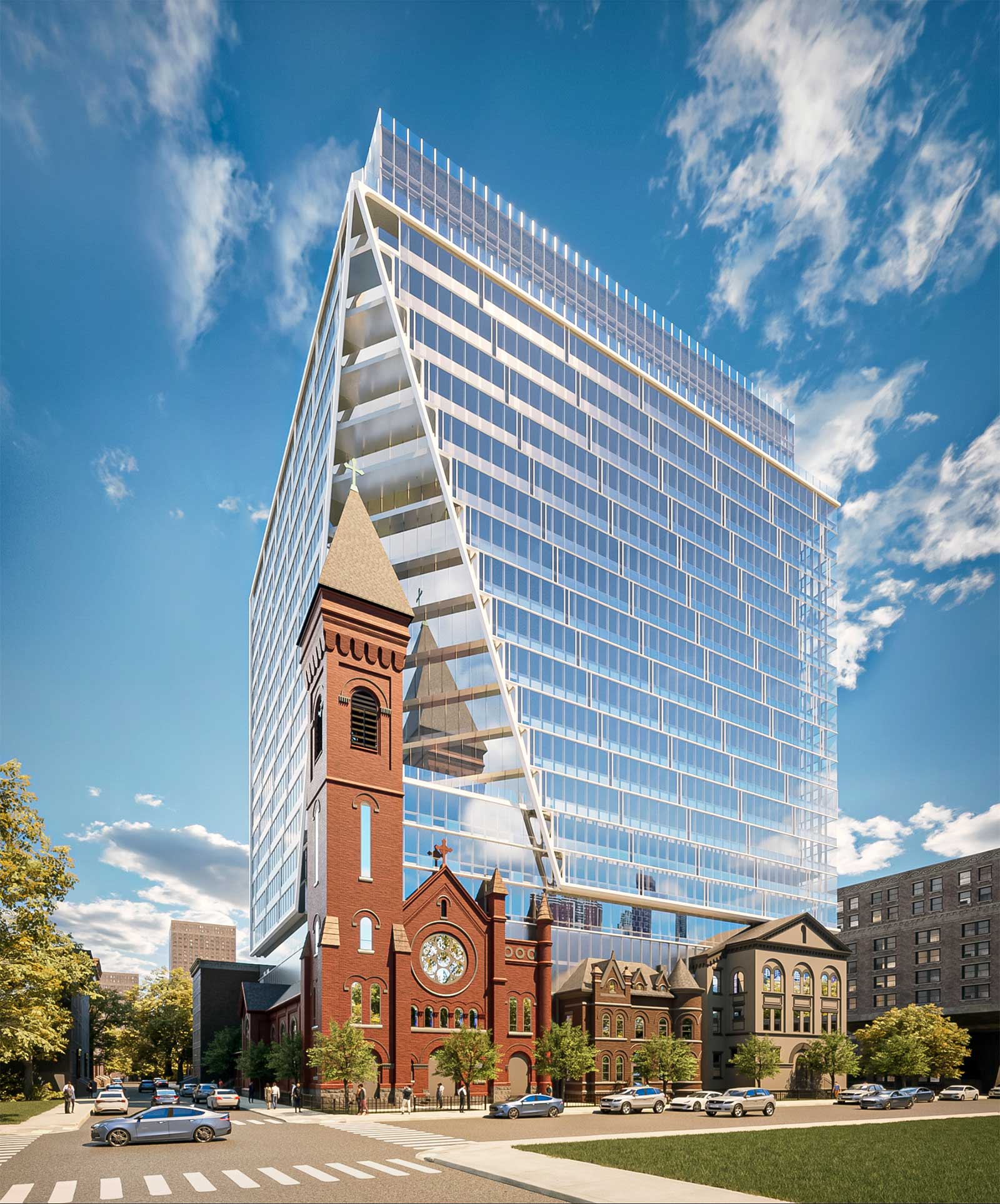 An effort to revitalize a historic church while also providing services recently took a big step forward as dignitaries and developers celebrated the opening of their new social services facility.
Jersey City Mayor Steve Fulop, Cardinal Joseph Tobin, Catholic Charities of the Archdiocese of Newark, Arc Building Partners, Claremont Development, and the community gathered on September 13 for the official opening of the St. Lucy's Complex.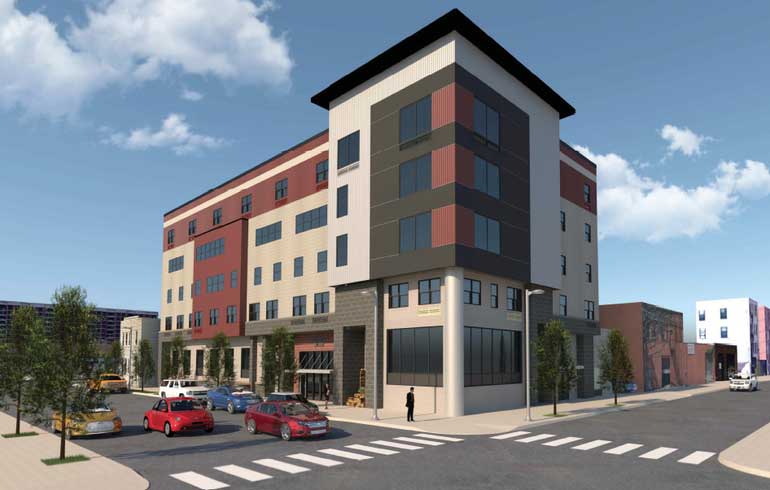 The brand-new 60,000 square foot facility will provide a continuum of housing and supportive services that go above and beyond for individuals experiencing homelessness in the community.
The Grove Street facility, situated between 15th and 16th Streets, opened after two years of construction. Catholic Charities had provided housing services across the street at a structure that is slated for redevelopment in the coming months.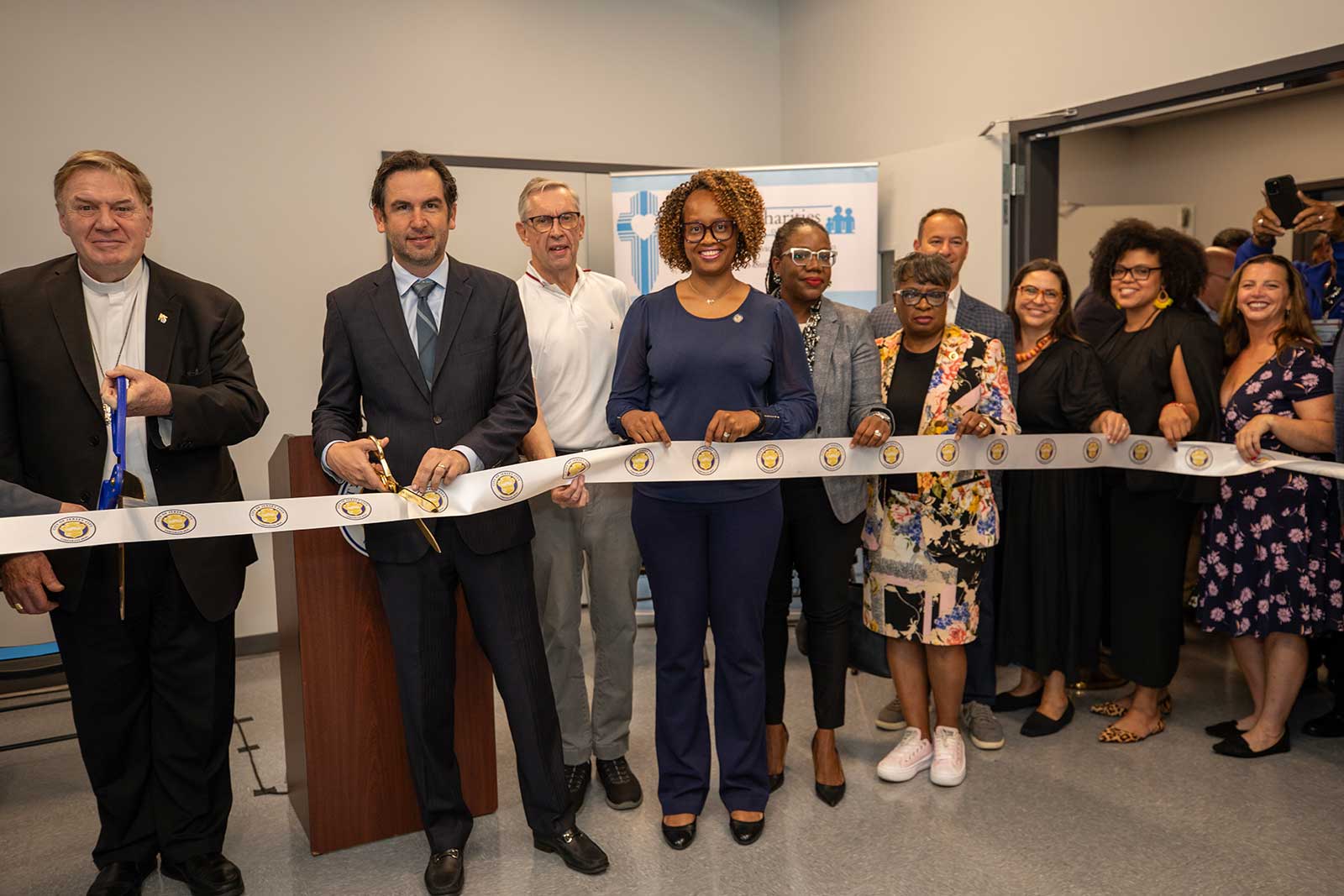 "There is no one-size-fits-all solution to homelessness," said Mayor Fulop during the ceremony. "That is why we are creating a holistic approach with the new St. Lucy's campus to provide emergency food and shelter, and we are now taking it a step further with more permanent actions that help break the cycle and set residents on a stable path to becoming productive citizens."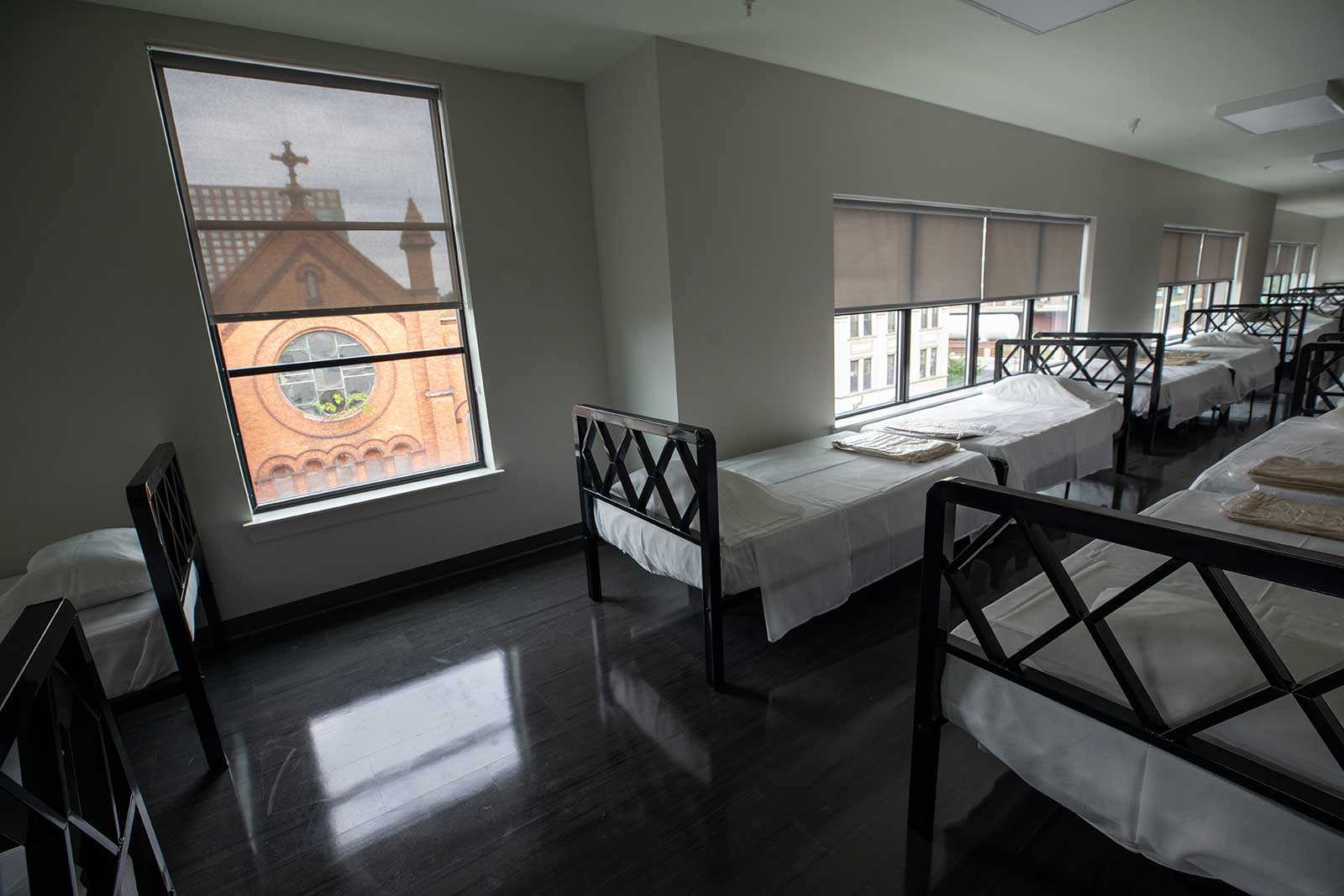 The expanded St. Lucy's campus features 150 beds for homeless individuals, 14 residential units for individuals living with HIV/AIDS, five three-bedroom permanent supportive housing units for families, and 15 permanent affordable housing studios.
The facility also includes a daily drop-in area available to nonresidents needing a meal, shower, or laundry. Catholic Charities will provide comprehensive case management services at the complex to help individuals find permanent housing, employment, and assistance.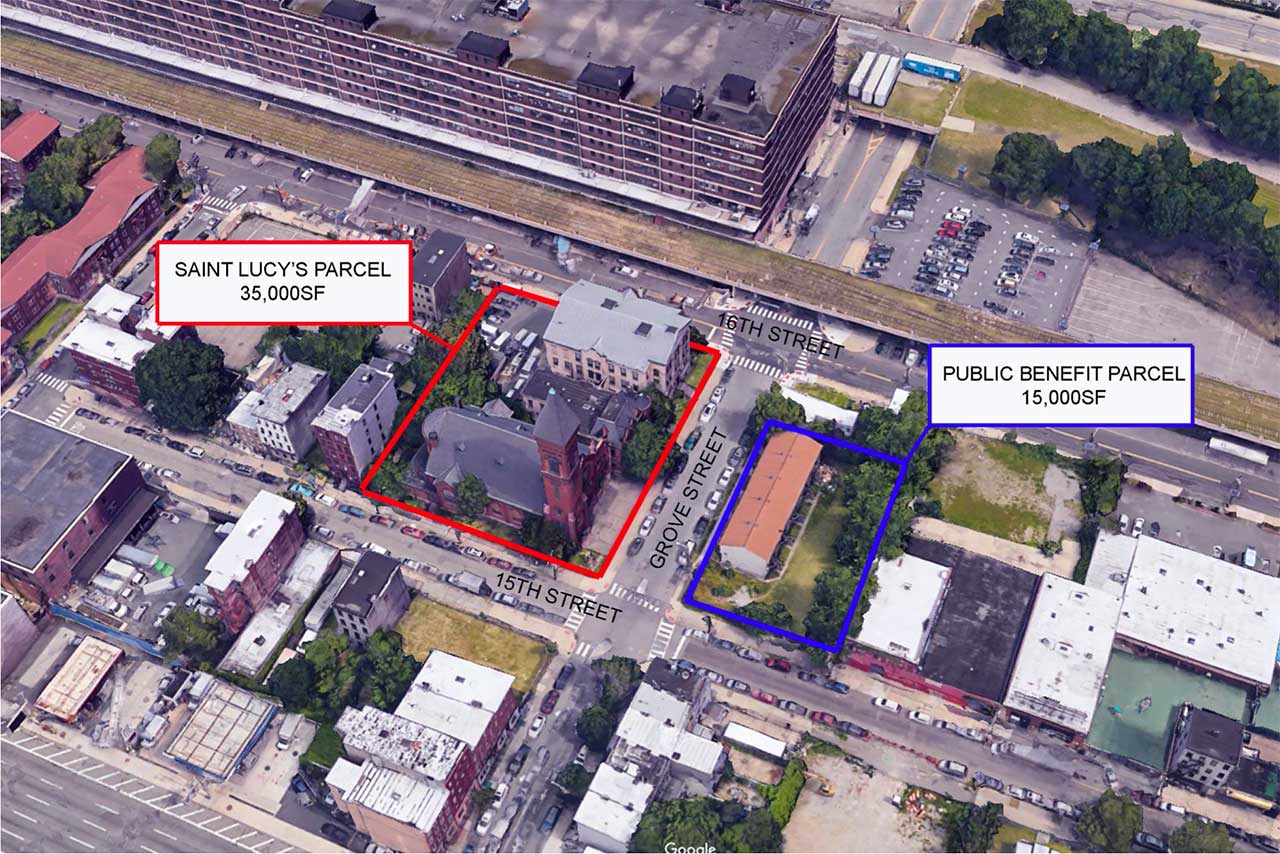 "I am humbled to be a part of this vital effort," said Cardinal Tobin. "Projects like this are essential to help the poor, vulnerable, and those most in need. The crucial work of Catholic Charities of the Archdiocese of Newark and this St. Lucy's Complex are tangible examples of following our Catholic faith's tenets to respect each person's life and dignity. Lives will be saved, and hope will be rekindled."
Over the past five years, St. Lucy's has provided 175,273 nights of shelter to 4,275 individuals. In that same time period, the facility has helped 221 individuals find employment and 430 individuals find permanent housing.
One of the redevelopers on the entire project, Arc Building Partners, is collecting items for the residents as they transition into the new facility and is asking the community to join them in this effort. Items needed include toiletries and basic household necessities. Donations are accepted 24/7 at the St. Lucy's Complex at 612 Grove Street.
The new shelter was built to facilitate a massive overhaul of the historic building at St. Lucy's. Once considered one of the state's most endangered buildings, the structure is slated to be converted into a glass-heavy development from Claremont Development that calls for a 23-floor glass addition to be built on the main church structure.
444 residential apartments, including 13 affordable housing units, will be featured at the redeveloped building. 251 parking spaces and 5,600 square feet of ground-floor commercial space will round out the project, which will be 245 feet tall.
Construction on the second phase of St. Lucy's restoration is slated to begin next year and is expected to be completed by the end of 2026.