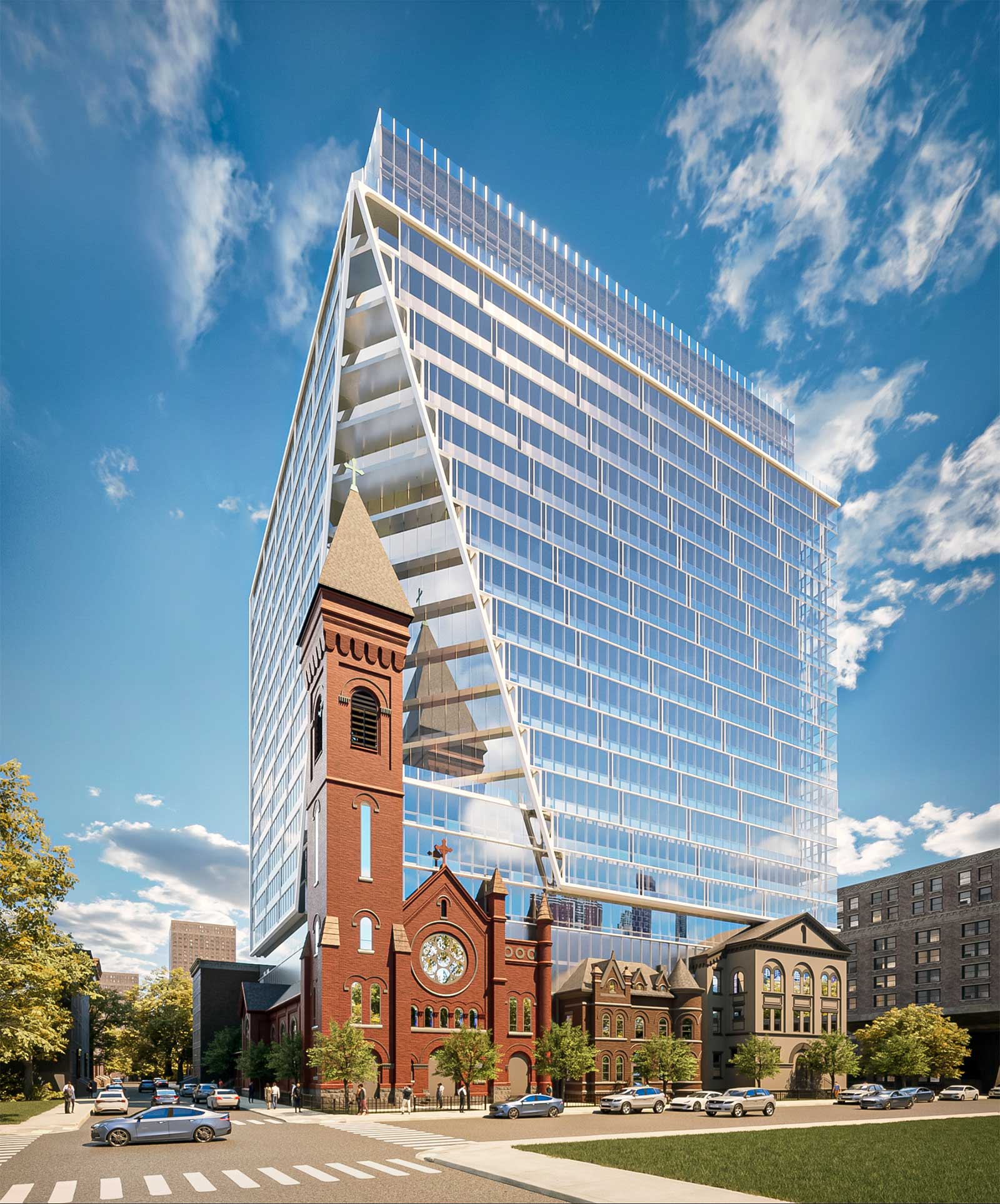 An effort to revitalize a historic Jersey City church that dates back almost 140 years has brought on a new design firm as the massive project is slated to wrap up the first portion of construction and begin its second phase.
Plans have been in the works for years to re-imagine St. Lucy's Church at 619 Grove Street. Established in 1884, the church is connected to a homeless shelter and features a historic facade boasting notable architectural details like stained glass and a bell tower.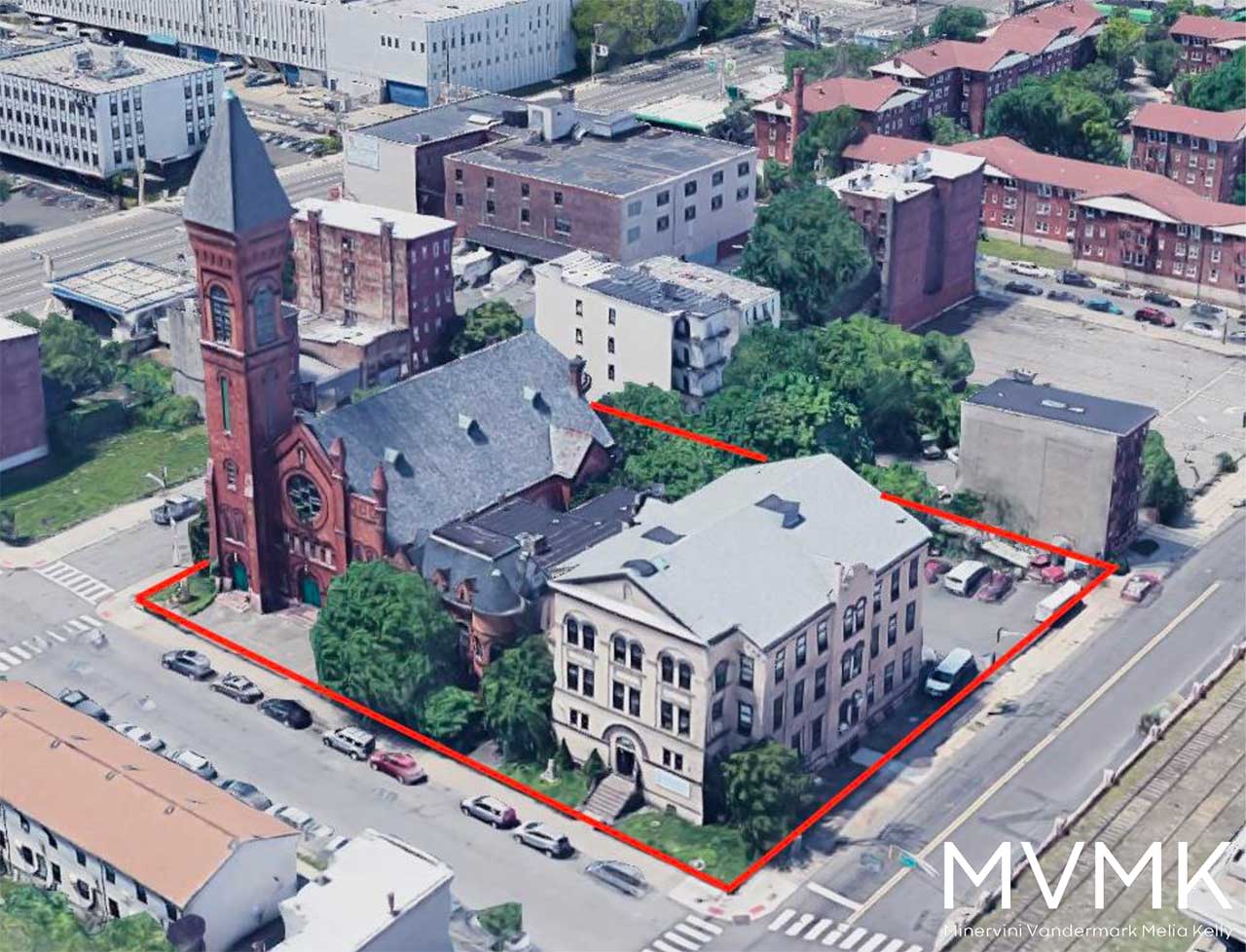 A plan from Claremont Development calls for a 23-floor glass addition to be built on the main church structure, which will include 444 residential units, 251 parking spaces, and 5,600 square feet of ground-floor commercial space. Thirteen "affordable housing" units are included in the development, which will be 245 feet tall.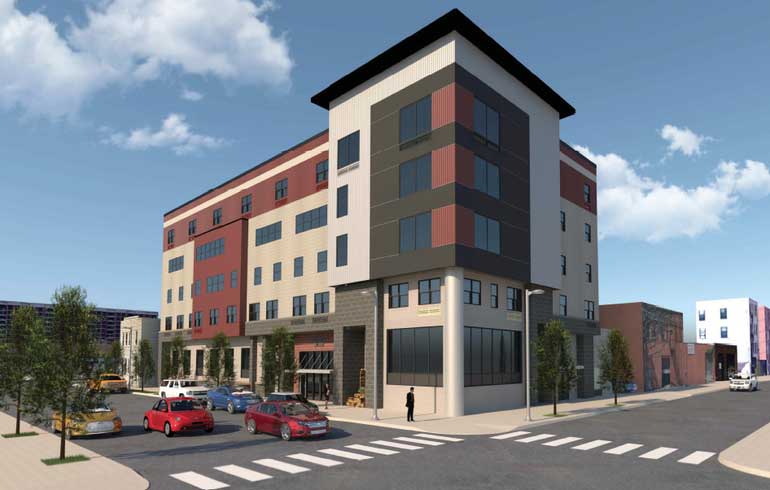 To facilitate the project, the current homeless shelter is being replaced with a five-story facility across the street to be operated by the Catholic Charities of the Archdiocese of Newark. It includes a total of 165 beds with 15 supportive housing units, five transitional housing units, and community, administrative, and counseling space.
Construction began on the shelter portion back in 2021 and is slated to wrap in the coming months. In preparation for the renovation and expansion of the main church building, Claremont Development has brought on Dallas-based firm Premier to lead the interior design and procurement services.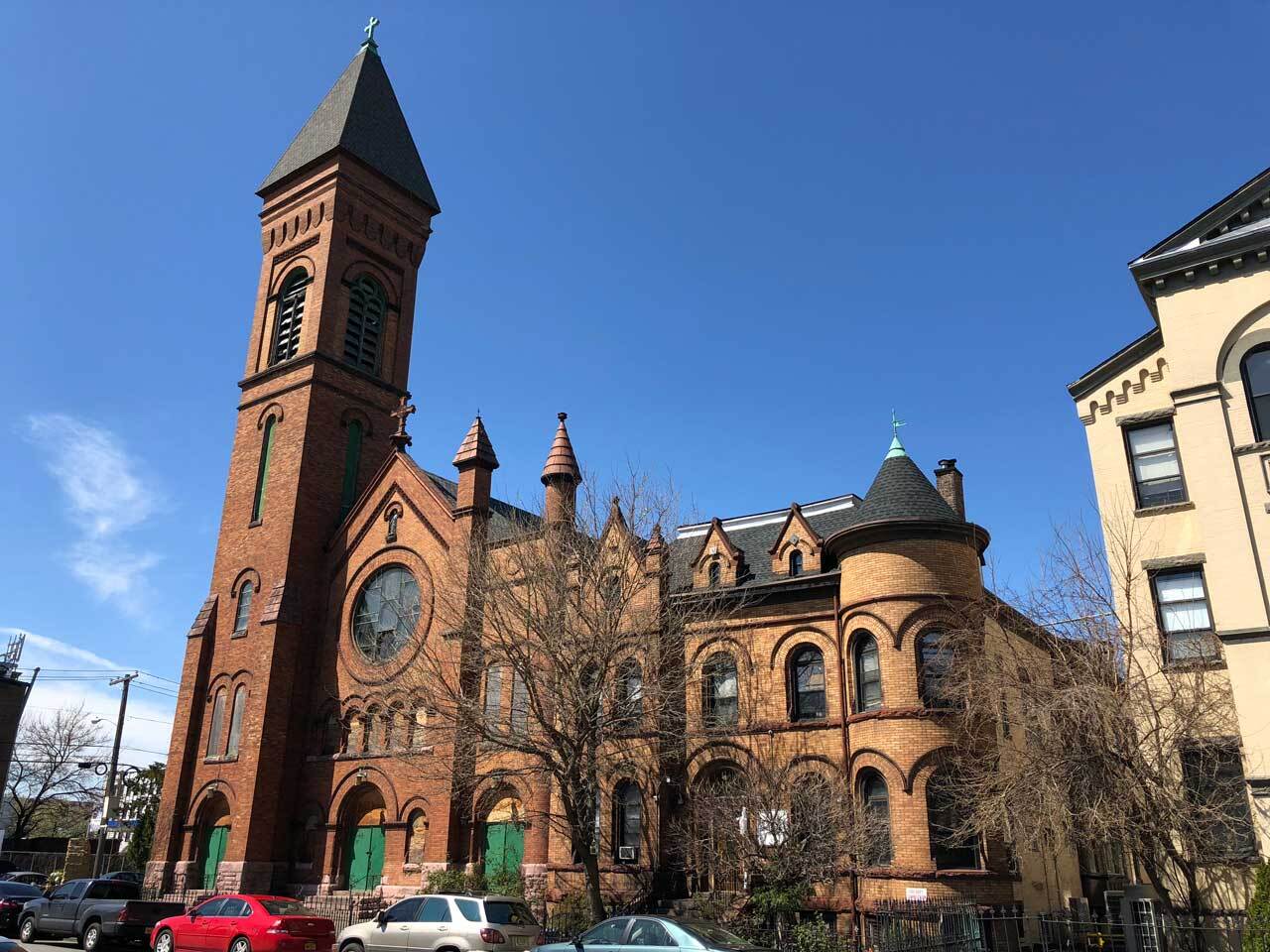 Premier, who have worked on upscale projects including Ritz Carlton properties in St. Thomas and Atlanta, will be collaborating with Michael Graves Architecture & Design for the work.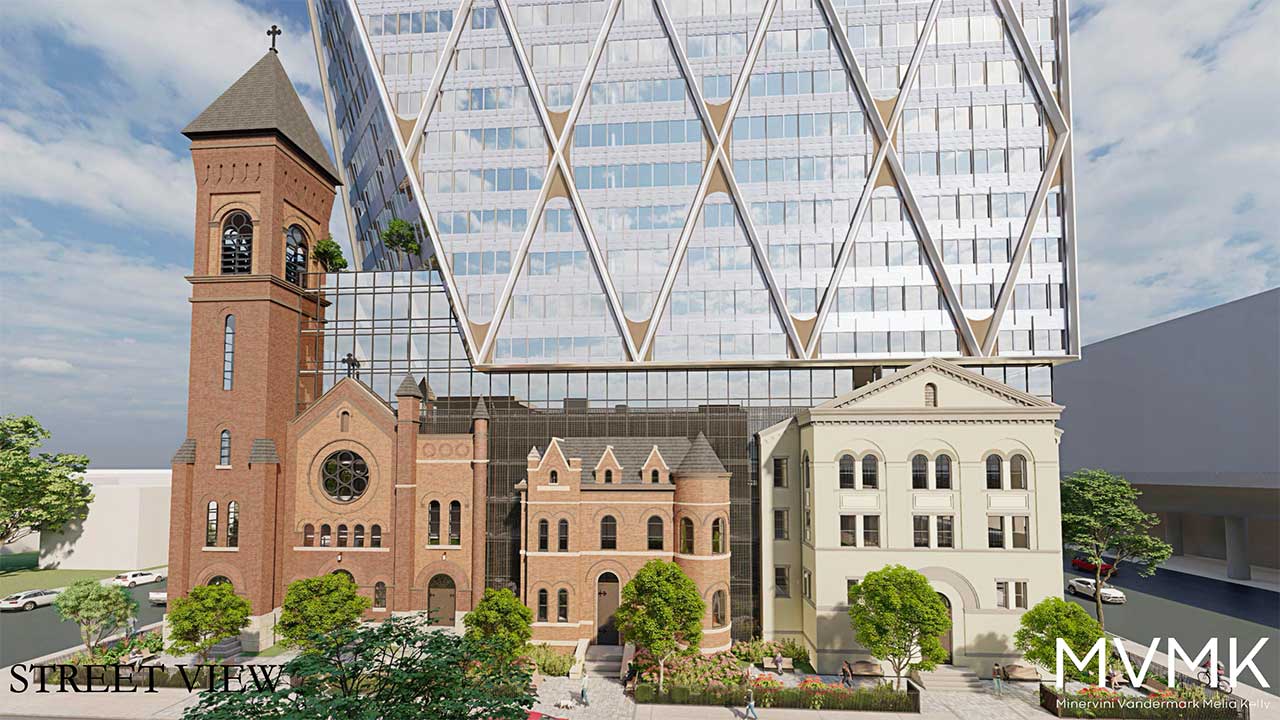 "When you say historic ground-up development, it sounds a little like an oxymoron, but this is truly a historic, ground-up development of the coolest kind," says Ryan Kimura, SVP of Strategic Partnerships at Premier.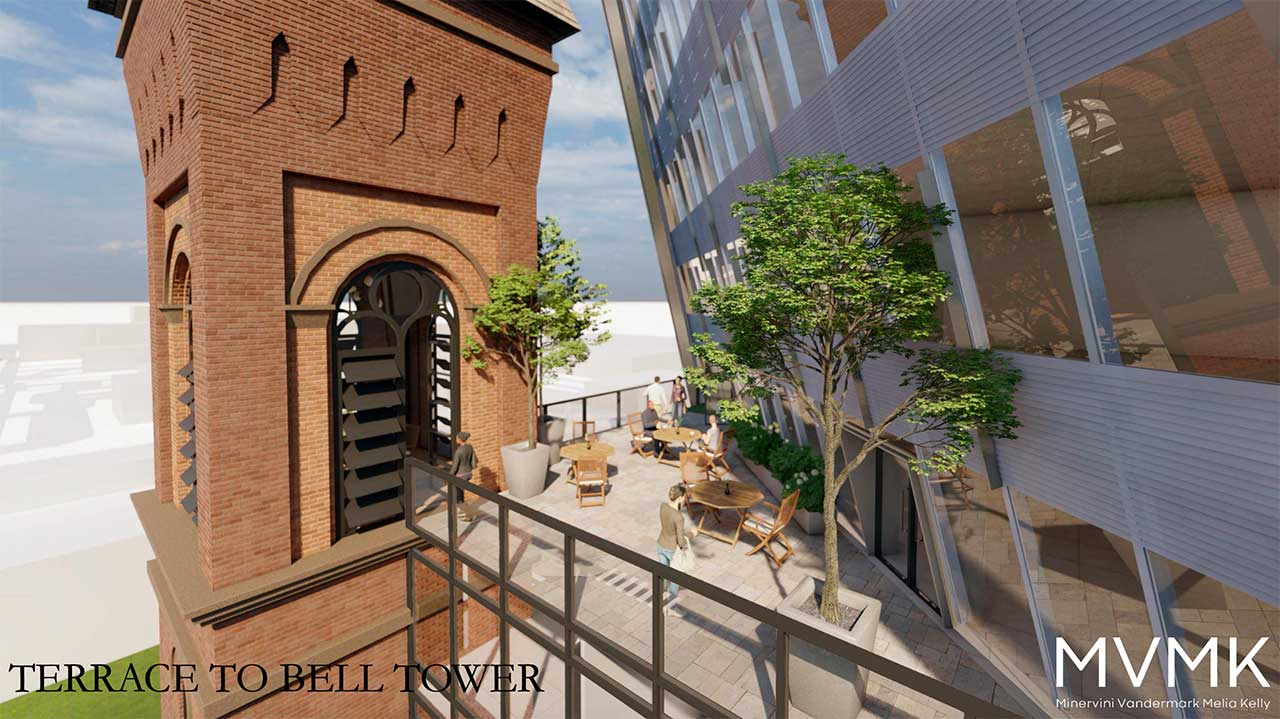 "When you are collaborating with great partners like Claremont Development and Michael Graves Architecture & Design, the project will soon be one of the most iconic residential buildings in Jersey City, becoming the first structure you see coming out of the Holland tunnel."
Premier says that construction on the second phase of St. Lucy's restoration is slated to begin next year and is expected to be completed by the end of 2026.