A proposal to adaptively reuse a longstanding church In Jersey City's Bergen Hill neighborhood and construct new residential buildings alongside it appears to have resurfaced in an even larger form.
An application involving the old St. John's Episcopal Church is scheduled to go before the Jersey City Historic Preservation Commission during a virtual meeting on Monday, January 11. Located around 118 and 130 Summit Avenue, the church dates back roughly 150 years.
The meeting agenda indicates that the hearing will discuss a recommendation to the Zoning Board of Adjustment and a certificate of appropriateness regarding plans "for the exterior restoration and interior rehabilitation" of the church "and the construction of two new five-story attached residential buildings on the surrounding lot."
The application to the commission states that 82 residential units are proposed in total, with 66 units in the new buildings and 16 within the church. The document lists BLDGup Management, LLC of 337 Newark Avenue as the contract purchaser of the site, which is owned by the Garden State Episcopal Community Development Corporation.
A rooftop amenity space and 30 parking spaces are also reportedly planned as part of this project, which is referred to in site plans from Inglese Architecture + Engineering as "Hilltop View @ St. John's."
Documents that were submitted to the Jersey City Division of City Planning in August 2020 and released by the municipal government this month show that the 82-unit proposal involves 32 studios, 42 one-bedroom units, and eight one-bedroom units.
St. John's is described as a "vacant church with significant structural damage" in the application, which also says that "the church has been vacant since 1994" and that "the building is structurally unusable, portions of the roof have collapsed, and the interior of the church has been exposed to the elements for several years."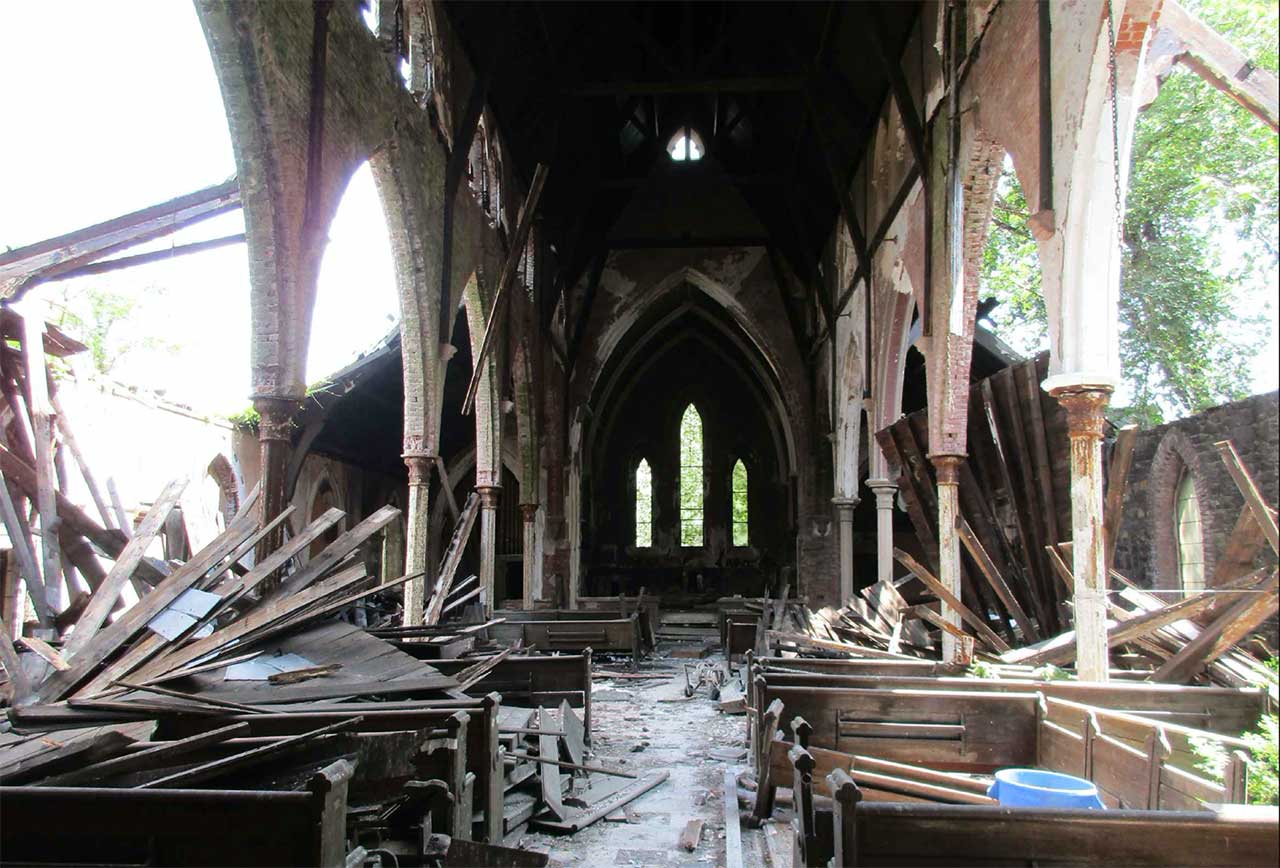 An ownership disclosure statement included within the documents submitted in August associates BLDGup Management, LLC with Ben LoPiccolo Development Group, LLC of Mountain Lakes and Mile Square Capital Group, LLC of Hoboken.
Plans for a similar condominium development at this site were first announced back in 2015. At the time, construction was expected to begin in 2016. The project by the Garden State Episcopal Community Development Corporation was slated to include nine residential units inside the church and 38 within the new structures.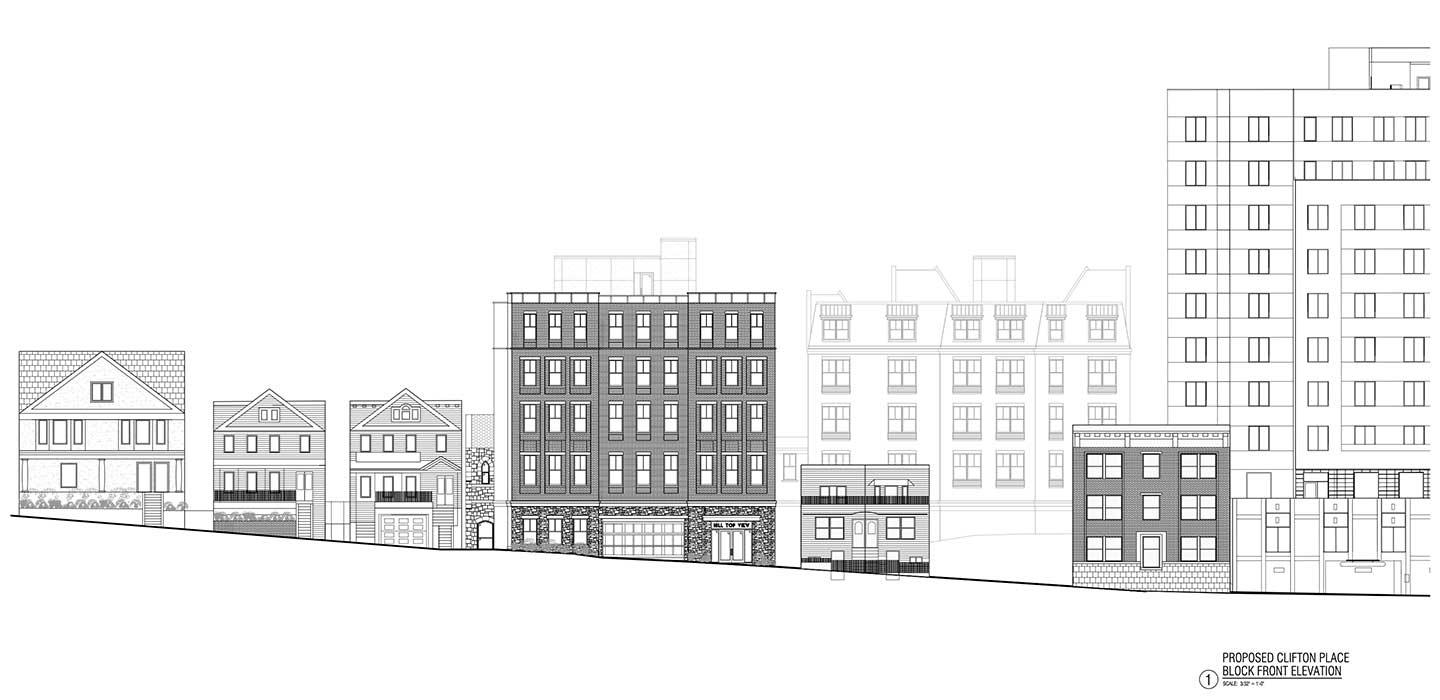 The Historic Preservation Commission's meeting on Monday will begin over Zoom at 6:00 p.m.
Note to readers: The dates that applications are scheduled to be discussed by the Jersey City Historic Preservation Commission and other commissions are subject to change.