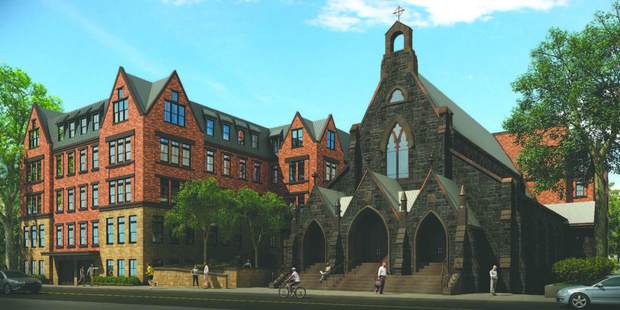 Hill Top View is a condo project in the Bergen-Lafayette neighborhood of Jersey City. Formerly the site of St. John's Episcopal Church, the new condo project will restore the existing church exterior and convert the interiors into 9 condo units. Two new buildings will also be constructed adjacent to the church and house 38 units.
The 145 year old Gothic church was originally slated for demolishing before being granted landmark status by City Council 2 years ago.
Of the 47 units, 14 of them will be reserved as affordable housing under Jersey City's PILOT program.
Designed by Inglese Architecture + Engineering, the two new buildings will carry on the gothic style of the existing church.
The project is being developed by the Garden State Episcopal Community Development Corporation. Construction is expected to begin in 2016.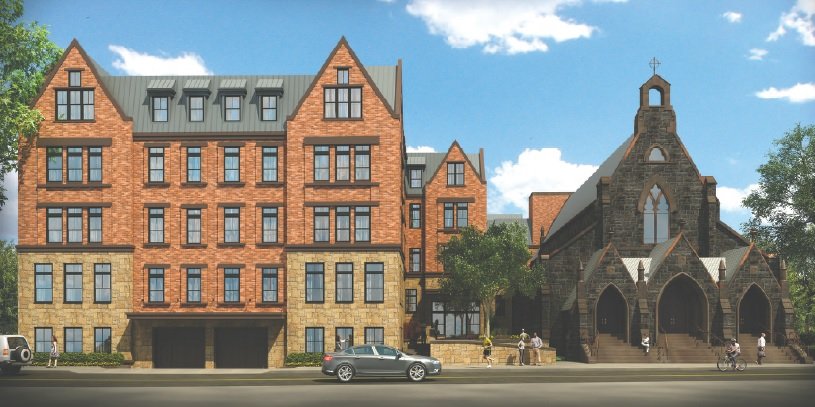 ---