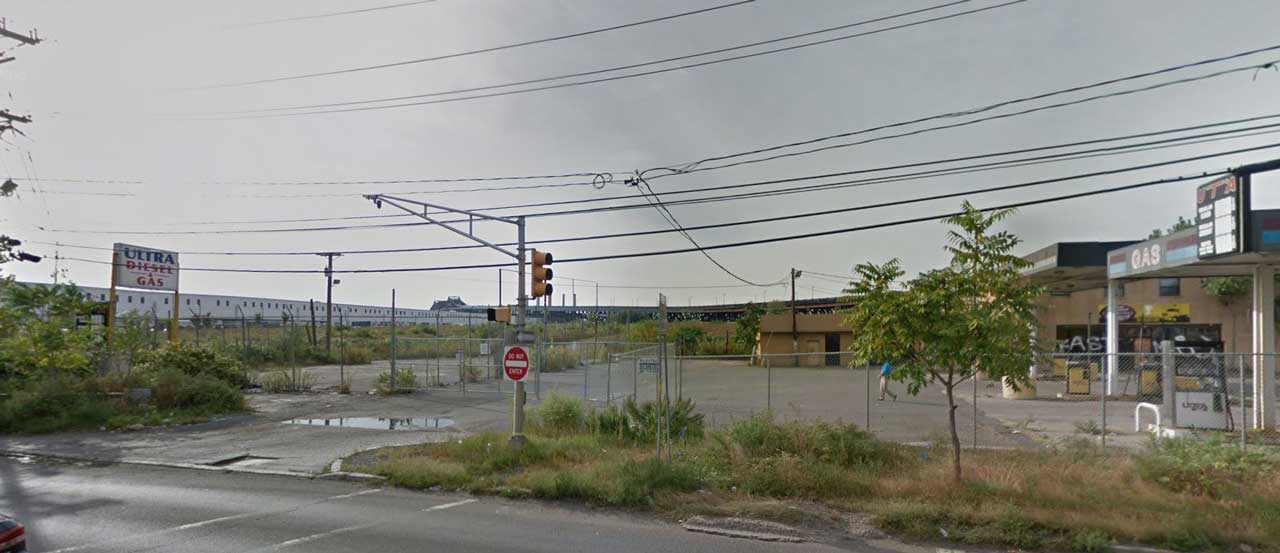 A mysterious project that would have brought new life to the site of a former garbage dump in Jersey City has apparently been dumped as well.
Last year, Jersey Digs exclusively told you about plans by M&M Realty Partners, LLC to construct a new commercial development at 309 and 325 Routes 1/9 Truck and two adjacent tracts in Ward B's Hackensack River Edge Redevelopment Area. The properties, located in the shadow of the Pulaski Skyway, are part of the PJP Landfill Superfund Site and are all owned by the City of Jersey City.
Back in December 2017, the Board of Commissioners of the Jersey City Redevelopment Agency (JCRA) unanimously voted to designate M&M Realty Partners as the redeveloper of the properties. The company is run by Jack Morris and Joe Marino, both of whom are major Garden State real estate developers. As part of the proposal, M&M Realty Partners was expected to construct what was described in JCRA paperwork as a "high quality retail project" that might "include supporting retail or commercial uses," but barely any specifics regarding the project were released.
Now, regardless of what the additional plans were for the properties, it appears that they will not be coming to fruition. During the June 18 JCRA meeting, the Board of Commissioners voted to terminate M&M Realty Partners' designation as the redeveloper of the site. A resolution revoking the official designation mentioned that "M&M is no longer pursuing redevelopment" of the premises. The revocation comes after the initial designation had been extended and after a September 2018 escrow agreement, in which "M&M agreed to defray the agency's costs and expenses in connection with the redevelopment," was signed.
The PJP Landfill Company's chemical and industrial disposal site was only open between 1970 and 1974, according to the EPA, but environmental concerns from illegal dumping to subsurface fires to contaminated soil remained for far longer.
Last summer, the EPA announced that the New Jersey Department of Environmental Protection, the City of Jersey City, and Prologis, the latter of which has conducted warehouse development on other parts of the premises, had all received the Excellence in Site Reuse Award for redevelopment work conducted where the landfill once operated. A statement from the EPA at the time mentioned plans for a public green space called Skyway Park along with wetlands and habitat restoration on the remaining portions of the site, but there was no discussion of the proposed development by M&M Realty Partners.
Related: