ResilienCity Park is a modern green space that has been over seven years in the marking and now is officially open and aims to alleviate flooding issues in one of Hoboken's lowest-lying neighborhoods.
Mayor Ravi S. Bhalla, Governor Phil Murphy, U.S. Senator Bob Menendez, and other officials kicked off the summer season by cutting the ribbon on ResilienCity Park at 12th and Adams Streets. Formerly known as the Northwest Resiliency Park, the space spans about 5.4 acres and is the largest resiliency park in New Jersey.
Planning for the endeavor began in 2016 when the city paid $30 million to acquire the property from BASF Corporation. Hoboken then approved a plan for the property that includes the now-open multi-purpose athletic field, a basketball court, playgrounds, an open lawn space, water spray areas, and a terrace pavilion slated to open later this year.
"This park opening is a significant milestone in our ongoing efforts to create a sustainable and resilient community, serving as the largest resiliency park in our great state and a model for the rest of the county," said Mayor Bhalla. "Not only does this park provide much-needed, state-of-the-art open space amenities, it will also provide a critical defense against rainfall flooding, two critical quality of life improvements for our residents."
ResilienCity Park can detain up to two million gallons of stormwater that would otherwise flood city streets. The park sports a one-million-gallon stormwater detention tank located below ground and can catch up to another million gallons through above-ground green infrastructure such as rain gardens and a cistern for on-site irrigation.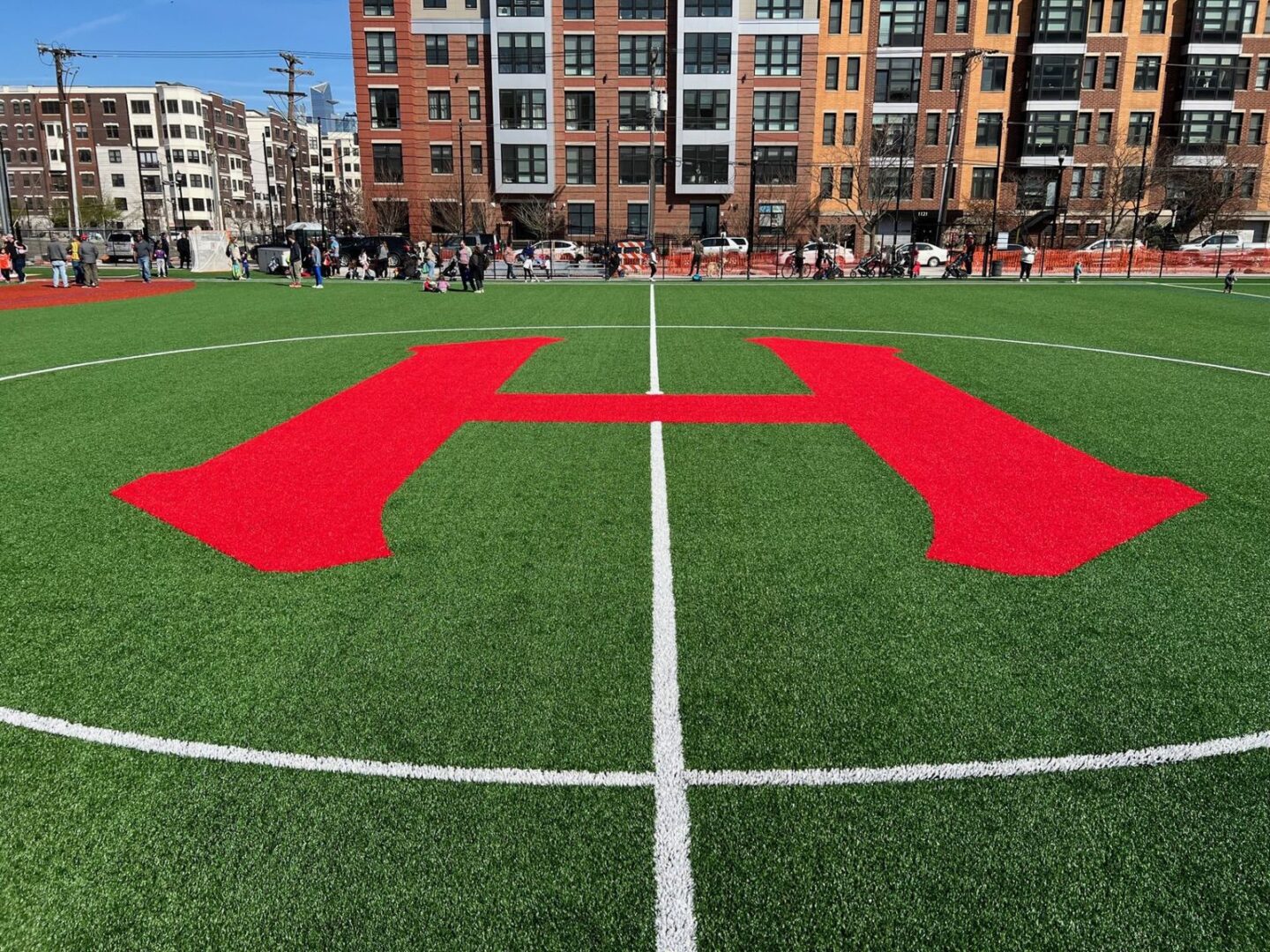 "The ResilienCity Park – the largest of its kind in the state – will connect New Jerseyans to green, open space while offering our children and families a host of recreational activities," said Governor Phil Murphy. "Just as importantly, amid the increasing intensity and frequency of storm events due to climate change, this resiliency park will help protect Hoboken's residents and properties from extreme flooding."
The new park includes a 30 million gallon per day flood pump on site that was constructed through a partnership with the North Hudson Sewage Authority. The space is Hoboken's third resiliency park following the Southwest Park and the 7th & Jackson Park, which together can detain a combined total of 670,000 gallons of stormwater.
The city is slated to begin construction on an expansion of Southwest Park before the end of the year, which will double the existing park's size. Hoboken is also currently conducting a public planning process to design a fourth resiliency park at 800 Monroe Street.