Last year's sale of the historic Chamber of Commerce building pit one of Newark's biggest developers against hundreds of displaced Muslims who once prayed at a mosque there. Now, as renovations transform the century-old building into a residential tower, Paramount Assets is trying to broker a resolution.
"After the sale, we learned that some community members had strong emotional ties to their former prayer hall in the Branford Place building," said Richard Dunn, Paramount's Senior Vice President. "As many in the community have seen 20-24 Branford Place as their home for worship, we are trying to preserve that by proposing a worship space in the renovated property."
But members of the Branford Masjid have rejected that offer, claiming the space offered by the developer is insufficient for the congregation. "They offered us a spot on the first floor in the corner in the back — we said absolutely not," said Khalilah Shabazz, who said they used to occupy two floors in the building — the second floor for the men and third floor for the women.
Mistrust still pervades her congregation after the board members of the Islamic Society of Essex County (ISEC) seem, to them, to have conspired with outsiders to sell the building and exploit a vulnerable Black community with limited resources. Dunn's offer of a prayer hall comes after a series of perceived insults and bad-faith negotiations that have hardened them to compromise. For instance, following the sale of the building, mosque members claim that their sacred religious texts were mishandled when they were removed from the building.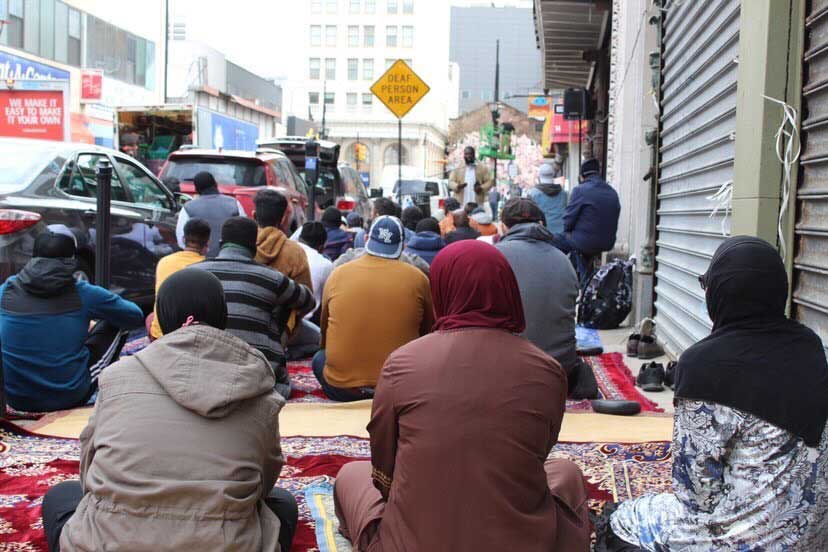 Tensions remain so high in the community that Deputy Mayor Allison Ladd intervened, twice inviting executives from Paramount to City Hall, to meet with Shabazz and fellow worshippers. The developer purportedly offered a reversal of sale to the community, but that resolution "never materialized," Dunn said.

"Our offer to the ISEC and its former worshippers was absolutely genuine," Dunn added. "This refund would have required proof of funds plus acceptable terms, however, ISEC was happy to stay in its new facility and the former worshippers did not advance to a deal."
Shabazz, who said her congregation never received a contract, tells the story differently. "They toyed with us," she said. "We have people who will help us get this money."
Meanwhile, the court battle between Shabazz and ISEC board members, who allegedly sold the building without following protocol spelled out in bylaws, is ongoing. The case, which again comes before the judge in December, was recently moved from the chancery to the law division and lawyers for ISEC filed a second motion to dismiss.
"It's just causing more delay," said Eric Warner, Shabazz's attorney. "It's preventing us from getting into full discovery."