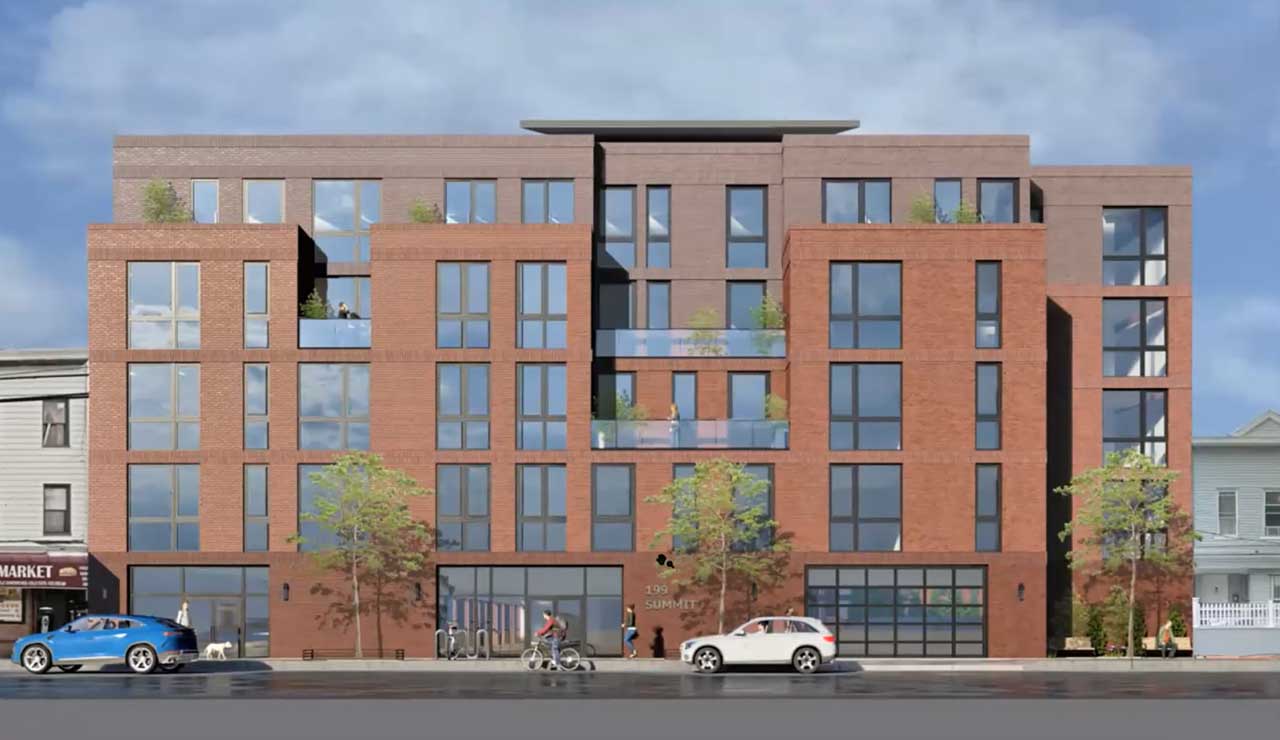 A development scheme with several distinct components can officially move forward following a lengthy discussion by officials and the community about the proposal.
Back in April, Jersey Digs broke the news about a planned revitalization at a 1.43-acre site consisting of 16 parcels. The properties, owned by a Hoboken-based company called 199 Summit LLC, span the addresses of 199-201, 203, and 207 Summit Avenue, 46, 62, and 64 Storms Avenue, and various lots along Ingwersen Place.
Jersey City's zoning board initially heard testimony on the plan back in April and later voted 8-0 to approve the application during their May 27 meeting. The properties have been subdivided into five lots to facilitate the development, which is designed by Hoboken-based MVMK Architecture.
The most significant portion of the revitalization involves two new buildings, the largest of which would front Summit Avenue. That structure would rise five stories tall and include 86 residential units, 89 parking spaces, 1,045 square feet of retail space, and a roof deck for residents.
Another five-story apartment building is set for the portion of Crawford Street where the road dead ends. That component will have a smaller overall footprint and include 80 units, 16 parking spaces, and a roof deck. The exterior of the new buildings will utilize red, orange, and light grey brick face, along with some composite wood cladding.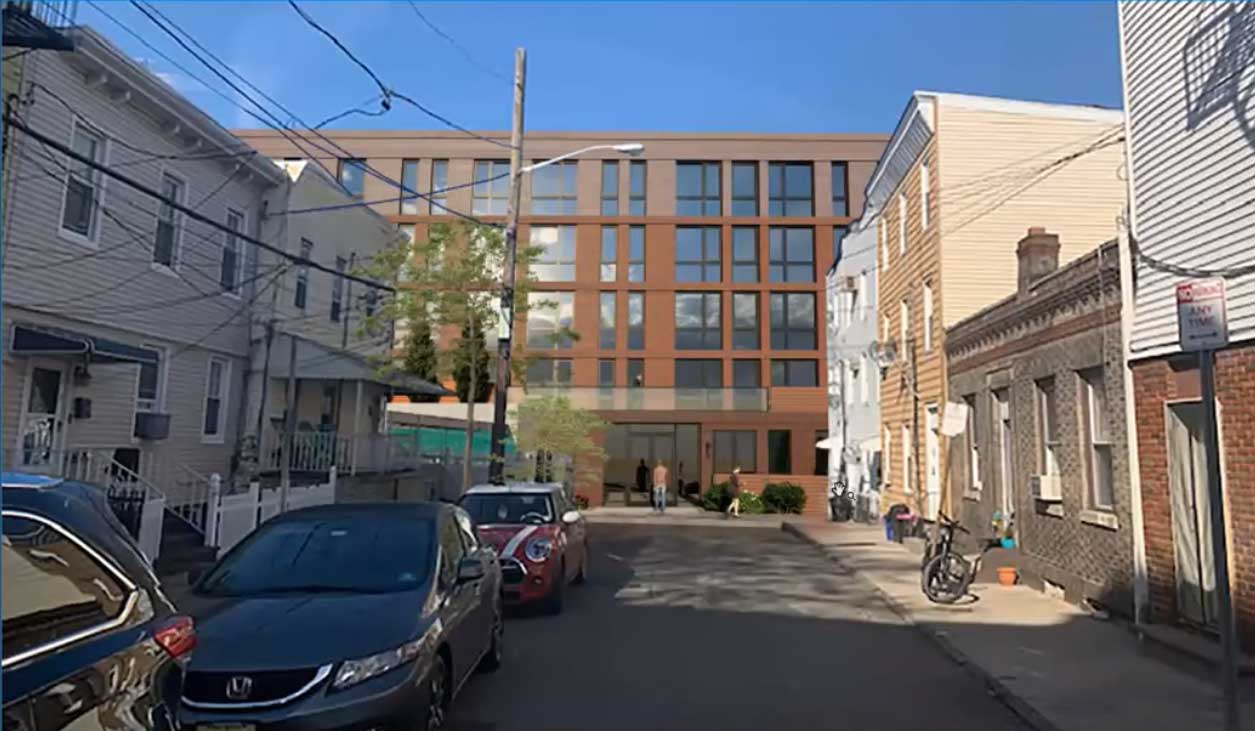 The remaining six units in the development will be located within two existing "historically significant" three-family houses at 62 and 64 Storms Avenue. The residential portion of the entire project breaks down as 22 studios, 108 one-bedroom units, 39 two-bedroom units, and three units with three bedrooms each. 10 affordable housing units will be created under the plan.
A separate home at 207 Summit Avenue will be torn down under the plan, but the community is set to get some green space under the deal. A public park along what is currently a dead-end street called Ingwersen Place will span 8,362 square feet and front Storms Avenue. The green space will be located a short distance from the new buildings, which will be connected via a series of outdoor pathways.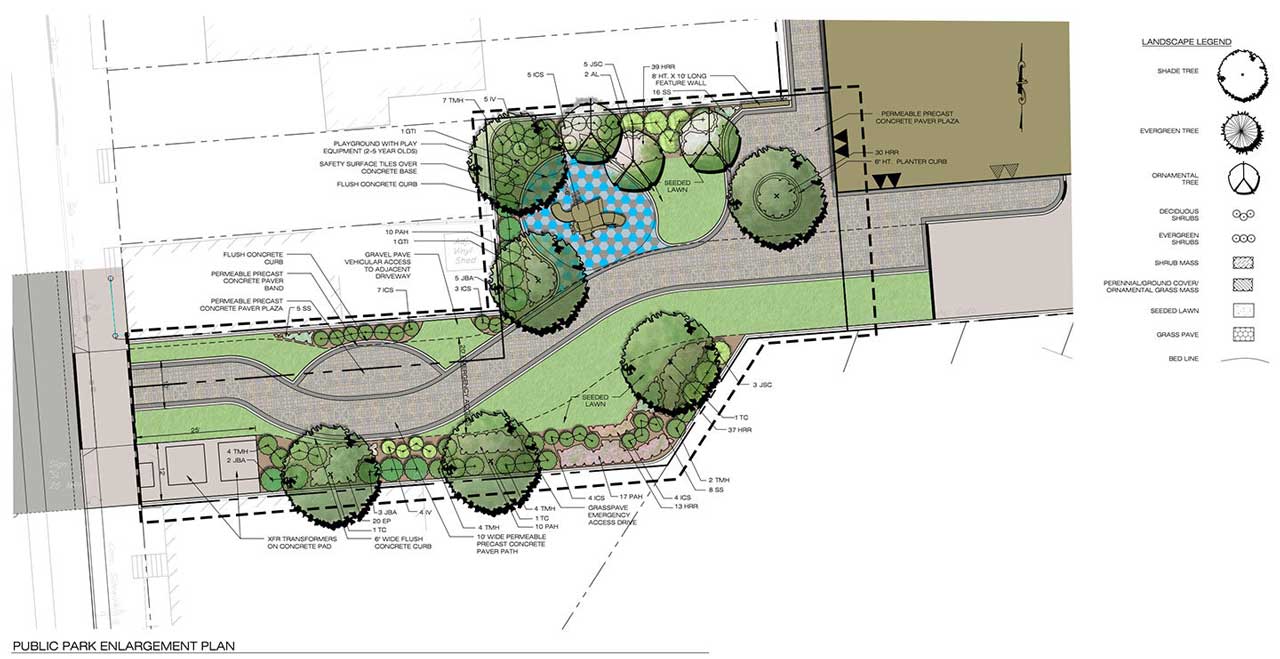 The park itself is intended for kids ages two to five and will feature seating areas, a playground, and new landscaping. An underground retention tank to better manage water runoff during storms is included in the park design.
Despite the approvals, the developer behind the project has not given any indication as to when construction might begin at the property.