A project involving everything from new residential space to a new public park is being proposed for a group of properties in the shadow of The Beacon in Jersey City.
Documents released by the city's municipal government show that this development near McGinley Square would include a total of 172 residential units.
The plan involves a 1.43-acre site consisting of 16 parcels, including 199-201, 203, and 207 Summit Avenue, 46, 62, and 64 Storms Avenue, nine lots on Ingwerson Place, and a tract near Crawford Place that is officially known as "Inside Storms Avenue."
Part of the site used to be occupied by the Jersey City Department of Health and Human Services, according to a January 28 principal points statement.
The statement says that a proposed building near Summit Avenue would be five stories tall and include 86 residential units, 89 parking spaces, 1,045 square feet of retail space, and a roof deck. Meanwhile, a five-story apartment building that is being envisioned for the Crawford Street area would include 80 units, 16 parking spaces, and a roof deck.
The remaining six units would be within two existing "historically significant" three-family houses at 62 and 64 Storms Avenue that are slated to be rehabilitated, according to a general development application. Another house at 207 Summit Avenue would be torn down.
A public park taking up 8,362 square feet is also planned nearby, with the application stating that the park would be "providing urban relief in a part of Jersey City that has few parks."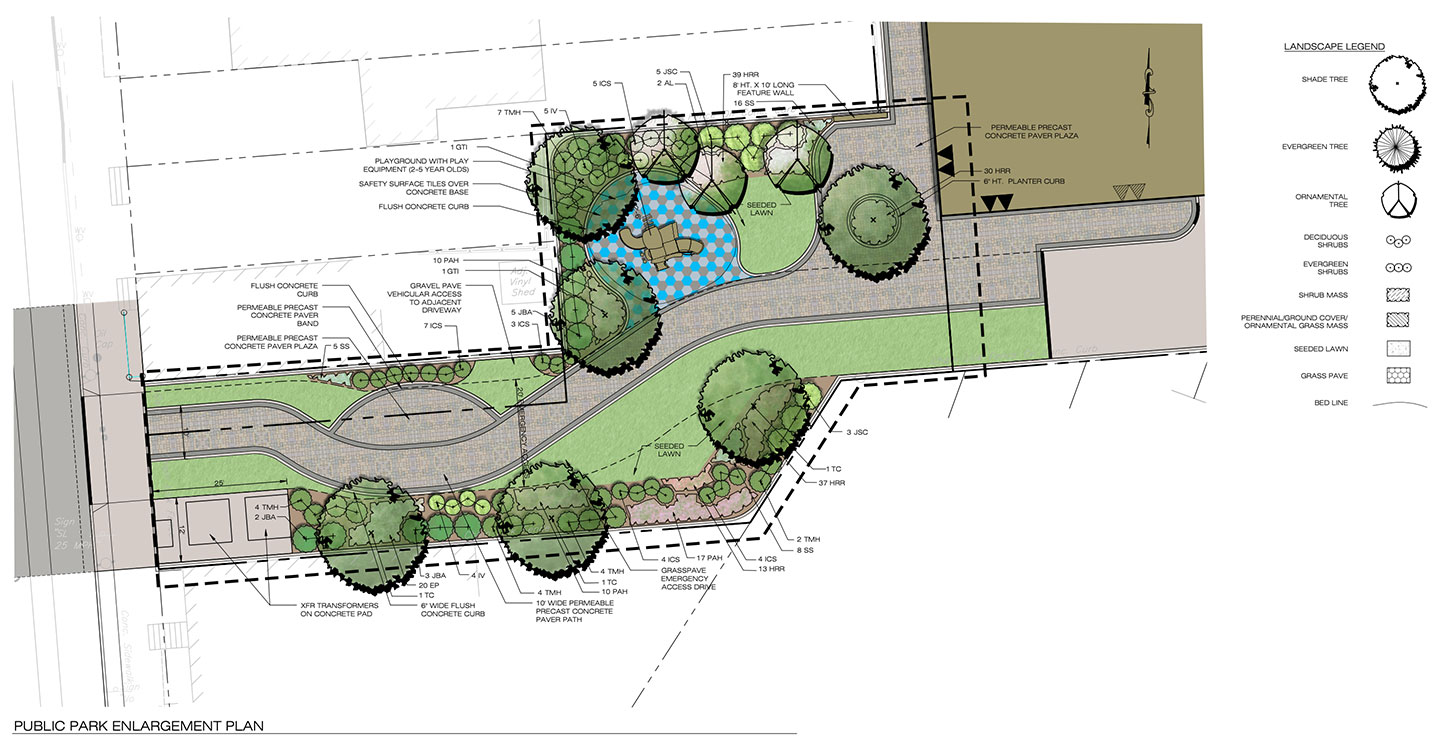 The overall complex would include 22 studios, 108 one-bedroom units, 39 two-bedroom units, and three units with three bedrooms each, according to the application, which adds that 10 "affordable housing units" would be created.
The Jersey City Zoning Board of Adjustment has received two applications involving this project, one of which relates to subdivision approvals for the complex while the other involves the development proposal itself.
Both applications are scheduled to go before the board during a Zoom meeting on Thursday, April 22, at 6:30 p.m., according to hearing notices.
Note to readers: The dates that applications are scheduled to be heard by the Jersey City Zoning Board of Adjustment and other commissions are subject to change.