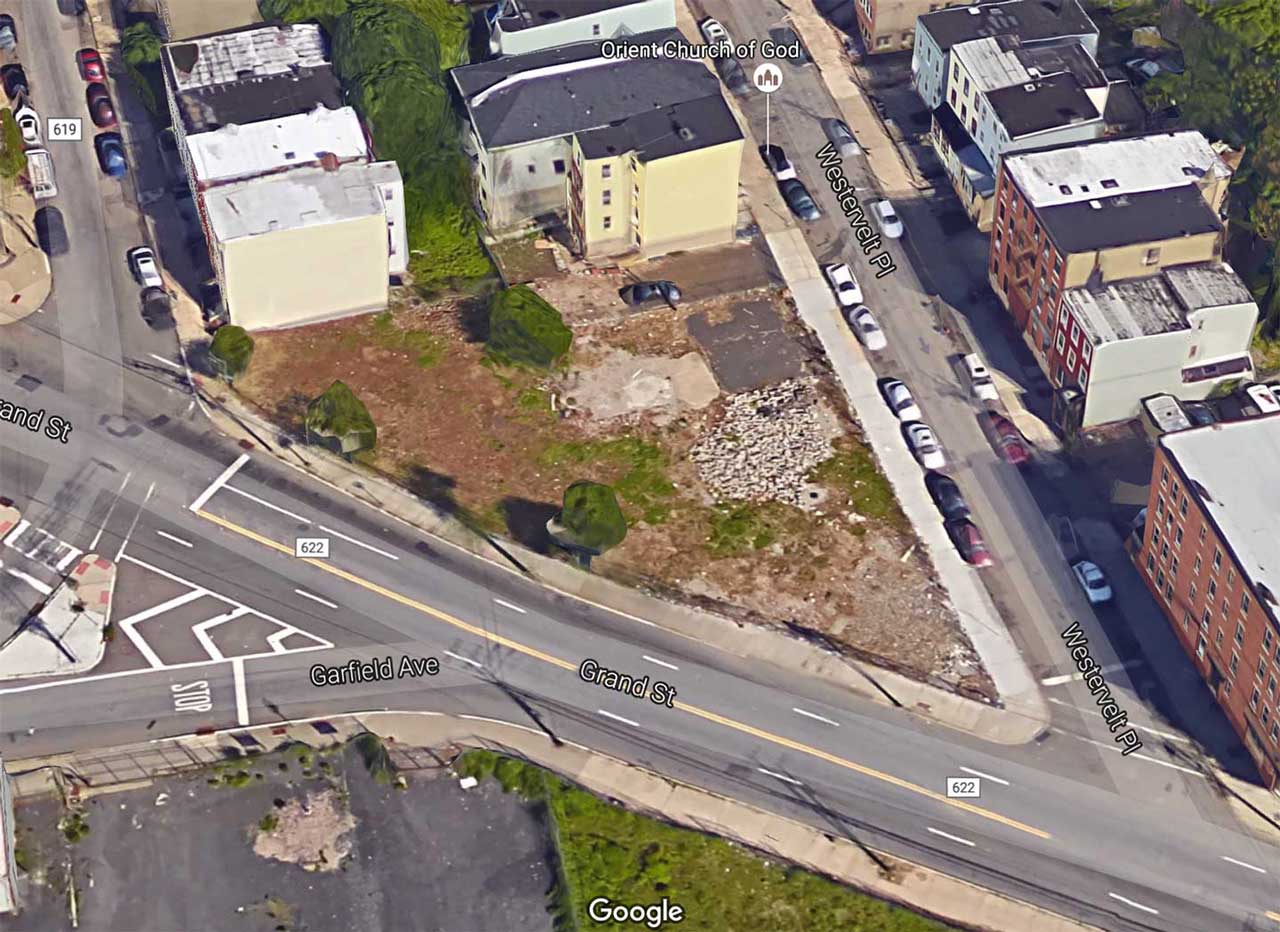 A development that's been in the works for over two years could still move forward while the city's Bergen-Lafayette neighborhood heats up, as approvals for a mixed-used project have been extended for another year.
Back in 2015, a company called Myneni and Sons LLC acquired eight parcels of vacant land at 678-690 Grand Street stretching from Westervelt Place to Ivy Place. Following that move, they applied for approvals to build a 60-unit development on the triangular-shaped land the following year.
Although the project was eventually approved by the board, developer Mohan Myneni told Jersey Digs in 2016 that a groundbreaking might take some time. "That particular area is still underdeveloped," Myneni said, adding that "I foresee the Downtown extending all the way to this area sooner or later."
Years later the property remains vacant, but the city's planning board recently granted Myneni and Sons an extension of the plans that runs through early 2020. Some new details and renderings of the project have been uncovered, which is designed by Watchung-based RA Design & Consultants.
The five-story development is set to rise just over 53 feet and include eight studios, 44 one-bedroom, and eight two-bedroom units. The property's ground floor will consist of a 65-space parking garage that will utilize stackers to conserve space, plus a fitness center dedicated to future residents of the building.
The remainder of the first floor will include two smaller retail spaces of 364 square feet and 845 square feet. An extensive green roof with common areas will be featured at the development, which will set aside 10% of the units, or six apartments, as dedicated to veterans' housing for 15 years.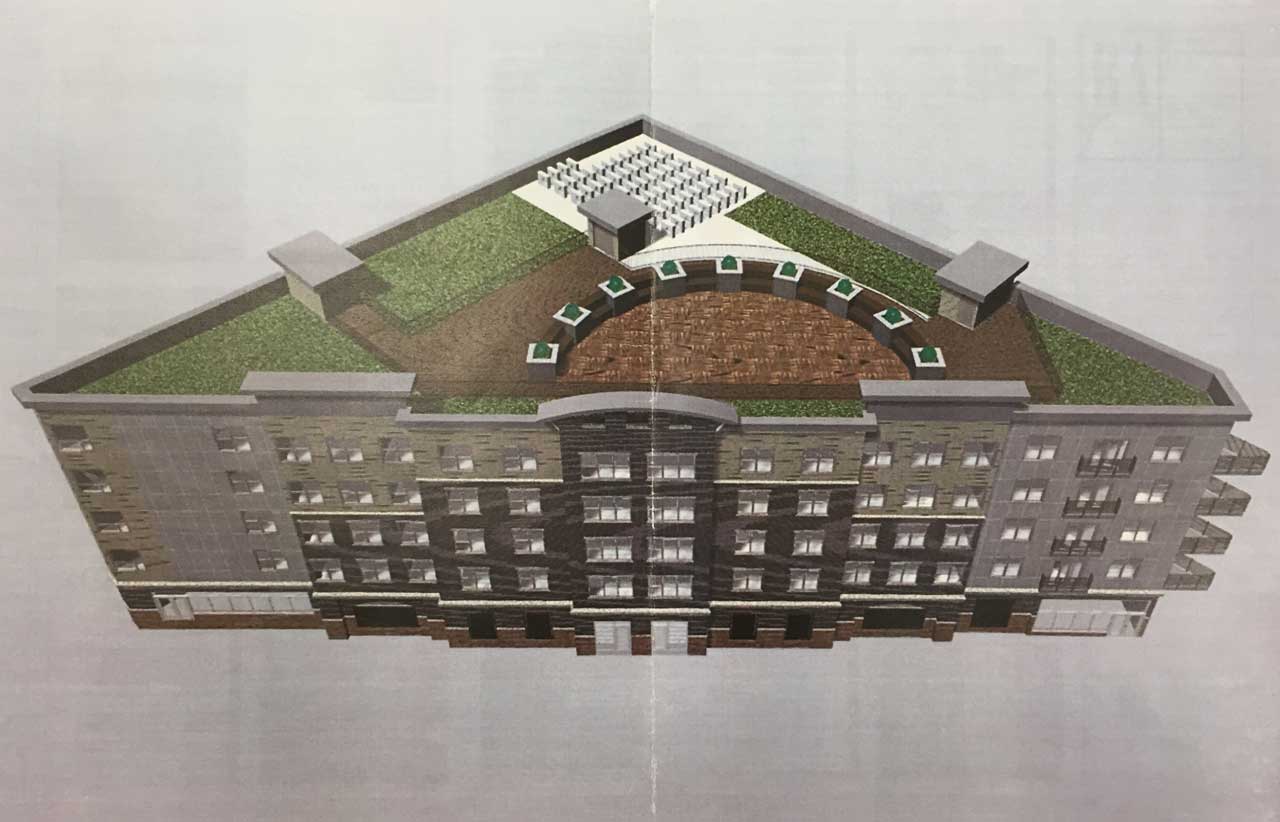 The land falls within an R-1 Zone, which necessitated variances for use and height when the development was initially approved in 2016. The project as is does not need any additional approvals, but the path forward isn't clear. The development was listed for sale as recently as March 2018 but has since been taken off the market. All the parcels of the project are still owned by Myneni and Sons and they are who applied for and were granted the extension, so it remains to be seen if any further moves are made.
Related: