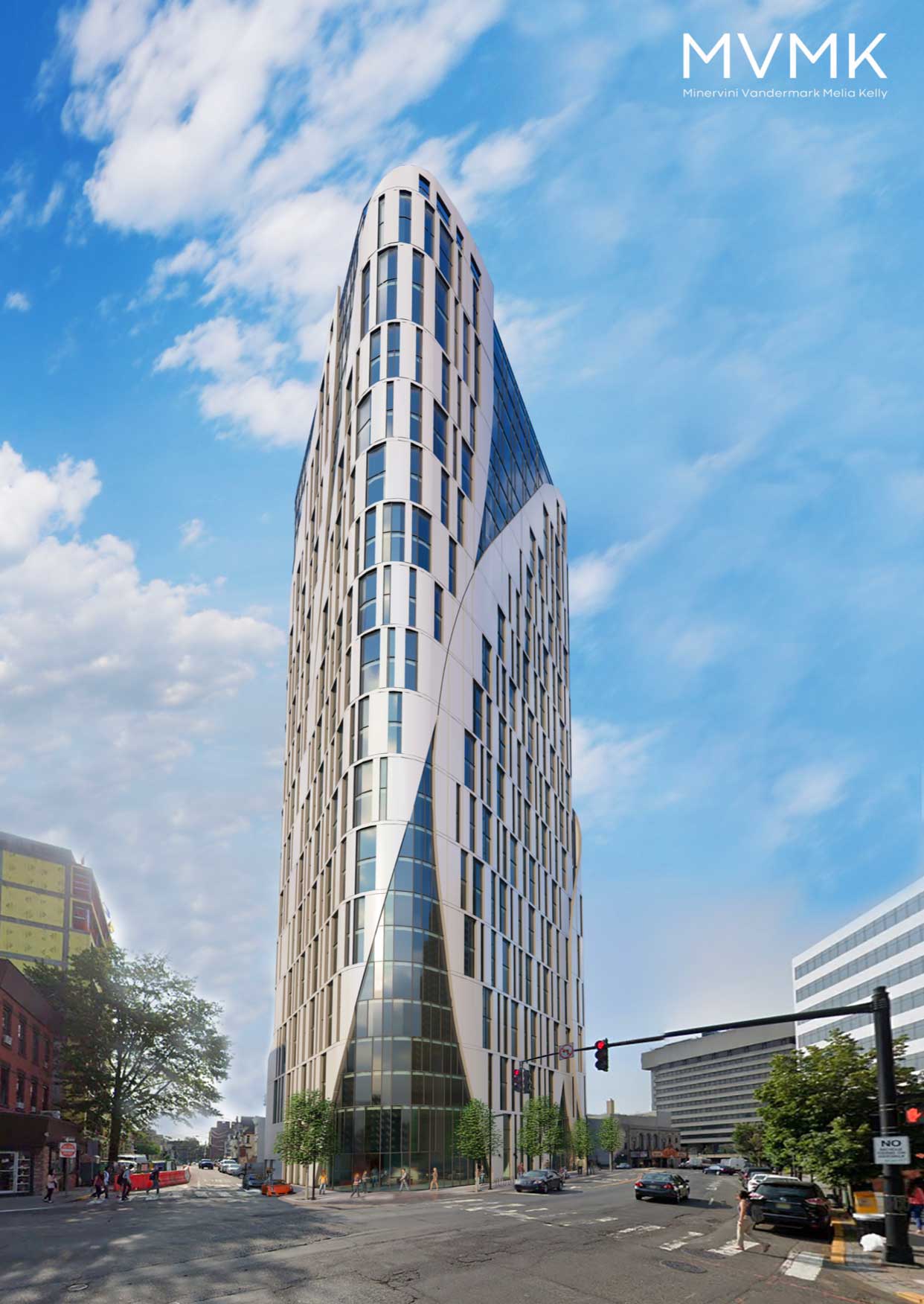 Newly released plans illustrate a company's proposal to construct a high-rise tower at the site of a Journal Square tire and auto repair business.
A rendering from Minervini Vandermark Melia Kelly that was released by Jersey City's municipal government shows what the mixed-use building that is being proposed for the Pep Boys premises at 2958 John F. Kennedy Boulevard and both 71 and 73 Cottage Street in Ward C could look like.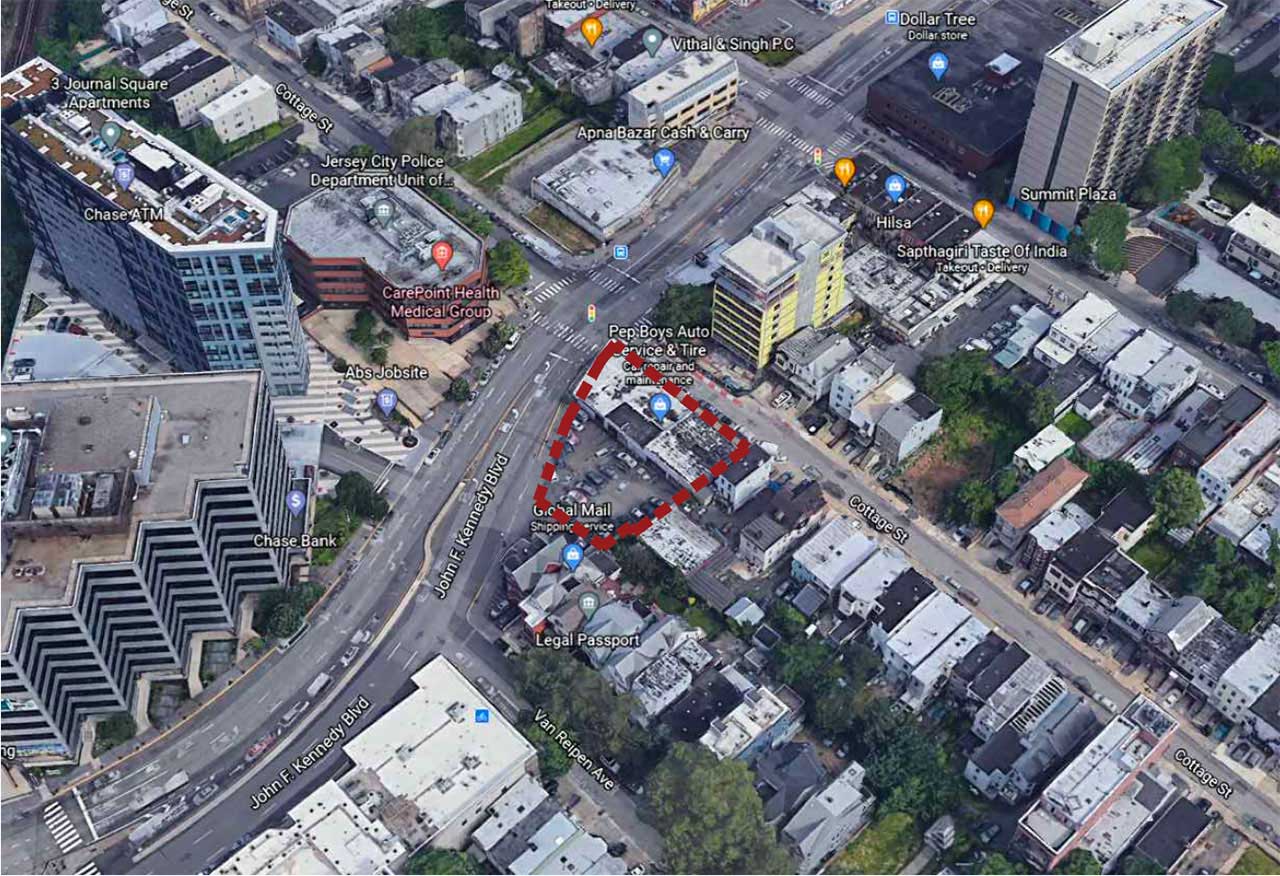 The development is now expected to be 30 stories tall and include "186 residential dwelling units, 22,058 square feet of office space, a 115-room hotel, 8,260-square-foot restaurant, 10,088-square-foot banquet hall, and 4,631 square feet of café/retail space," according to a traffic impact study from Stonefield Engineering & Design, LLC that was updated on March 29.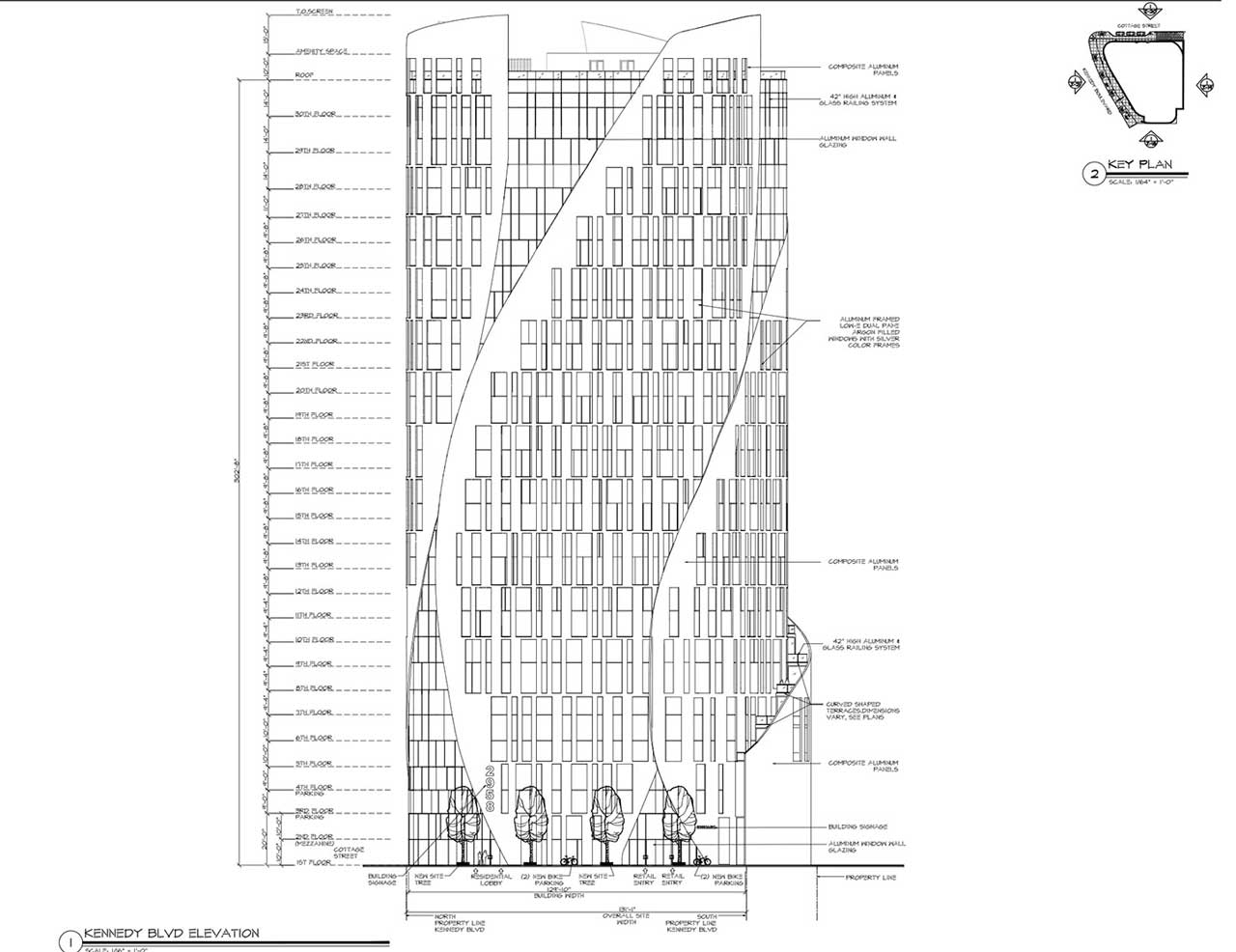 The developer's application lists that 100 parking spaces would be provided and that no "affordable housing units" would be created.
Minervini Vandermark Melia Kelly's architectural documents indicate that there would be office uses on the fifth and sixth floors, hotel uses on the seventh through 11th floors, residential uses on the 12th through 28th floors, a 29th-floor banquet hall, a 30th-floor restaurant, and a "restaurant upper viewing room," "resident amenity lounge," and enclosed deck area on the roof.
The Jersey City Planning Board is scheduled to discuss the matter during its Zoom meeting on Tuesday, April 20, at 5:30 p.m., according to a notice of hearing. Preliminary and final major site plan approval with deviations such as height and setback are reportedly being sought by applicant Journal Square Tower, LLC.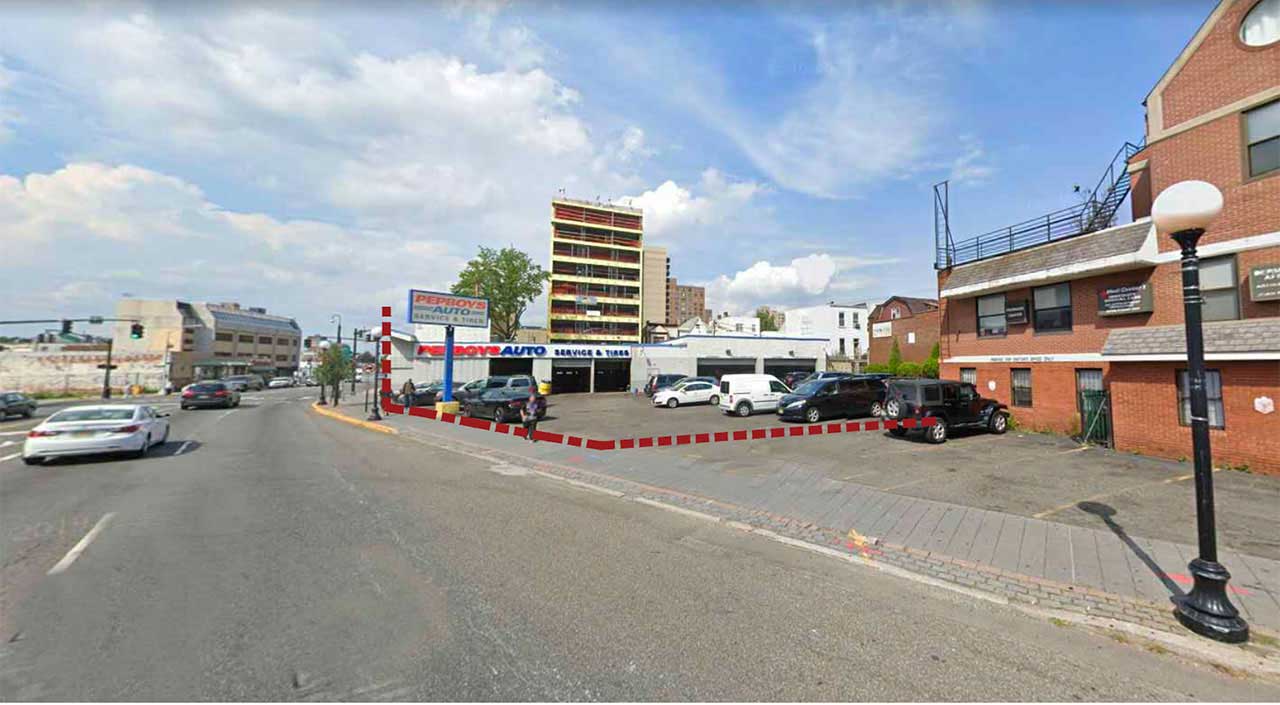 The plans for these properties were initially slated to go before the board on March 23. At the time, it was unclear exactly how many stories this building was expected to include, with some documents stating that there would be 28 or 29 floors and others noting that there would be 31 stories.
Note to readers: The dates that applications are scheduled to be heard by the Jersey City Planning Board and other commissions are subject to change.